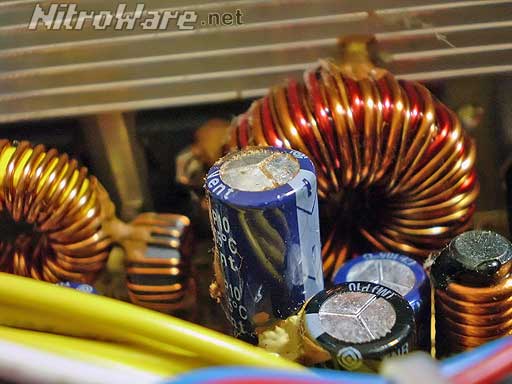 ZOTAC, a NVIDIA add-in-board partner now provides five years warranty on newly purchased graphic cards in Australia on the provision of 'no physical damage' yet does not assure customers that they will be looked after if there is capacitor failure.
The clause "Product must not be physically damaged or tampered with" has been a common and mandatory one in warranty documentation, as-is we have no problem with this statement as the reality is users can and do break equipment on their own and expect a vendor to repair or replace it free of charge.

However the computing and electronics suffered the well known 'bad caps' issue -devices manufactured from 2001 through to 2004 such as motherboards, graphics cards, routers, monitors, power supplies, DVD players, audio systems belonging in all market segments and the list goes on…



The problem is not primarily the fault of the manufacturer of the device, the problem originated from the capacitor suppliers, however manufacturers and their customers should and could have taken more take into ensuring only quality components were used in devices.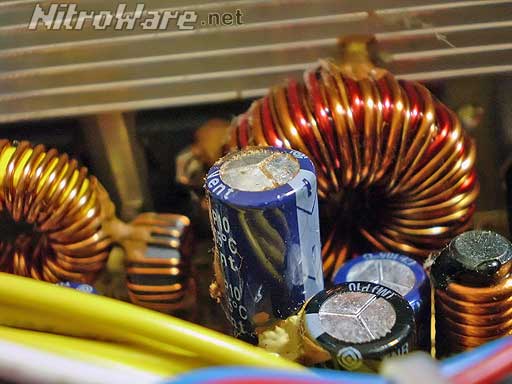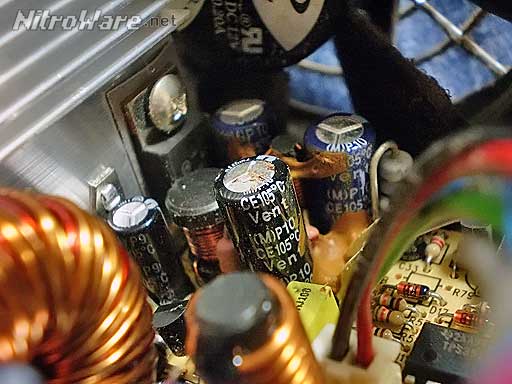 Symptoms are catastrophic failure of the capacitors installed on the printed circuit boards, which either explode, leak or bust. There may be no immediate loss in functionality, instability or complete failure of the unit to operate.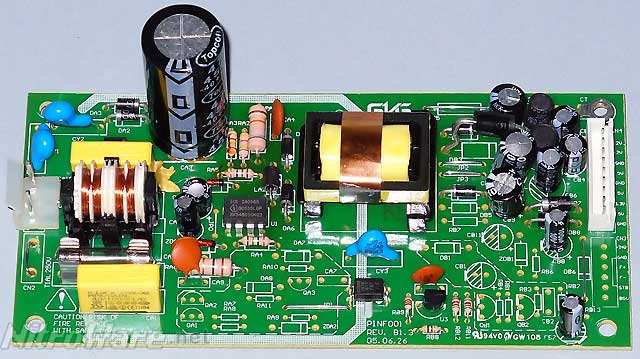 These issues and recalls are well documented on news portals, independent media and user-help discussion boards and forums across the internet, with several dedicted to capacitor issues in computing alone.

While some firms such as Apple, DELL and HP issued product recalls to repair faulty devices and formally recognised the component issue; other manufactures either ignored the epidemic completely, helped customers directly on a case-by-case basis (the now defunct SOLTEK motherboard company is one example of a company who looked after its customers regarding this problem)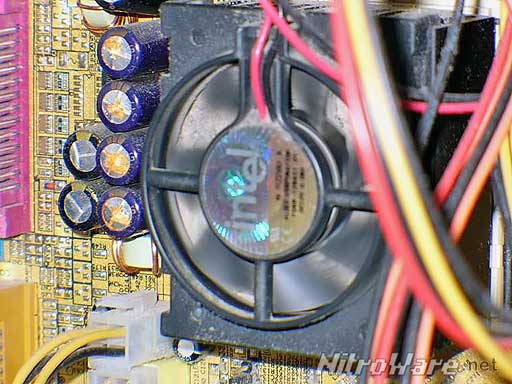 All this is relevant to the current topic at hand (Graphics card warranty) as the problem was never completely solved or exposed. To this day users are still unaware of this issue or discovering these faulty products.

Some manufactures especially of value/entry level devices are still utilising poor quality components (capacitors), while some tier 1 vendors such as ASUS and Giga-byte are going to lengths to market the fact that they use quality components.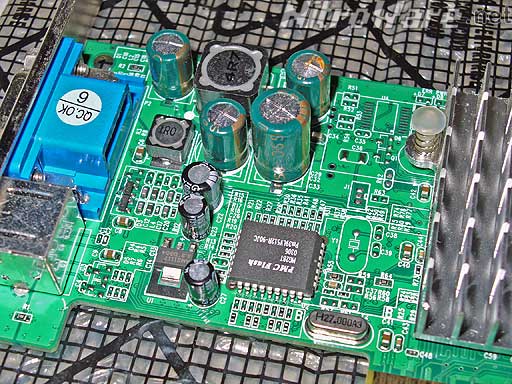 They may now, but what about the past? These market leaders amongst others such as Intel should have continued their use of premium brand Japanese components which they initiated in the early 1990s which comprised of components from vendors such as Panasonic or Sanyo which were largely unaffected by the industry wide issue.

NitroWare.net has been observing and hearing of a a slow but increasing trend of modern devices such as PCI-Express video cards or premium motherboards with either leaking or burst capacitors.
These devices were manufactured after the industry wide epidemic with 'modern' style metal can capacitors and should have been otherwise immune.




2006 onwards - eVGA 7600GT with obvious leaky caps, this time of the more contemporary metal canister variety. Severity of this type of failure is medium.





2007 onwards - ASUS P5K Premium motherboard. This example represents the worst case scenario, where the capacitors experience catastrophic failure. Inspection is required to ensure other components are not damaged. This type of failure occurring when the system is running could result in a short circuit which in another worst case scenario cause damage to the computer system.


So when we notice a vendor such as ZOTAC, who are owned by a long recognised player in the computer hardware industry (PC Partner) and who innovate with many unique non references design products not take into consideration when they feel when revising and extending their warranty terms the fact that passive components and semiconductors can and do become physically damaged when they fail, we take notice.

The details of ZOTAC's new warranty extension for Australia are as follows:

Extended warranty applies to all ZOTAC graphics cards purchased after June 11, 2008 and require users to register the product to validate the warranty
First 2-years of warranty through reseller
Additional 3-years through ZOTAC for 5 years total
User must register product within 2 weeks of purchase
Original receipt is required for warranty services
Product must not be physically damaged or tampered with
We were dismayed at their somewhat ignorance of this issue when drafting their new warranty for the Australian region, given that their other direct competitor NVIDIA add in board partners such as BFG are now offering ten years or lifetime warranty on graphics boards with conditions not as generalised as ZOTAC, or XFX who will cover the second owner of a product.
Additionally the quality, source or grade of components has become an influential marketing bullet point that vendors are using to portray the intended quality of their product.
If any vendor (Not particular to ZOTAC themselves) specifically mentioned that component failure, especially capacitors not the fault of the user, that results in 'visible physical damage' would be covered in general under warranty we would be satisfied.
Component failure is most of the time of no fault of the user and it is the vendor's responsibility to cover their customers against such issues, especially when such problems can comprise a user's data or render a device useless.
ZOTAC International declined to comment at press time.
We encourage ZOTAC (or any other vendor) to assure or convince the online community, our readers and our staff that care is being taken in component selection and that customers will be looked after if they experience failure with their product due to physical damage beyond their control.

UPDATE:

ZOTAC have finally responded and notified us that they use superior circuit board design and 'Al' capacitors which supposedly have lower defect rates and longer component life span especially if the device is over-clocked.

If indeed capacitors do fail after long term running of the product (with visible physical damage), product can be returned to ZOTAC for repair free of charge during the warranty period.

If a user accidentally knocks capacitors off a product while it would be deemed out of warranty, ZOTAC will perform repairs for only cost of the materials used.

Shipping charges were not mentioned, we therefore suggest that like many other processes for return, the user will bear the cost of shipping back to the vendor.

ZOTAC also claim that they believe in strict quality control and after sales services which is important especially when a firm such as their parent group which has been manufacturing products for O.E.M customers over the past ten years where standards and requirements are quite demanding.


This information should have been formalised, in writing as part of the revised warranty policy in the first place.