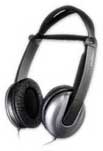 Creative Labs Pty Ltd [Australia] have announced availability of their HN-605 Noise-Cancelling headphones which are available now from major Australian retailers for a RRP $69.95 incl GST.
Creative Labs claim the Creative HN-605 headphones effectively reduce unwanted ambient noise by up to 80 percent delivering clear, rich music playback every time and only requires a single AAA alkaline battery to operate, letting you listen up to 29 hours of your favourite music at a time. Users can easily switch off the noise-cancellation feature extending the battery life even further.
Noise cancelling headphones utilise a battery powered audio circuit and a microphone to monitor background noises and produce opposing, negative sound waves which cancel out these unwanted ambient sounds and noises from within the sound reproduced by headphone. These types of active noise cancelling audio devices are ideal and best suited for continuous ambient noises such as engine or equipment hums such as what a traveller will experience.
Users of noisy computers can also benefit from noise cancelling headphones giving them relief from sitting in front of a noisy computer during their work or recreation.
We note that current consumer products available from Active Noise Cancelling (ANC) pioneers such as Bose and Sennheiser are quite bulky for travel purposes and cost in the hundreds of dollars range. This new Creative product features a lightweight headband is foldable, leatherette ear pads, travel pouch and airline adapter.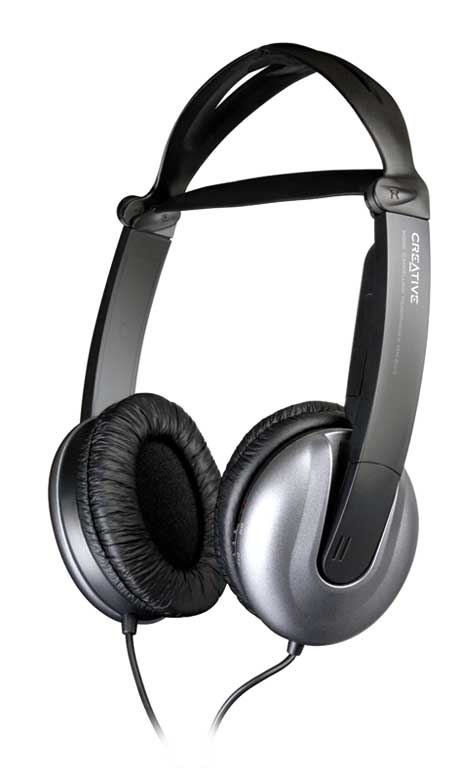 Further Reading
To learn more about Noise Cancellation, refer to the following Wiki Article

http://en.wikipedia.org/wiki/Noise_cancelling_headphone