HP wants content creators to enter the Third Dimension with its zSpace powered 3D Monitor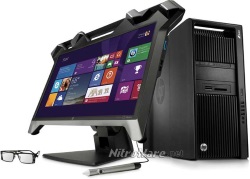 HP Australia gave NitroWare.net an exclusive preview in Sydney of its new zSpace powered 3D Virtual Reality Monitor aimed to complement its professional desktop and mobile workstation line. The Zvr Display introduces head-tracking and an interactive stylus to enable 3D/VR interactivity and manipulation via an off-the-shelf product from a mass-market OEM.
As part of new workstation lineup for 2015, focus has been increased on displays with the unique Zvr monitor squared up against some High Colour Fidelity and Resolution Traditional and Curved monitors of 1440p, 4K and 5K, with some combinations of panel size/resolutions not offered by other vendors.
The Zvr monitor offers stereoscopic 3D visuals for professional content creation such as Computer Aided Design/Manufacturing, Medicine and Education. While 3D displays are not new, the Zvr monitor takes things several steps further first by integrating head tracking into the hardware where four IR sensors at the top of the monitor track five points on the 3D Glasses to assist with the virtual reality representation.
Second, a Stylus with Force Feedback is used as the primary interaction tool for the 3D VR visuals. A keyboard and mouse work in 2D space and are difficult to use to manipulate objects in 3D space, ie those not represented on a 2D display.
The 3D Display, combined with the interactivity of head-tracking and stylus control provide unprecedented immersion and control of objects in 3D space. Using the stylus and head-tracking, holographic objects can be rotated, manipulated and zoomed. Where supported in software, parts of objects such as parts of an engine or vehicle can be removed and manipulated.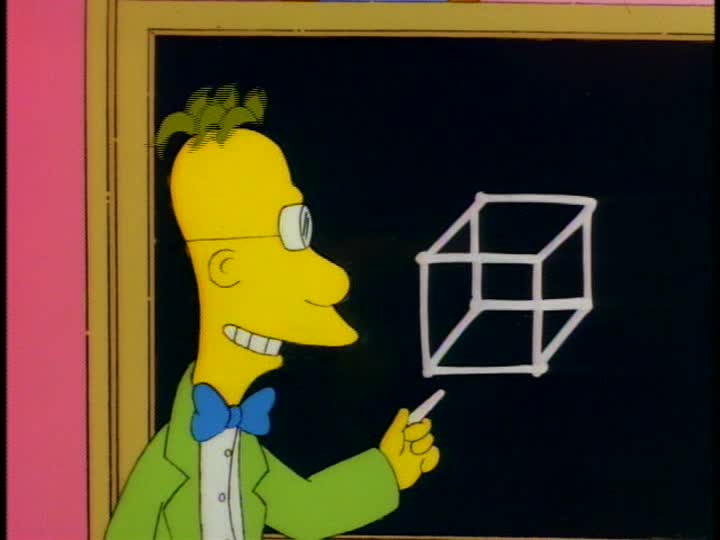 For those familiar with 3D Displays, the HP Zvr monitor is almost a clone of those displays that have been touted for NVIDIA 3D Vision support, being 23.6" Inches 16:9 Aspect ratio and 1920x1080. Dual-DVI/DisplayPort 1.2 is required to drive the 120Hz refresh required for the 3D/Stereoscopic visuals.
The End-to-End solution in the Zvr monitor is not fully developed by HP themselves, who have implemented middle-ware from zSpace to deliver an ISV certified product and experience, supporting all the major commercial 3D content creator software such as Solidworks and Siemens. To the best of our knowledge the HP Zvr display is the first turnkey off the shelf display and input solution to offer this type of virtual reality, solid by a mass market vendor.
Since this is a visual technology we are describing, of course you need to see it for yourself so we have prepared video!. The 3D holographic effect is somewhat noticeable on camera but to our eyes, it was strong and correct. Some objects could be pulled to almost eye level.
The few caveats we found with the zSpace system was that with the tech demos we experienced, we still had to switch tools withing software to change functionality of the stylus. This is reminiscent of old touch screen PCs where the touch had to be constantly toggled on and off.
Also, since this is a Virtual Reality system rather than just '3D Vision', one has to reach quite a distance in to capture the 3D objects to manipulate them. Apparently this is a feature and intended, as it replicates the distance from the user to the object. In our opinion for a professional working with these objects all day it may get tedious to have to constantly 'reach out' for the system to capture the interactions.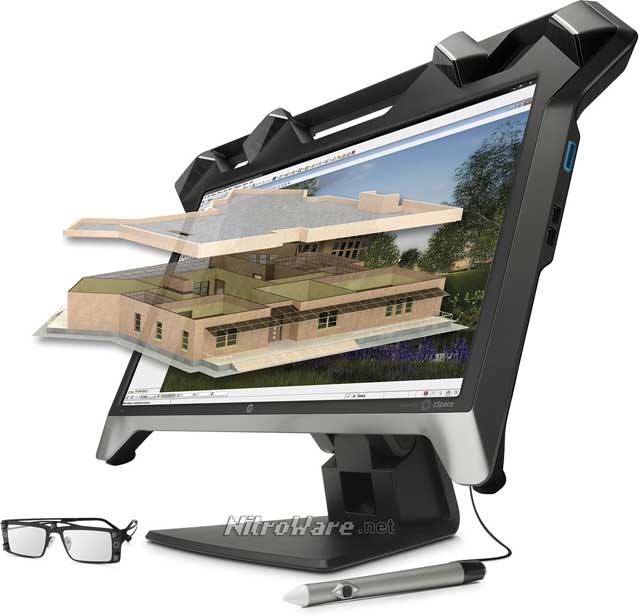 Hardware wise the monitor part is old specs wise, combining a long in the tooth 1080p 120Hz TN panel and USB 2.0 accessories. Given the 3D nature of the product this is not surprising but for the target market higher res and Full Gamut Panel Technology would have been nice. HP used a Z series workstation fitted with a single E5v3 Xeon and one mid-range NVIDIA Quadro to drive our demo.
This display is not intended for gamers, who would be better suited to NVIDIA's 3D Vision ecosystem however it is certainly possible once these displays hit the market some gamer applications may arise, especially with the head tracking aspect. Hopefully, top tier OEM (HP) adoption of this technology does bring this desired technology to the masses.