Trial a gives a glimpse into future Intel high end CPUs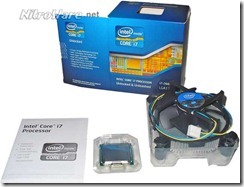 Intel announced today their 'Performance Tuning Protection Plan' that would offer a limited, one time warranty replacement for selected Unlocked/Extreme class CPUs that are damaged during overclocking if the owner pays an additional fee of $20 to $35. For enthusiasts or ultra-gamers that tweak and play with their system settings this might seem like a gift from above however there is more to this programme than Intel reaching out to help enthusiasts…
This replacement programme may be partly driven by business and technical pursuits rather than pure good will towards overclockers. The company already affords that to those users through its product design, hardware and software. We explain why in this editorial.
What many do not realise that computer companies sell different classes of products at different prices. Each of these lines has different margins. High end, professional or enthusiast products are typically higher margin while entry-level products have lower margins
These traits make up part of the status quo of 'Computers keep getting cheaper' or 'Computers get out-dated very quickly'
Manufacturing processes and headroom increases in semiconductor industry very quickly and the most recent processors from Intel released in the past three years have been some of the best the company let alone its competitors have released.
Entry-level users have enjoyed relatively high performance for low prices, as low as $50 for an entry Celeron or Pentium.
Enthusiasts have enjoyed processors where the level and quality of overclocking is very high and consistent thanks to the large headroom in the processors specifications due to its design and 45 or 32nm manufacturing process
Intel is the world's largest semiconductor company and as such, some of their validation and Quality processes are the best. The result of their R&D and leadership with advanced manufacturing processes as led to such high quality processors that both enthusiasts and the company itself have hit a performance wall.
As things stand, CPU performance cannot be easily increased for the mass market without breaking reasonable thermal and power limits. We have been through this in the past, with the Pentium 4 era, which caused Intel to rethink the way it designed and specified its processors.
Processors such as Intel's E5000, 6000 and 8000 series Core2Duo, i7-900 series quad core and more recently the exceptional i7-2000 and i7-3000 series are examples of processors that have had their specifications set to meet strict thermal and power guidelines so that they can be used 24x7 in any application in any part of the world. In the hands of enthusiasts, these limitations are bypassed and some stellar performance gains can be achieved with overclocking.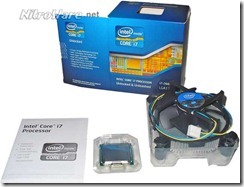 Of course there is always an 'IF', an elephant in the room. Some extreme users kill their CPUs and in some case many CPUs in sequence in order to find the right chip or hit certain performance goals.
Intel's Protection plan allows these endeavouring users to save their necks and obtain a single replacement. However, the plan has some caveats.
Only a one-time replacement is possible to prevent users becoming serial over clockers and keep destroying chips. Dell provides an almost unlimited three-year warranty replacement program for its Premium monitors, even for cheaper models such as the Dell Ultrasharp U2412M. Many Dell monitor owners do cherry pick their screens until they are satisfied, rejecting small flaws.

External damage is not covered. If your motherboard or power supply destroys the CPU, this is not covered.
There is a 30-day cooling off period for the warranty plan. Intel claims this is due to administrative purposes involving various systems and databases. The cooling off period actually prevents serial over clockers from cherry-picking retail CPUs to find the best one. 30 days is a very long time for any 'database synchronisations'
One might now say, these are acceptable terms, and they are relatively. However, despite this initiative it is clearly stated that Intel does not support, recommend or endorse overclocking.
It is one thing for Intel to include hardware and software features into its products such as unlocked CPUs, Motherboards that come with BIOS settings or software that allow what Intel call 'tuning' which is the politically correct term for overclocking. This is done at the user's risk, no different to taking a fast car and breaking the speed limit however, this new programme allows broken chips to be replaced for the first time in history.
Why is Intel doing this if they will not support overclocking formally? There is several business and technical reasons.
Selling margins
Cheaper CPUs are less profitable as they are typically higher specification chips binned and sold as lesser specification chips due to the particular traits of the silicon.
Overclockers buy cheaper processors and speed them up. Intel sell fast CPUs at $600 to $999 price point and the sale of these flagship CPUs has been decreasing over the years simply due to the increased performance and overclocking of entry and mainstream chips. The Protection Plan allows Intel to recover some of its lost margin from users who have decided to 'dodge the system' and overclock.
As of this article, goes to press Intel have just announced their financials in which they have eclipsed all prior earnings in its history.
SANTA CLARA, Calif., Jan. 19, 2012 - Intel Corporation today reported full-year revenue of $54 billion, operating income of $17.5 billion, net income of $12.9 billion and EPS of $2.39 -- all records. The company generated approximately $21 billion in cash from operations, paid dividends of $4.1 billion and used $14.1 billion to repurchase 642 million shares of stock.

For the fourth quarter, Intel posted revenue of $13.9 billion, operating income of $4.6 billion, net income of $3.4 billion and EPS of 64 cents. The company generated approximately $6.6 billion in cash from operations, paid dividends of $1.1 billion and used $4.1 billion to repurchase 174 million shares of stock.

"2011 was an exceptional year for Intel," said Paul Otellini, Intel president and CEO. "With outstanding execution the company performed superbly, growing revenue by more than $10 billion and eclipsing all annual revenue and earnings records. With a tremendous product and technology pipeline for 2012, we're excited about the global growth opportunities presented by Ultrabook systems, the data center, security and the introduction of Intel-powered smartphones and tablets."
Intel does not need to recover their margins on enthusiast products. They have their profitable mobile chips, where margins are up to $350 on some processors as well as their enterprise processors that sell typically for between $500 to $3000 each. The latter are very similar to their desktop products.
What Intel needs to do is adjust the pricing of their flagship processors downwards by several hundred dollars to encourage users to buy these high-end unlocked six core processors. However if they do this then they do lose the edge of having a premium flagship product priced accordingly.
Some users may go for the high product if it is cheaper while others will not see the justification in a small price difference between products.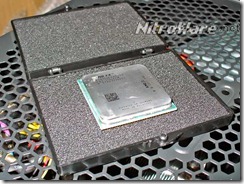 Research and Development
32nm CPUs have hit a clock speed and thermal wall quickly. Sub 4GHz for default speeds while for enthusiasts 4.5 to 5.5GHz is achievable. These speeds have a massive thermal and electrical load increase; Intel's i7-3000 series can draw up to 250 watts when overclocked. Getting the heat out of the processor is a constant challenge.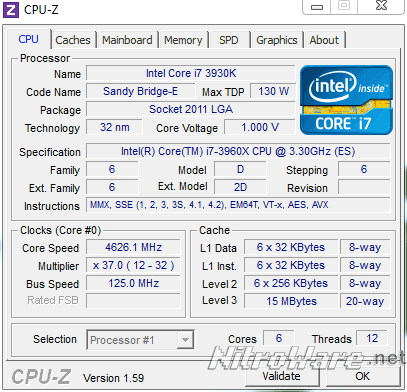 Introduction of a pilot programme for warranty replacements, like their 'software upgradeable' CPU trial [which was conducted in the US region only] allows Intel to study what, when and how its enthusiast class processors fail in the hands of the extreme enthusiast users. Intel can use this information to plan future processors and determine what clock speeds, thermal limits, electrical limits and prices need to be increased or decreased to meet the actual real world needs and uses.
With 3rd Generation Core Processor codenamed 'Ivy Bridge' around the corner at the end of first quarter into second quarter, Intel needs this information to plan its next round of enthusiast processors. Intel currently does not offer an eight core desktop processor as the yields and thermal budget is not yet available with current silicon.
For the flagship Core i7-3960X CPU two cores out of eight and their associated caches are disabled to fit within the 130W thermal budget required for a desktop computer.
Additionally these processors ship with a relatively low default Voltage of 1.0 Volts to assist in achieving this. The core voltage is typically increased to a relatively high 1.4x volts to achieve stable overclockers at the 4.0 to 5 GHz plus range, even Intel's own hardware and software set these overclock settings at the users own risk.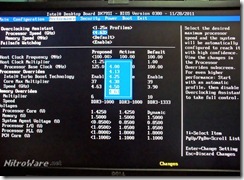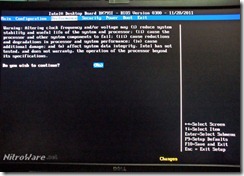 Many technology commentators have highlighted the thermal and electrical difficulties Intel have had to overcome to bring the i7-3000 series to market. Ivy Bridge offers higher speeds at lower thermal dissipation due to a change to an even smaller 22nm manufacturing process.
If Intel sets its specifications for future high-end enthusiast processors too low, it misses any upsell opportunities to users who may to upgrade to a newer processor. If the firm sets the specifications too high, it risks edge cases of CPU failure, such high spec processors may need elaborate cooling solutions, risks losing its competitiveness against future AMD processors and would be forced to set recommended prices for such high performing processors at higher processes.
Intel is using its loyal enthusiast customer base as beta testers or guinea pigs to a degree, however this segment of users are able to protect their CPU investment for a small fee. Although Intel processors have some of the smallest failure rates in the industry, just cross your fingers that you do not burn out your second replacement processor.
Let us know what you think.
Is $600 for Intel's i7-3930K and $1000 for the i7-3690X too much given that the i7-2600K is $320 ?
Further Reading
Intel Extreme Enthusiast Platform Performance including overclocking AMD Radeon HD7970 versus NVIDIA GeForce GTX460 SLI Performance Review
Intel Extreme series Desktop Board features, which support overclocking Intel Desktop Board DX79TO Preview | Sandy Bridge-E performance on a budget
Intel Mainstream dual core processor performance Mainstream Computing Showdown - AMD A6 APU v Intel 2nd Gen Core i3 CPU
Disclosure
Products featured in this editorial were loaned for evaluation purposes and are mentioned for reference only.