Uncategorised
NitroWare's mission to deliver in-depth PC/IT Hardware Reviews and Analysis is largely a 'labour of love', despite now being a full-time professional online publication/blog.
As such we have tried to minimise ads on the site, which will detract and distract from our content. The balance of advertising, paid content and natural content is a mix that no-one in the media industry has been able to perfect.
We want to keep things simple, and focus on content rather than differentiating our content from heavy advertising. To help keep this going, any donation is appreciated and goes towards daily operation of bringing you interesting and relevant content.
Many organisations also say this but it is genuinely true, and to us has more meaning and relevance as we, an independent, established yet relatively small publication has to compete with corporate/print media in the extremely crowded and small industry of Australian Tech Media. Donations will specifically go towards acquiring equipment used to produce our content and travel to specific media briefings.
With a population of 'only' 25 million, vendors with local presence have limited resources and staff, and even then vendor focus is on corporate media organisations and print publications. We are often the only specialist/independent hardware publication at media events or included for product launches. In 2014, we were nominated in the 'best independent media' category of the Australian IT Journalism Awards, the 'Lizzies'.
Several other formerly Australian based hardware publications have moved overseas to try to get advantageous access to vendors, somewhat abandoning their local readership in a way. We are not going anywhere and still feel we can both serve our both our Australian and International readership from Sydney and by reporting on local events and news. If any of our content or social media postings has been useful or informative to you or your business, please consider donating.
Dominic Sharoo
Editor, NitroWare.net
Sydney, Australia
---
Details

Written by

NitroWare.net Staff
Its return is welcome but somewhat bittersweet considering there is unfinished business regarding its predecessors.
ATI has had a long history in the computer industry with its influence reaching out to all corners of the market over the last twenty years.
ATI's graphics could could be found almost everywhere, from  brand name computer, retail packaged graphics cards from ATI directly or add in board partners, servers with basic graphics onboard or even laptops with built in ATI chipset covering all the bases.
Other than its Rage and Radeon™ products display products, one of ATI's more iconic products over the last 15 years has been the 'Wonder' line which combines 2D and 3D graphics, Video and TV tuning features into the single board, enabling flexibility, convenience  and utilising minimal expansion slots in the computer. These products were a success due to their strong video capabilities and performance thanks to ATI's experience in this area in additional to solid software support. Their highly integrated all-in-one nature made the AIW a sought after choice by multimedia and computer enthusiasts, as well as budding amateur filmmakers.
However due to the complex nature of integrating different components on the one board as well as the specific nature of TV tuners support for these products did not reach the highs that their display only siblings enjoy and TV/Video Capture software support is still lacking with some specific AIW boards on specific operating systems, and Microsoft Vista is not fully supported other than for display and 3D purposes either.
ATI did manage to have better software support for their combo TV/display products than their competitors however, and full support for TV and video capture for several All in Wonder products is built into Microsoft Windows XP.
Matrox, NVIDIA and 3DFX also offered combo products with equivalent functionality but again these were letdown by long term software support or partners such as vendors of the electronic components which assist in the reception of television no longer supported their products.  Third party community driven support is available for this discontinued products however these are a best effort case. ATI's All-In-Wonder products are still regarded by press and the industry as the best combo solution on the market.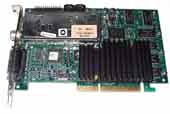 1999 - the 3dfx Voodoo3 3500 TV offered similar hardware features like the All-In-Wonder but was eventually let down by poor on-going software support.
With TV tuners for the computer now being much easier to use and cheaper than before, such as Digital TV tuners  or  streamlined analogue TV tuners which no longer required cumbersome audio cable hookups and which contain hardware to assist to convert the television signal into MPEG-2 video or DVD, demand for combo products was reduced and with vendors recognising the challenges faced to support devices such as the All-In-Wonder, these were discontinued in 2006.
On 26 June AMD re-introduced the All-In-Wonder to capitalise on its former glory as well as to herald in the mandatory introduction of digital television in the Americas.  Previous All-in-Wonder products have had a number of firsts, such as one of the first to have a solid state TV tuner onboard, RF remote control, interactive TV guide, and integration of GPU and TV tuner.
The new All-In-Wonder HD feature set is the most impressive combination product to market so far allowing a wide range of flexibility with different types of video connections for both input and output as well as digital tuning but further investigation reveals that the tradeoff for integration of television features is a slower and less powerful Graphics processor in the product.
While the All in Wonder HD includes a mainstream class ATI Radeon HD3650 GPU [which was announced in Jan 2008] which sports support for the latest technologies such as onboard Blu-Ray disc decoding, DirectX 10.1 Graphics and high fidelity, high quality gaming, at an affordable price and ATI's highly regarded Theatre 650 chipset for TV tuning, some necessary comprises have been taken to ensure the all-in-wonder is a good balance of feature and performance.
The Radeon HD3650 GPU on display only add-in-boards typically runs at 600Mhz Core speed, with 128-bits wide GDDR3 video memory running at 800Mhz.
The same GPU integrated into the AIW HD product runs at 725Mhz Core speed with 128-bits wide DDR2 video memory running at 600Mhz, however frame buffer that is video memory provides is 512MB. While DDR2 memory technology is a cheaper and slower technology than GDDR3, it is more mature meaning higher densities are available which is handy for highly integrated products such as the AIWHD.
To make up for the memory selection, ATI bumped up the frequency at which the GPU operates to offer some more graphics horsepower to make up for the lower bandwidth of the DDR2 memory used in the product. It also helps make the whole multimedia experience that the product offers somewhat smoother.
Tradeoffs with the graphics solution in All-in-Wonder products are not new and this is acceptable given the nature of the product. However due to cost of development and market forces, ATI will not be offering a version for the All-in-Wonder HD for markets which use PAL or DVB-T television signals, which includes most of Europe, Asia, South America and whole of  Australia/New Zealand.
Users in these regions will either have to purchase the TV Wonder™ or a third party TV tuner solution
Additionally AMD has made available several accessories for the product which enhance its video capture and video output capabilities and these are available as optional extras. We feel that this expansion card and cable set should be included with the product without question, even if the price would need to be increased to cater for these parts. 
It is unfair to the customer and user to purchase a product with partially implemented capabilities and up-sell/value add off the customer by charge at additional cost to provide the pieces to complete these already implemented features.
AMD wants these markets to purchase their PAL/DVB-T 'Euro' version of TV 650 product which is a standalone TV tuner for PCI or PCI express slots.The use of a Radeon Graphics board and a standalone TV tuner offers similar functionality to the All in Wonder but that product still offers more video flexibility.
New computers also contain a mixture of expansion slots and space is at a premium, unlike the last decade where computers contained 4 to 6 of the same type of expansion slots [PCI]
The new product includes a Radeon HD3650 GPU with 512 Megabytes of video memory, a Digital TV Tuner for the American marketing featuring Over the Air and Cable reception for NTSC, ATSC and QAM signals, FM radio tuning, a remote control, numerous combinations of video output and input via the HDMI, DVI, VGA, Component, S-Video and Composite video connections.
Software support is provided with full Personal Video Recorder functionality, Windows Media Center integration, DVD authoring and AMD LIVE media streaming. Windows Vista is fully supported by this product (as well as Windows XP). 
Further Reading
http://ati.amd.com/products/aiwhd/index.html
http://ati.amd.com/products/tvwonder600/pcie-euro/index.html
Details

Written by

NitroWare.net Staff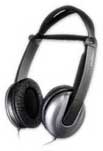 Creative Labs Pty Ltd [Australia] have announced availability of their HN-605 Noise-Cancelling headphones which are available now from major Australian retailers for a RRP $69.95 incl GST.
Details

Written by

NitroWare.net Staff
Creation of the Symbian foundation heralds a major push towards bringing the concept of an open-source mobile phone operating system to the mainstream
In the mobile/smart phone market of recent years, products have been featuring a number of second or third party operating systems tailored to the needs of the manufacturer rather than a bespoke solution developed specifically for a particular product line or model.
As is the case on a personal computer, the software is much more important than the hardware and by using a feature rich operating system, a vendor of mobile computing products can offer products that are flexible, dynamic, configurable and can be updated or expanded upon after sale by means of software updates or third party applications or games.
Since 2002 when this concept of a computer like operating systems for mobile computing [especially phones] that was loosely coupled to the hardware was first touted, users have had a number of solutions to choose from and comprise as follows
Apple OS X  [Based on Darwin BSD, used by Apple iPod and iPhone ]
Research-In-Motion Blackberry
Linux [Motorola and Nokia N800 series Internet tablets ]
Microsoft Windows CE, later Windows Mobile [on HTC smart-phones, Motorola, Samsung, Palm, various Navigation devices and other smart-phones]
Palm Operating System
Symbian Operating System [which was ported by Nokia as Series 60, UIQ by Sony-Ericsson and Motorola, and MOAP-S for the NTT DoCoMo Japan system]
Either of these operating systems gave the user a wide choice of configuration options, flexibility in the way the user could navigate and use the device via means of intuitive software controls and allowed for the installation or use of third party applications which can either be installed via a disk storage medium or via the Internet.
Of these operating systems,Windows CE and Palm (and more recently, OS X) have been marketed heavily and the fact these operating systems remain exclusive, with a few exception to particular hardware platforms makes these operating systems an attractive bullet point for sales and marketing purposes.
The Symbian operating system is the one which is less known to users as there the core operating system has been ported and customised by a number of vendors such as Nokia, Sony-Ericsson and Motorola for their own purposes with focus on the User Interface and hence there is no single mobile operating system that is truly the Symbian Operating system, just as there has been many versions Microsoft Windows over the years and there no longer is a single operating system called UNIX but there are many UNIX and LINUX derivatives.
All this is about to change however.
On June 24 2008 an announcement was made by Symbian and its partner mobile computing vendors which would dramatically change the way mobile computing is perceived and used.
It was proposed that these existing shareholders of relinquish and sell their shares in Symbian Limited to Nokia who would form a new organisation called the Symbian Foundation whose purpose was to evolve the Symbian OS into a royalty free open source operating system to be adopted by the major players in the mobile phone and mobile computing segments.
This announcement benefits current users, future customers and vendors in a number of ways.
Current users can be confident that operating system in their expensive mobile phone is not a dead end
Future customers can except devices that are more feature rich and dynamic than present, and with reduction of royalties and streamlining of development costs prices, as well as an increased number of devices with similar software and features prices will fall. If the user is a developer or enthusiast they will have a wide scope to modify the software themselves.
Vendors can reduce their R&D costs by deploying an open source operating system while at the same time they can still value add to this operating system by implementing features exclusive to company. Membership of the Symbian Foundation will only be a low $1,500 USD fee
This consolidation amongst competitors was also eventually required for additional reasons.
The Symbian Foundation expects that by 2010, four billion people will be connected by mobile phones and for many of these people their first online, Internet experience will be through a mobile device rather than a traditional computer/Internet terminal. Mobile phones in general, including smart-phones have not changed much in terms of user interface for ten years.
The paradigm is still the same, comprising of a 12-key alphanumeric keypad; a display of varying size and specification and some navigation and a small number of control keys, often called 'soft keys' due to the fact that their function varies depending on what screen, or page the user is viewing.
The user is still faced with a multitude of nested menus and restricted control systems that allow only for limited movement. The human interface design of a typical modern mobile phone is really no different from  a twenty year old pocket calculator. More keys or more intuitive user controls have helped ease of use and interaction but  these only really change the 'glue' between the hardware and software.
There have been some imitative taken by the major players in the mobile computing industry such Nokia, Sony-Ericsson and Apple bringing full touch controls and pen input to these devices, dramatically improving ease of use with users no longer being restricted to up-down-left-right and having freedom of use.
Of these firms, Apple has been practically the only one which has succeeded in bringing a new paradigm to mobile computing by starting from scratch - Apple OS X for iPhone is a flexible, dynamic, intuitive and feature rich operating system with little  restrictions on how the user operates the device.
As this firm is rapidly gaining market share, its competitors realised that while they had the technology to match, the drive was not there so it seems to have been a classic case of ' anything you can do I can do better' and through collaborating and making Symbian Operating System open and 'free', it has now become a true threat to other solutions in the market and within five years could indeed posed a significant market share.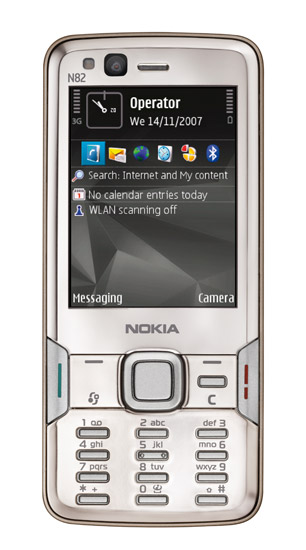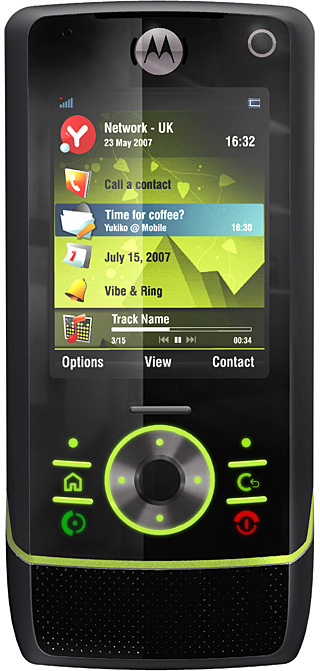 Compare the 'home screen' of these two phones - on the left is a Nokia N82 which uses Symbian Series 60 operating system with Feature Pack 1, on the right is a Motorola RIZR Z8 which uses Symbian UIQ version 3 operating system. Notice that the home screen is very similar between these competing phones and the difference is mainly the style and theme of the user interface.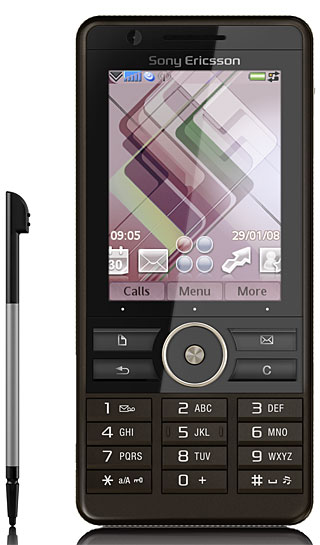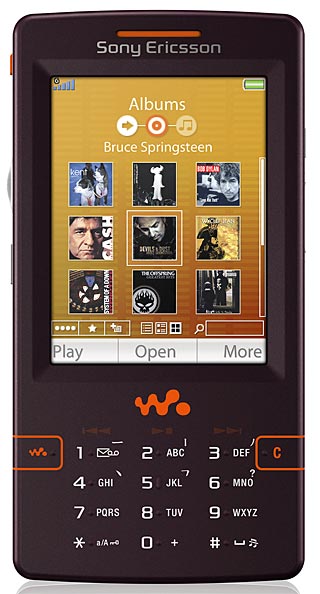 One of the  existing features of UIQ's version of the Symbian operating system is the labels are presented for three 'soft keys'. Both the Sony-Ericsson G900 on the left and W950 Walkman phone on the right have this feature, which was not enabled by Nokia until the release of their Symbian OS - Series 60 Version 3 with Feature Pack 2 which is only used on a very small number of handsets such as the new Nokia N78 and N96.  However, users can still use the middle key such as on their D-Pad or navigation control.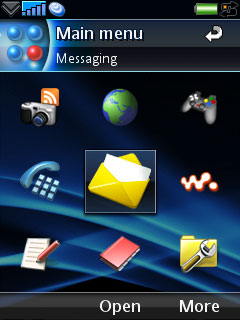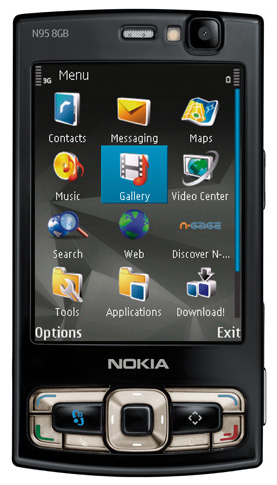 The Left screencap is from a Sony-Erricson 'Walkman' phone which uses Symbian-UIQ while on the right we have the popular Nokia N95-8GB handset which uses Symbian-Series 60 version 3. In concept the screens are the same because the underlying operating system is the same, but navigation varies. UIQ handsets typically use nine icons per screen with more/back navigation controls while Series 60 handsets now feature twelve icons per screen-full.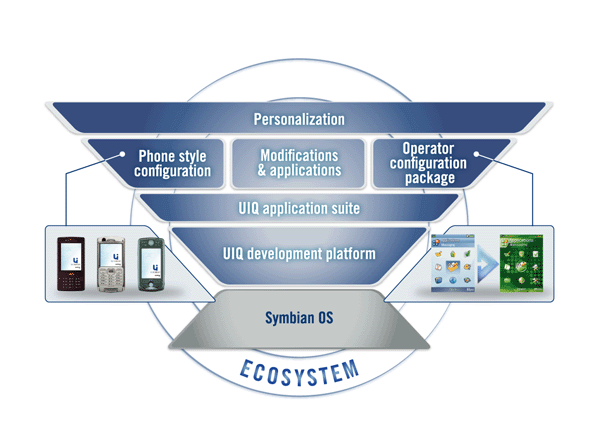 Further Reading
Symbian Foundation Web site http://www.symbianfoundation.org/
Symbian Foundation White-Paper http://www.symbianfoundation.org/files/WhitePaper.pdf
UIQ Technology - Phone lineup http://www.uiq.com/uiqphones.html
Details

Written by

NitroWare.net Staff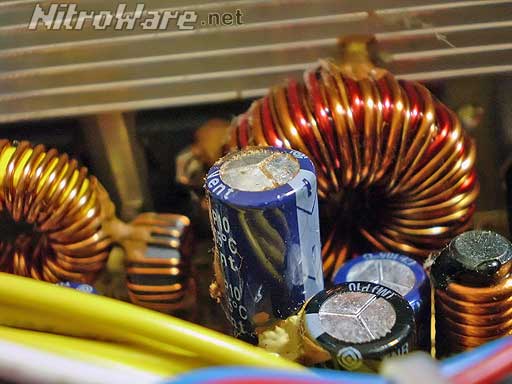 ZOTAC, a NVIDIA add-in-board partner now provides five years warranty on newly purchased graphic cards in Australia on the provision of 'no physical damage' yet does not assure customers that they will be looked after if there is capacitor failure.