Page 5 of 10
3DMark Firestrike and Overclocking.
3DMark Firestrike, Extreme and Ultra let us compare the 3D performance of different PCs in a standardized unified way. It not only tests 3D performance but includes some CPU physics tests to somewhat emulate a modern game.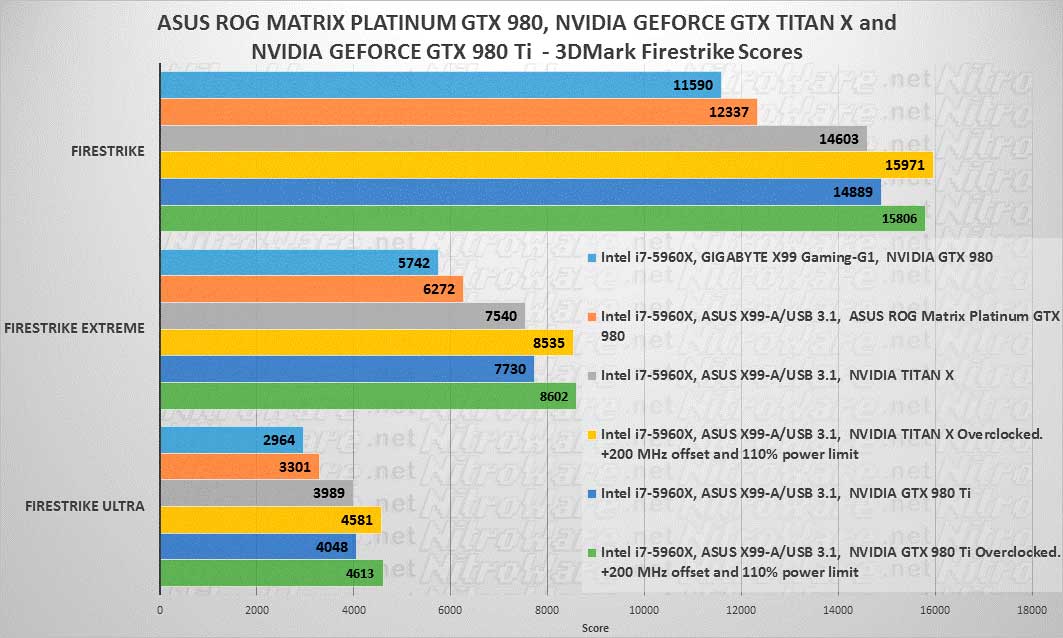 Our overclocking tests were simple. We used Firestrike as a performance and stability reference. With our GTX 980 Ti reference card sample set at 110% Power limit and 91c temperature limit using version 5.3.5 of EVGA Precision provided by NVIDIA for review, we found a +200MHz offset for the Core and Memory to be stable in Firestrike. Any higher combinations were not stable at stock voltages. This was the same as we experienced with our TITAN X review unit prior. In this 200 MHz offset overclock state, we observed boost speeds in game of up to 1402MHz Core, versus 1202 high boost typically at the stock clocks.
Note that TITAN X and GTX 980 Ti are clocked the same for Base and Boost, but that does not mean they should both boost identically as many factors affect this such as the disabled units in the 980 Ti, Video BIOS/driver tweaks, ambient temperature.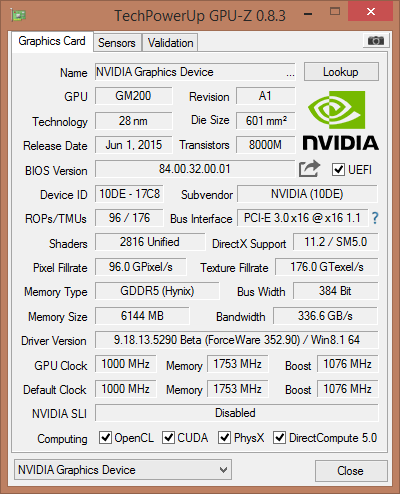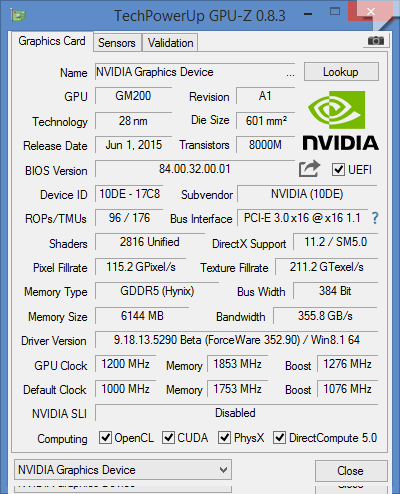 "NVIDIA Graphics Device" is a by product of the 352.90 BETA drivers provided to media to be able to test the 980 Ti before release date of June-1. NVIDIA subsequently released 353.06 WHQL drivers later on June-1 which address this and include some minor updates for the GeForce family.
Maximum Temperature of the 980 Ti is no different to the TITAN X in that both reach 83C before throttling down their boost speed. What we did notice though is 980 Ti stayed in boost longer and was more consistent where as TITAN X would over drop to its base clock so it could cool down.