Page 7 of 10
GPU Compute and Professional Graphics Benchmarks
NVIDIA Maxwell 2nd generation uses CUDA 5.2 Kernel and many synthetic GPU computation benchmarks as well as productivity apps utilizing CUDA are not compatible. However we have tried to provide a mix and will continually optimize this suite of tests. Blender has always offered solid CUDA support and with the right settings to optimize rendering workload for GPUs can deliver good results with GPU acceleration enabled.
GPU Compute synthetic benchmarks using CUDA, OpenCL and DirectCompute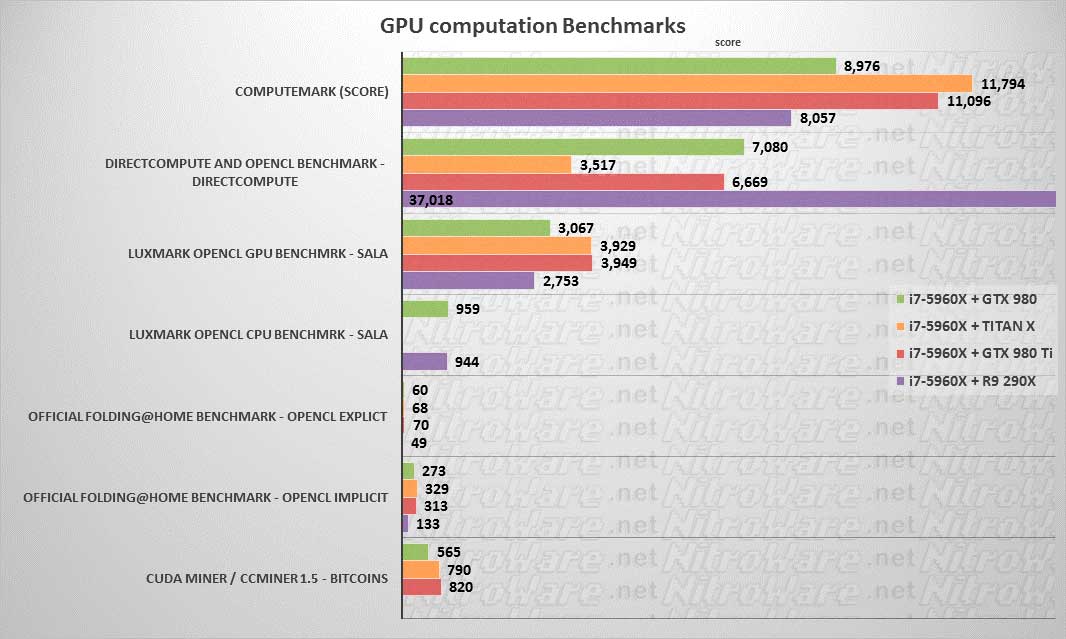 Finalwire's AIDA 64 utilities and diagnostics software includes a GPGPU test which runs a series of memory benchmarks, integer math, encryption and hashing routines on the GPU. The results are not conclusive one way or another as again driver updates and GPU boost have an influence as you can see with the results presented.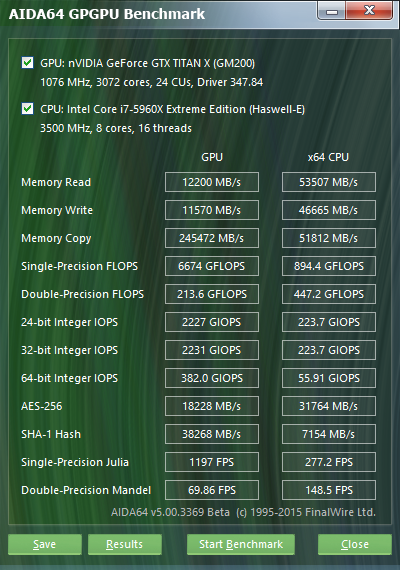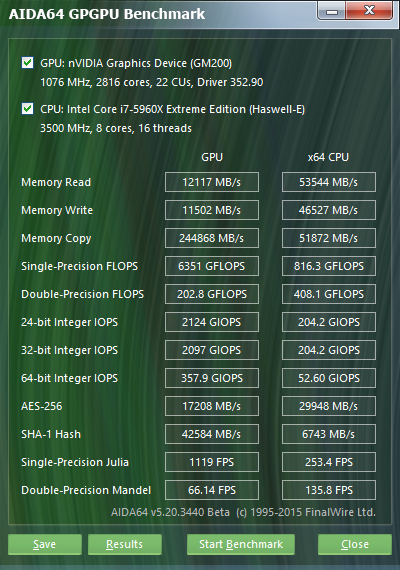 Blender
To gain optimal performance in blender, symmetrical render tile sizes need to be set in the application or poor performance is achieved. We used Blender 2.74 but Blender 2.75 Improves OpenCL support for AMD Radeon cards.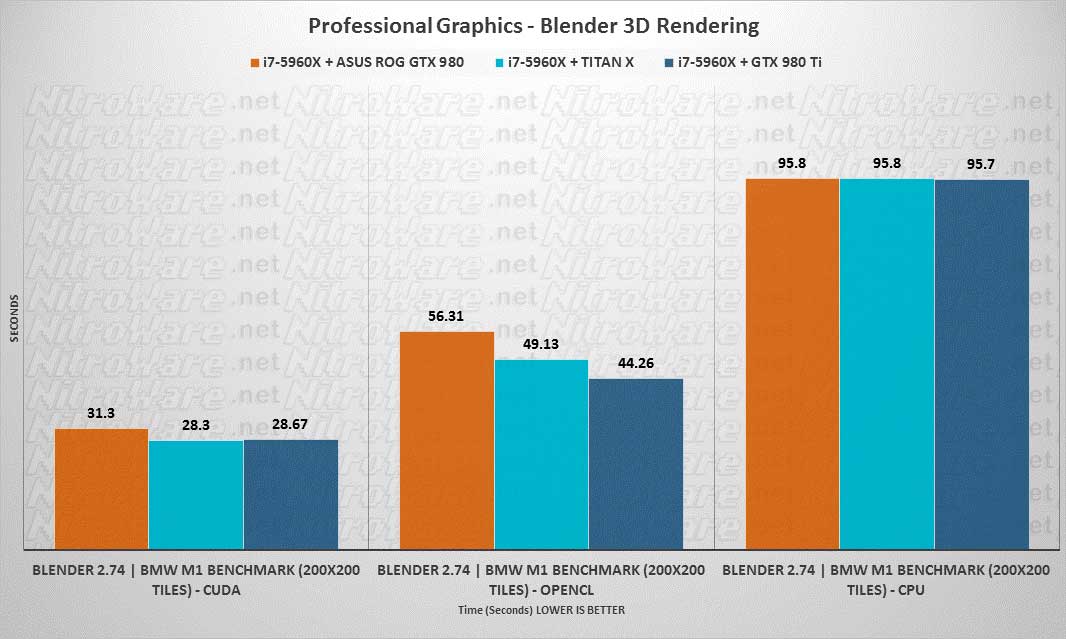 SPEC Viewperf 12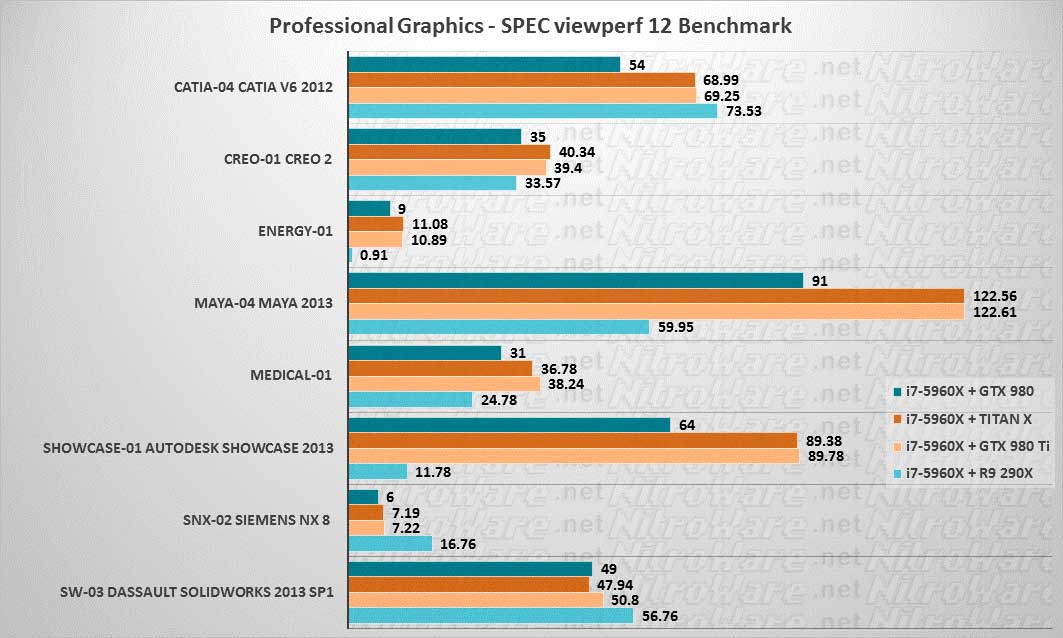 Viewperf 12 is a viewer simulation of professional applications used in CAD/CAM. We run the 'official' test run. Although this benchmark is intended for professional GPUs with professional drivers it can show some trends and there are cases of these software being run on consumer grade hardware. In some of the tests such as CATIA, MAYA and AutoDesk we see the previously mentioned scaling between the different models of the Maxwell Core.