Page 11 of 11
Verdict
Many people in the IT industry ask me if particular Solid State drives (especially Crucial) are 'as good' as Samsung. While the Samsung 850 holds the performance crown in this review's tests, as typical with other modern client SSD the gain in speed does not justify the cost over the MX500 specifically.
When we look at the larger sizes such as 2TB, hundreds of dollars is saved by going with the cheaper but almost as performant MX500 which now has a longer warranty and better endurance than the Samsung 850 series. One of the launch points of the MX500 was a competitive MSRP which it has maintained after launch (December for initial media reviews, January for ANZ) something which the 860 EVO has not been able to achieve after its launch subsequent of the Crucial drive
Compared to a 5 year old Intel SSD, better overall performance is achieved so upgrading from an older and smaller SSD to a newer larger SSD provides a good investment as the older SSD is still good enough to re-use in secondary PC or laptop.
We demonstrated that the overall use experience of the different SSDs tested is close enough and a typical non enthusiast end user may not be able to tell the difference between contemporary make and models of SATA SSD. However, enthusiasts and power users still want to know the inherent differences between generations and models and we do see a difference between the four SSDs tested across the range of file transfer sizes we tested.
Crucial took a gamble changing controller vendors for this generation, from Marvell to silicon motion and it is too early to tell if this gamble has paid off as it has only been really a month that large quantities of the MX500 have shipped. There is nothing inherently wrong with the SMI controller, even INTEL is now using them but we need to keep an eye out for any compatibility or performance regressions over time.
It is now getting to a point where a firmware update for a SSD can be perceived as a bad thing and an inconvenience in the light of an OS security patch where some years ago the coin would be flipped in hope of a firmware update bringing more performance. At time of this review there are no updates for the MX500 so it is stable for now. Further monitoring and testing is needed.
The MX500 ticks all the boxes, it has improved performance over its predecessor as well as better endurance and warranty, it uses the latest Flash Memory and Controller technology and importantly is consistently cheap and it available in stock. It's a win-win and it is of my opinion it is one of if not the best buy for SATA SSDs currently on the market.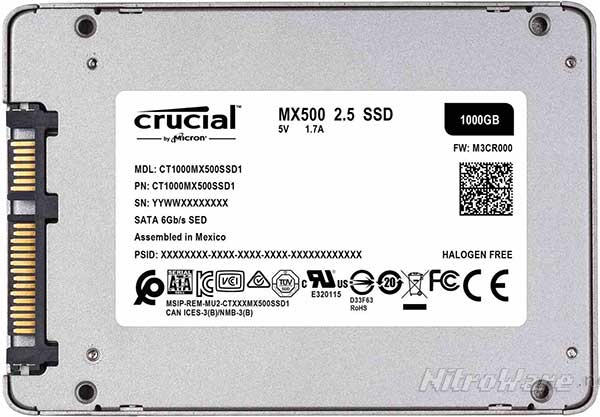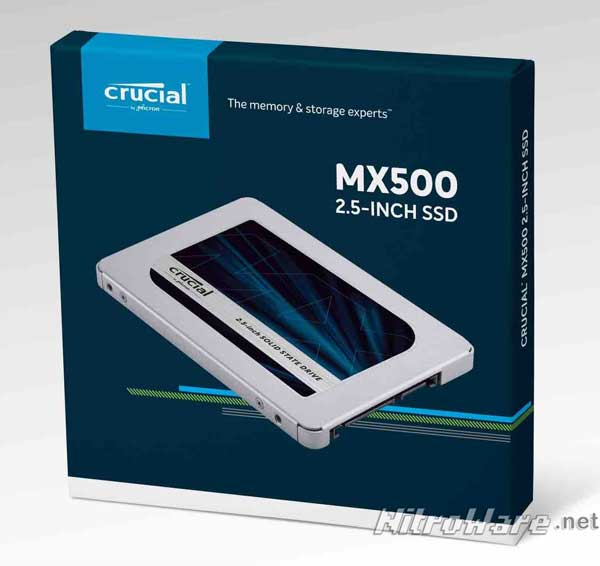 Disclosure
Crucial MX300 and MX500 provided by Crucial ANZ for long term review
MSI Motherboard provided by MSI Australia for long term review
Vendors involved not appraised of review in advance