Page 7 of 8
HALO multi player tournament
The mini Cyberslam HALO tournament was one of the draw cards of the event, and attracted many gamers both amateur and professional. All competitors were able to play on high specification matched modern machines . The gaming was popular with onlookers and finals played on a large projection screen.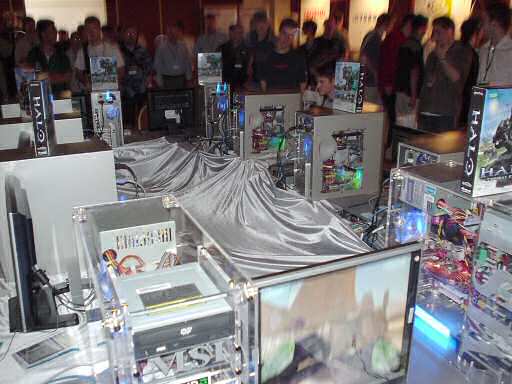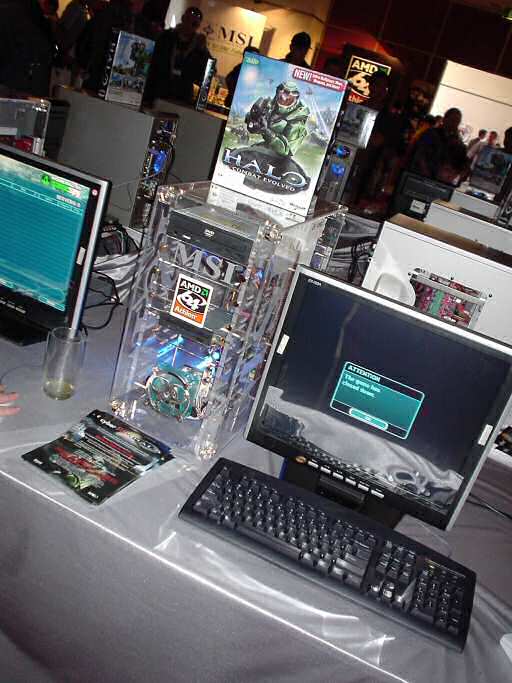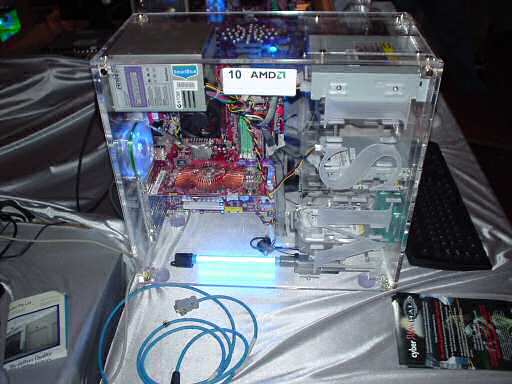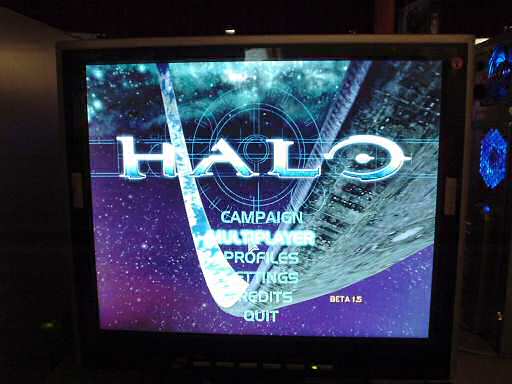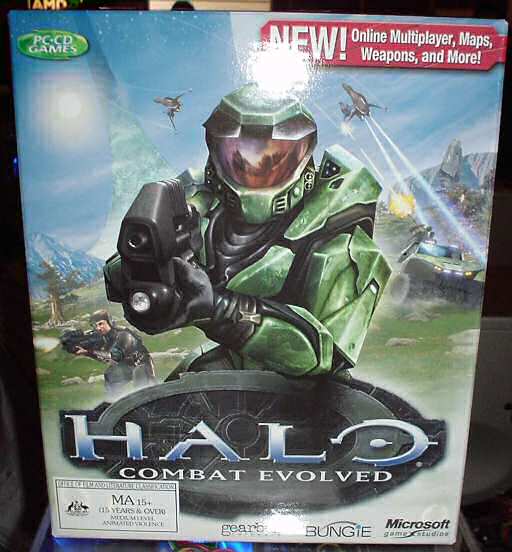 Regardless of the machines not being AMD-64, lots of fun was had playing and watching HALO
Lunch, prize raffle and giveaways and conclusion
Gourmet Lunch was served for all attendees which was prepared by Star City, many hot and cold dishes, beverages and deserts were available and the hungry attendees ate and ate and ate !
A Prize draw for the Halo Tournament and general raffle was held after Lunch, The winner of Halo received an AMD Athlon-64 FX cpu and other goodies. The runner up recived a MSI mainboard. The lucky door prize of a fully configured modded PC system went was won by Atomic Magazine. The raffle prizes conisted of many items from Windows XP Professional to games to software utilies to AMD promotional items. The winner of the CPU was lucky enough to be one of the first people in Australia to own an Athlon-64 FX cpu.
In all, a good event was had by everyone who got entertained, informed, influcened and fed at the same time
Congrats to AMD for a successful event and allowing members of the virtual communities who have supported AMD along the years to particpate.