Page 7 of 9
Power Consumption and Temperature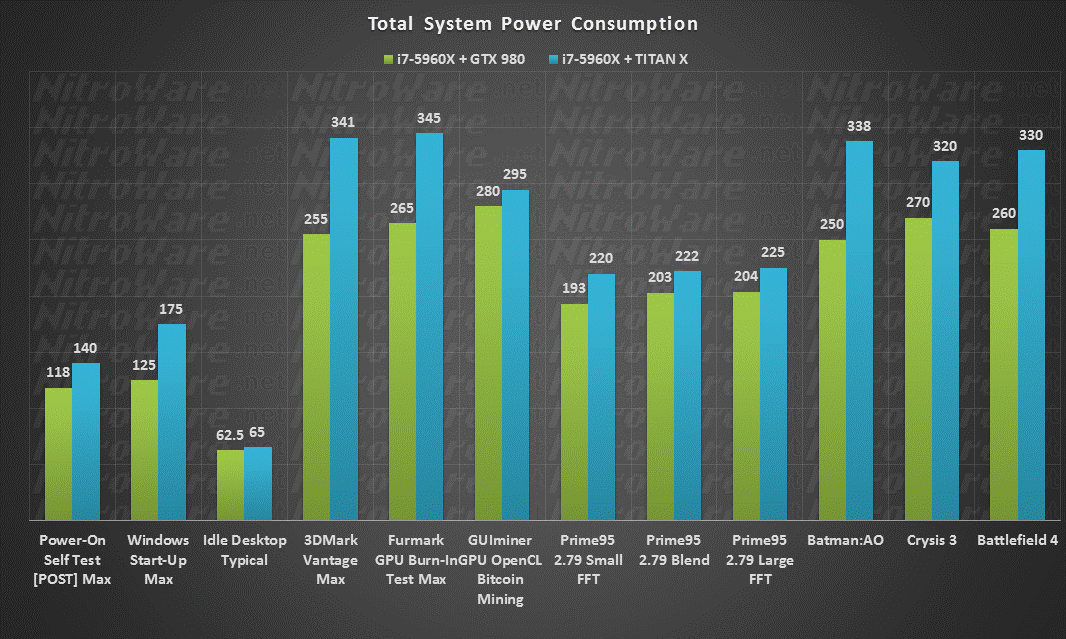 We provide a number of reference points to compare compare the reference NVIDIA GTX 980 and GTX TITAN X power draw. Idle, CPU only, GPU only and in game (blended use). Unfortunately we had to change X99 motherboards between the comparisons. The newer ASUS mobo has slightly less devices on-board, but both setup use the same PSU, Liquid Cooler, storage and Memory Speed/Timings.
We saw up to 85C in Unigine Valley and Battlefield 4 did not notice any thermal runaways with TITAN X (nor the ROG MATRIX). In comparison the ROG MATRIX 980 reached 73.3c in FireStrike Ultra. In Batman and Unigine valley we saw the same thing, with the ROG GTX 980 holding steady at around 69 to 71,73C compared to 80+ for reference GTX 980 and TITAN X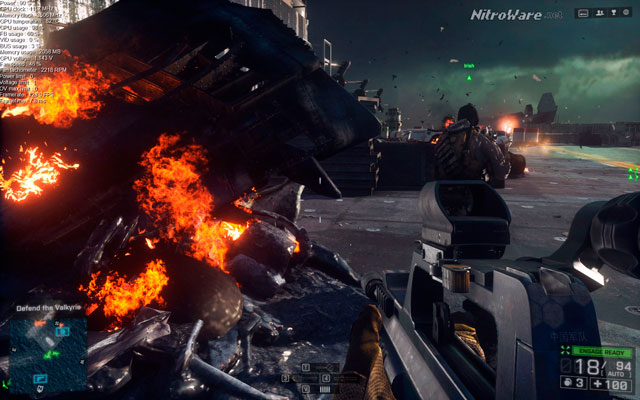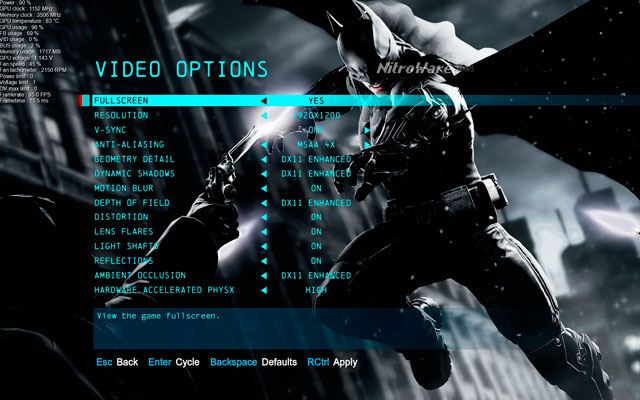 At idle, both cards run their fans at around 1000 RPM, they do not support the silent idle feature of aftermarket cards such as certain after-market GTX 960/970/980 boards.