Page 3 of 6
Networking and Firmware
This gateway contains an internal 3G modem in lieu of a cable or ADSL modem. It does not feature either a WAN or USB port.
A typical 3G enabled broadband router with a USB port or a router with a USB port flashed with a firmware that supports 3G USB modems offers a more flexible solution than the 3GW9T at expense of reception and performance.
Web configuration pages, SSH and Telnet access to a command line interface (CLI) are supported. The firmware is taken from the Broadcom reference platform and this is not a bad thing as it gives the user the full gamut of possible configuration options and nothing is removed or disabled. The pages relevant to ADSL have been removed and replaced with 3G/Cellular Specific pages. The 3G modem can be configured via the CLI.if desired.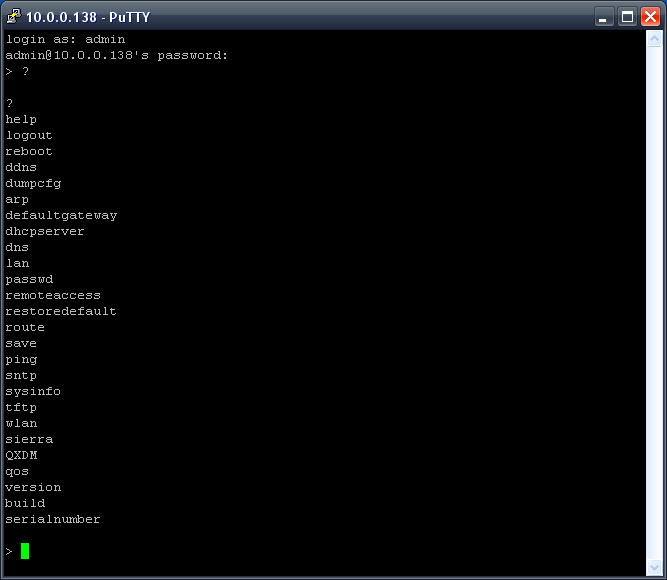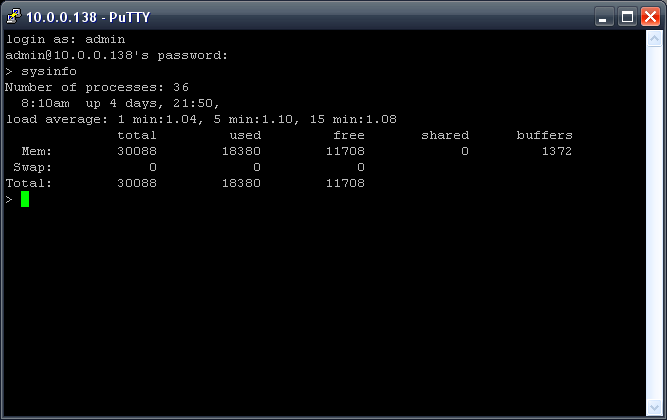 The networking suite is the standard fare.SPI Firewall, NAT, DHCP,Port forward and trigger, DMZ, Wireless Distribution (Bridging), Scheduling, Routing, Dynamic DNS host name using dyndns.org or TZO and diagnostics.The only parental control mechanism avalible is time of day scheduling.
The standout features of the web interface and indeed the CLI is that there is no indication of cellular link speed at all. The user is presented with the signal strength as well as a category code. A look up chart in the manual compares strength and category code, unfortunately this table has not been replicated in the web interface or CLI.
The NextG diagnosis page provides some advanced information regarding the status of the cellular connection as well as the temperate of the 3G Modem.
Virtual Private Network end point is not supported however ports can be forwarded to allow pass through of VPN traffic. A firmware update allows of Additional DHCP features required for ethernet phones or network boot.
3G9WT web interface options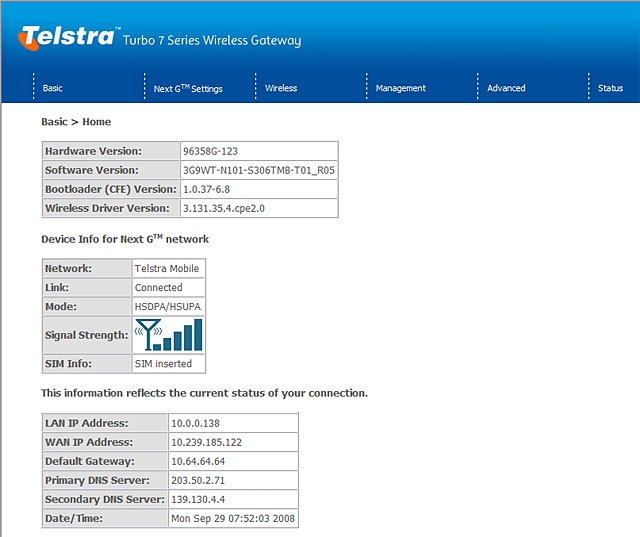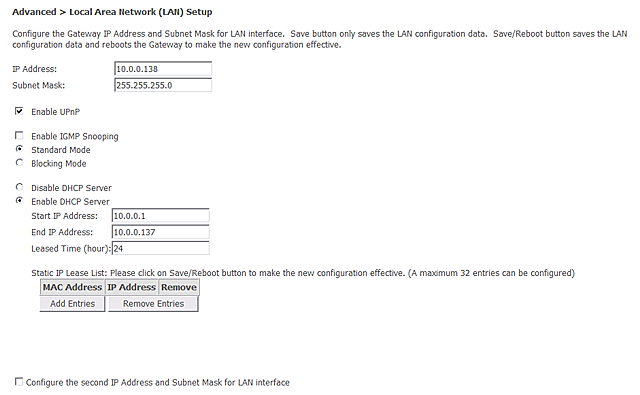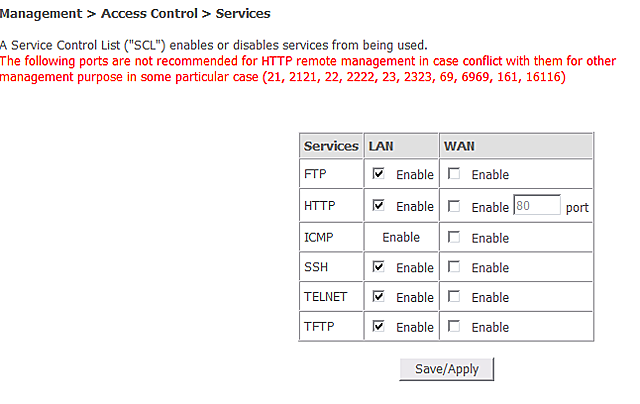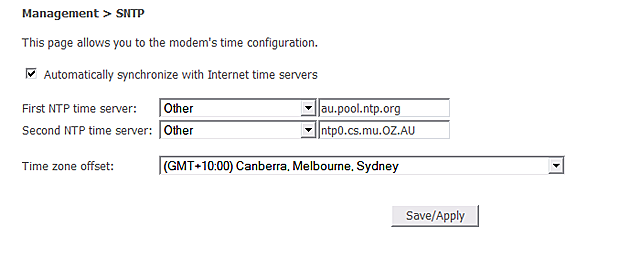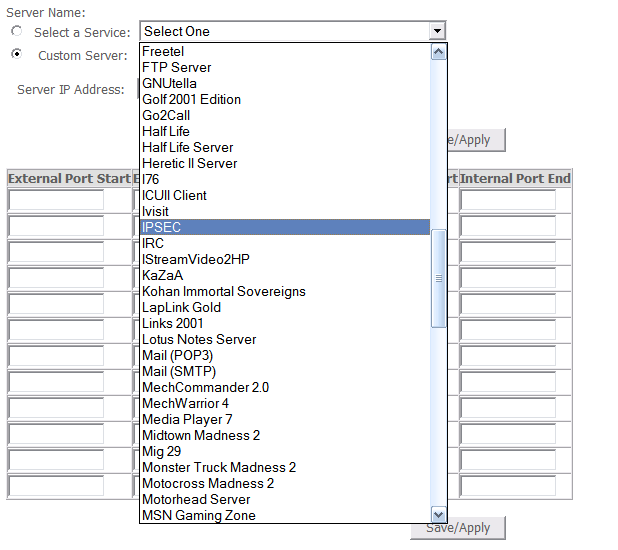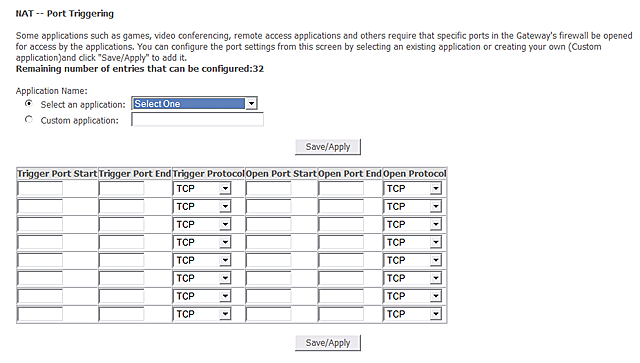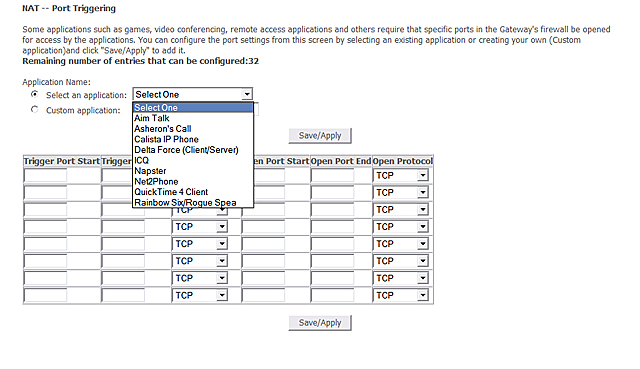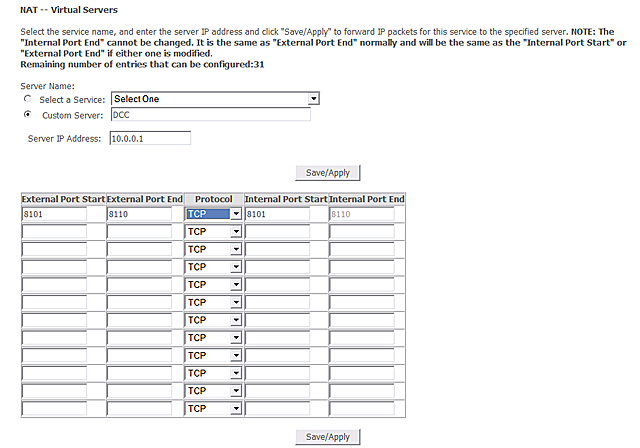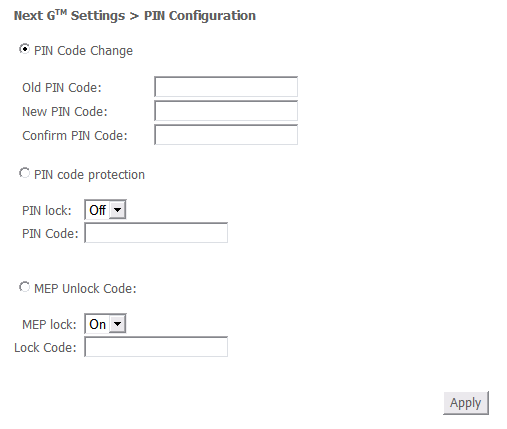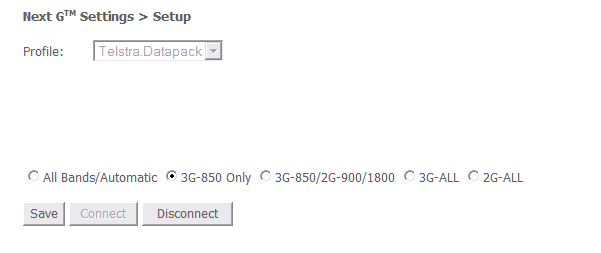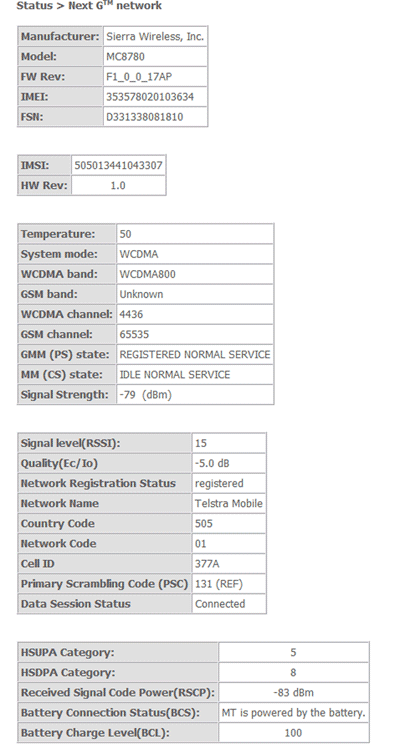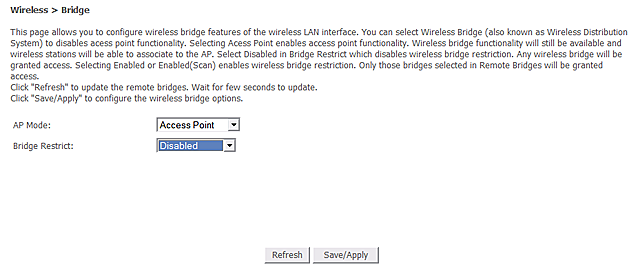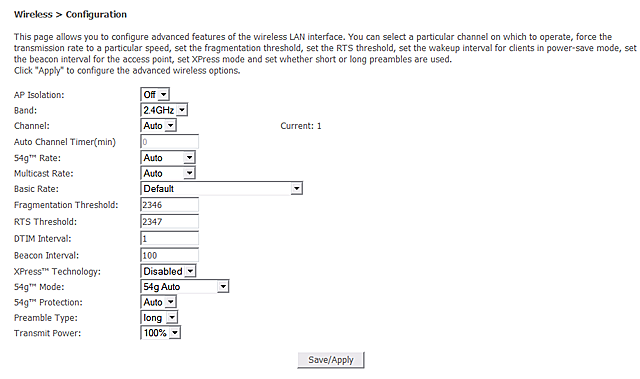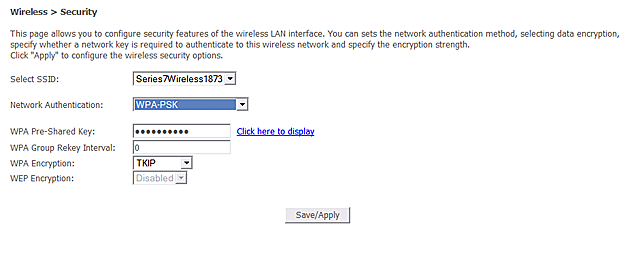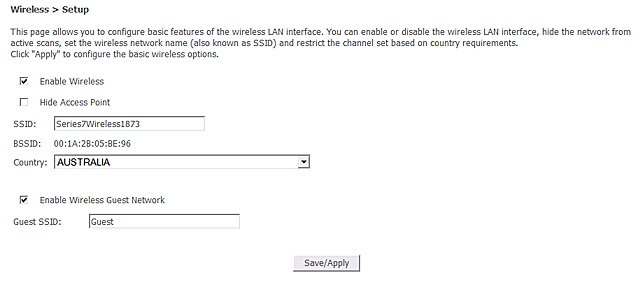 Internals
We try to report and analyse on product internals construction, design and component choice where possible. This demonstrates the Research and Development, Engineering , Quality put into a device and sometimes profit aspirations of a vendor and or their selected Original Device Manufacture of choice.
The design and construction of the cabinet and circuit board of this device is satisfactory but could be improved, especially for its price-point.
The cabinet is secured by four exposed screws and is comprised of four pieces which make up the cabinet and allows the colour of the side pieces to be changed for different models or customers. Other broadband devices we have analysed typically use a two piece cabinet. Some additional ventilation holes would have been ideal
We noticed some residue from the manufacturing process remaining on the bottom side of the circuit board, likely flux or lacquer. Typically such residue is cleaned up during the assembly process to ensure that the circuit board with all the components soldered into place is not damaged by contaminants.
Semiconductor component selection is satisfactory. Fast DDR RAM is used and all the major components such as the memories used are acquired from major semiconductor companies.
The capacitors used are generic and not of the low ESR type. While the 'great capacitor scandal' of the early 2000s is over, that doesn't preclude generic capacitors from failing, especially since some may been sitting in inventory for years which we have noticed on some devices.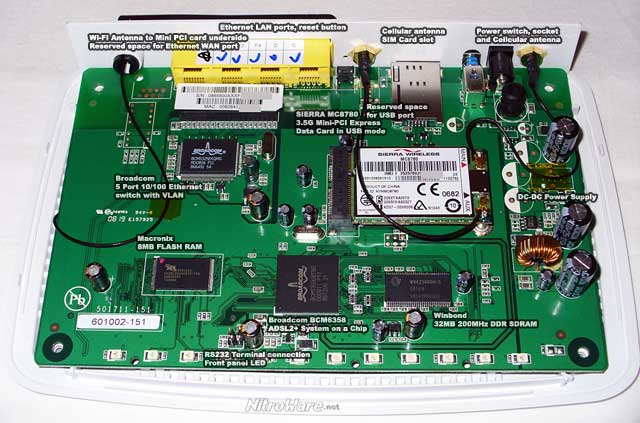 The Printed Circuit board (PCB) has been designed for multiple applications and features Solder pads for optional components that make up feature of other models are included. Due to conflicts with the rear cabinet plate as shown in our photos, keen 'modders' who may be interested in enhancing the unit by populating these features themselves may find this task difficult due to the rear face . See our captioned photo for illustration.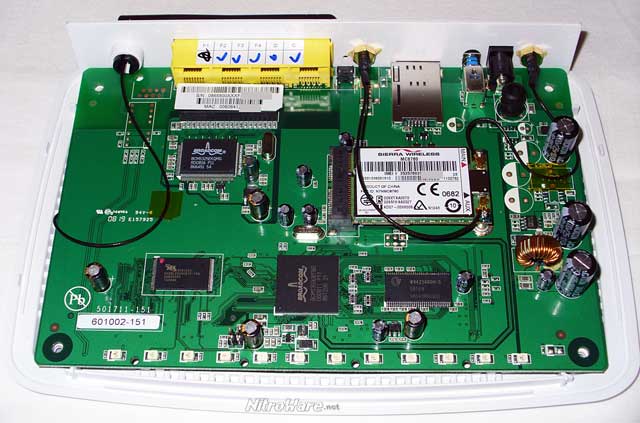 The main CPU used in the unit, Broadcom BCM 6358 is one of Broadcom's higher end parts for Integrated Access Devices (or broadband gateways). It is a single chip device containing a MIPS32 compatible CPU running at 300MHz, runs LINUX operating system and supports PCI, PCI Express, Card bus USB 2.0 buses for expansion, ADSL2+ transceiver, Ethernet and VoIP. It is used by NetComm, Netgear, D-Link and others in their higher end ADSL2+ Gateways, especially ones which feature Wireless-N, VoIP or USB ports as the extra CPU speed can be beneficial in higher end devices.
In this application, NetComm has not used the ADSL functionality of the chip and have supplemented it with a 3G modem in mini PCI Express format. Sierra support USB for their 3G Modem and it runs at full speed USB mode which is 12MBit/s according to the Gateway's system log and therefore can only communicate at a maximum of approximate 1MB/s. This handles the 7.2Mbps 3G configuration easily but may prove a bottleneck if the 3G Modem is upgraded to a faster unit.
The Gateway's operating system indicates the BCM6358 platform is used however the chip markings indicate 6359, for which there is little to no information.
Broadcom's press relations department did not respond to our enquiries at press time, and without a data sheet or source of information we speculate that the chip is a pin compatible revision, possibly with ADSL disabled, improved for use with third party modems or allows different PCI buses to be used at once.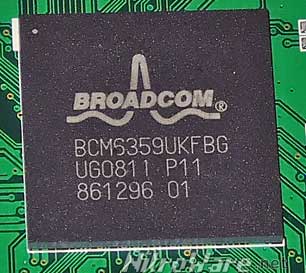 The 3G modem, Sierra Wireless MC8780 is a high end yet but common part. It is a standard mini PCI Express form factor card, just as Ericsson is doing with their competitor product.and the form factor means it equally can work in a notebook PC or a broadband device.
This Sierra card supports quad band GSM + EDGE, triple band WCDMA 3G and as such the Gateway can be used world-wide, excluding the WCDMA900 band which is being introduced by some service providers, is not a supported frequency. The 3G9WT does not implement the optional GPS support that is built into the Sierra Card. Since this gateway is a truly portable device, having a GPS built in would be handy for mapping, keeping a record of locations or good areas of cellular strength. Not a necessary feature but a desirable one for some.
NitroWare.net enquired with the Australian agent for the Sierra Wireless 3G products, M2Mconnectivity who confirmed to us that the MC8780 model can not be upgraded to faster speeds by a software patch and could not operate faster than its already current speed of 7.2Mbps/2Mbps. An updated model, the MC8790 is available which is software upgrade-able to 6Mbps uplink speed.
Indeed if a consumer had this piece of kit, whether in a gateway/modem product or a laptop, provided they are in a good signal coverage area they will be able to transfer files at speeds equal to exceeding the best domestic ADSL2+ broadband connection, in which upstream speeds max out at around 2-3Mbps if the DSL service has the optional Annex M technology enabled. Even then, for the Australian market Annex M technology is not as common and the typical ADSL2+ service only have 1Mbps upstream link speeds.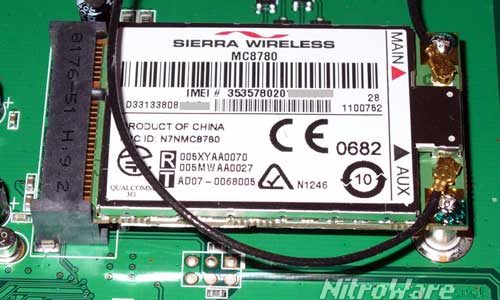 To facilitate 802.11g Wireless-G "Wi-Fi" NetComm added wa ireless card using the the older mini PCI form factor since the mini PCI express slot is occupied by the 3G Modem.
The Wireless card is the very common, popular and reliable reference design Broadcom BCM4318 B/G Wireless card and uses a single 2.4GHz antenna. Since the device isn't advertised or marketed as being a high performance or feature Wi-Fi access point, the wireless solution chosen is sufficient for the task at hand.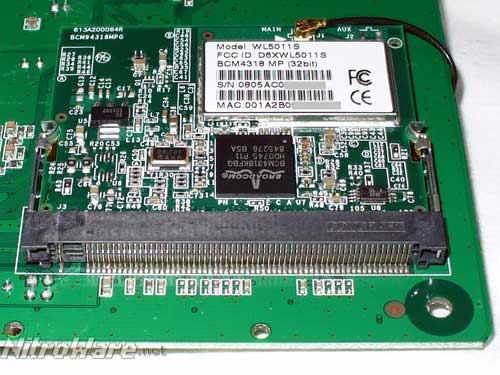 Note: While the 3G and Wi-Fi modules are replaceable, we refer to this as a beneficial design aspect or a feature desirable to hobbyists/advanced users who whish to modify the device rather than something the end user can replace or upgrade themselves and this is not supported by the manufacturer.