Page 14 of 18
Professional Graphics
SpecviewPerf 11 showcases professional CAD and 3D Modelling applications which are supported for professional branded cards such as FirePro or Quadro however some users may run these on consumer cards plus this is an industry standard benchmark so we include this as a data point.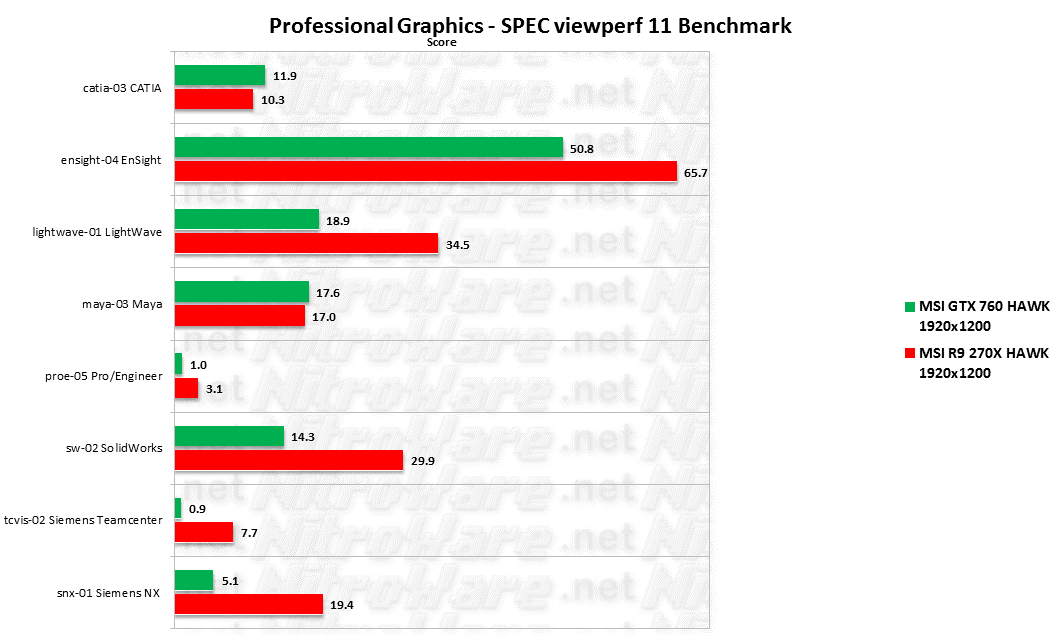 Radeon R9 270X provides significant performance uplift in these professional applications in its consumer form. Note we run with 4x anti-aliasing which is not the default and would have an effect on the result.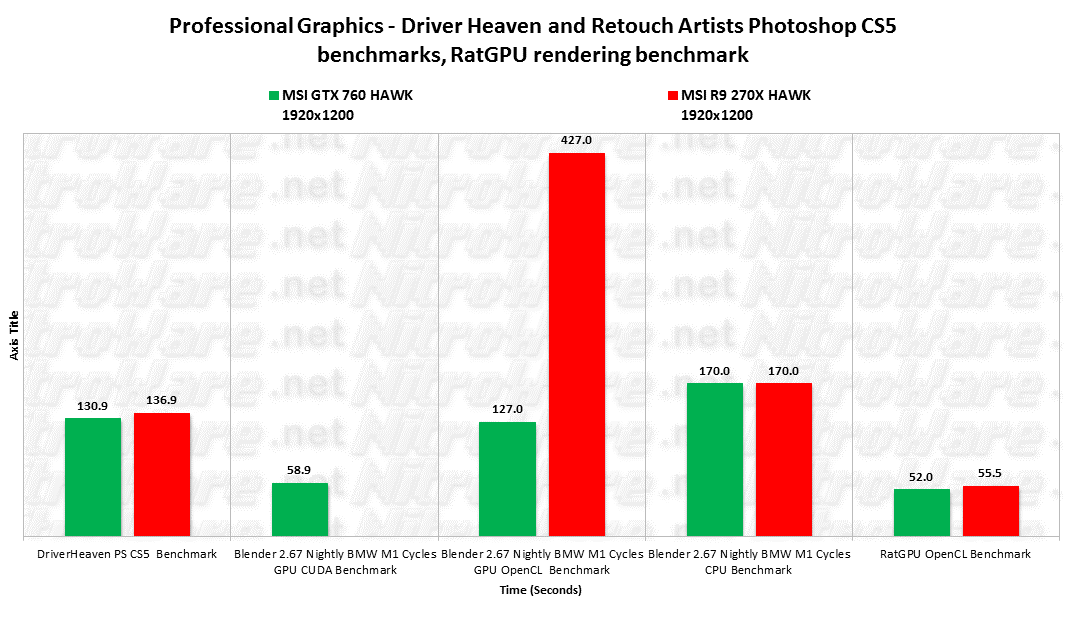 Photoshop CS5 uses OpenGL for image manipulation but it was not until a later version that was not released in time for our review that full hardware acceleration via OpenCL was made available.
Using the standard now aging DriverHeaven Photoshop benchmark, both these 'mid range performance' GPUs stretch Photoshop CS5. A new GPU may not help users of the older versions of this app.
GPU support in the 3D Modelling tool , Blender is a work in progress, as such CUDA is reliable and fast yet OpenCL is not. At time of our testing NVIDIA was the only good choice for blender users. OpenCL is broken in this application with Radeon yet a 2x speedup using CUDA over OpenCL and 3x speedup over CPU only rendering.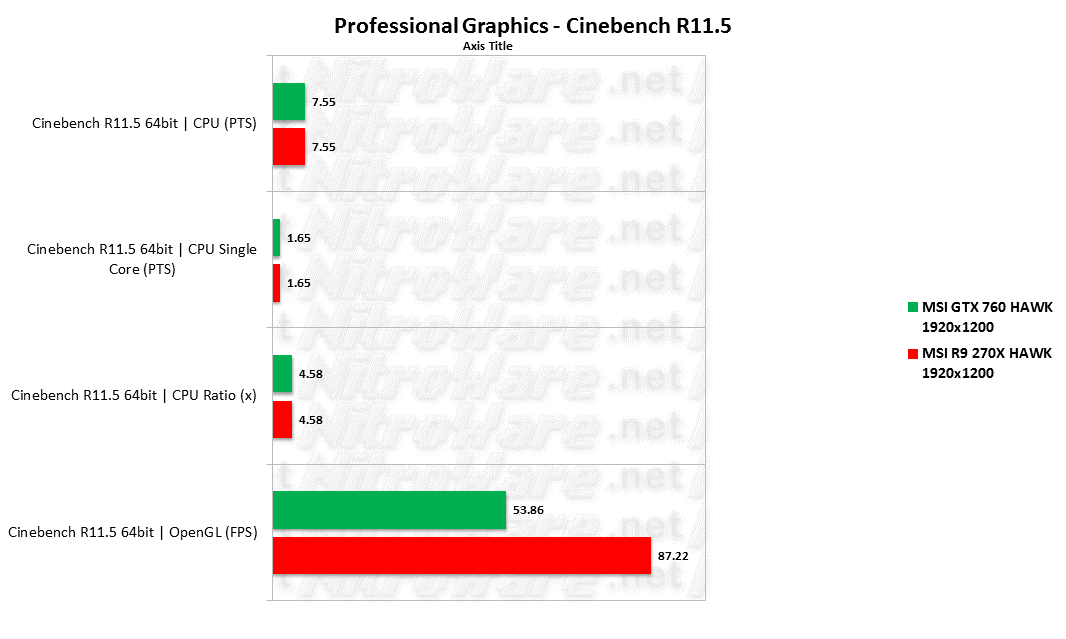 Successor to the favourite of all, Cinebench 11.5, based on a rendering engine used in the real world yet the significance of being overrated. Cinebench 11.5 based on the older Maxon engine shows us
Radeon has superior OpenGL performance of almost 1.5x, however the newly released Cinebench 15 improves optimisation nd support for different vendors. Here the OpenGL of both MSI cards is within a few % of each other. For users of this software, upgrade your software not your hardware.