Page 3 of 17
The computing platforms - a GPU is useless without its PC
AMD A6-3650 APU
We used our AMD A6-3650 test system for this system again with a minor change from the last time we looked at this system. In that review, we focused on a mainstream context and used DDR3-1600 RAM.
For coverage of the AMD A6 'Llano' 2.6 GHz APU and Gigabyte A75M-UD2H Motherboard see our review. For this test we simply updated the motherboard bios and disabled the integrated Radeon 6530D graphics, resulting in a cooler running CPU at load and drawing less power. However at idle due to ATI's power saving features in its GPU, even with the new Radeon 7950 fitted we noticed no increase in power draw at idle between the integrated Radeon and the add in Radeon – both came in at 45 watts idle at the desktop with all power saving feature enabled. See our AMD A6 APU review for more information.Mainstream Computing Showdown - AMD A6 APU v Intel 2nd Gen Core i3 CPU
AMD FX-6100 Black Edition CPU
Enough has been said about the FX-8100 'bulldozer' series in other reviews but not much about its younger sibling the FX-6000 series. The 6000 series has two main features differentiating it from the 8000, the first being only 6 cores (3 cores, 6 modules) and the second a 95 watt TDP versus 125W for the faster parts.
Since this is both a binned 95-watt part AND unlocked, it is attractive to enthusiasts and overclockers as there is some headroom available to boost speeds. Unfortunately on the FX-6100 the base clock is low which hurts the performance of the part in heavy multi-threading. The FX-6100, 8150 and even the FX-4100 focus on high base clocks.
The low base clocks are a result of the 95W TDP requirement for this mid end part.
Launching as the middle tier of the AMD-FX line in October 2011 at under $200AUD, as of May 2012 can be found as low as $140 the part is an extremely cheap but highly depreciating way to get six 'cores ' for the AM3 platform if you do not want the older Phenom II X6 parts.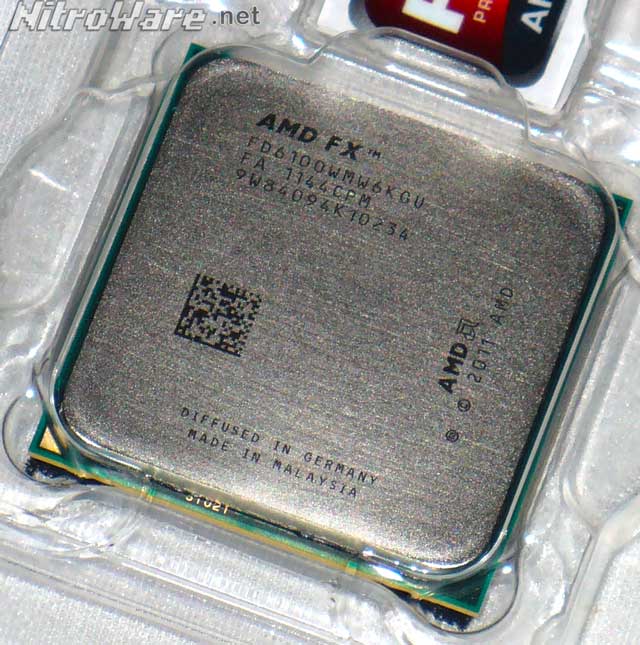 AMD FX Processor Product Models at Launch
| Processor Model | CPU Base | CPU Turbo Core | CPU Max Turbo | TDP | Cores | L2 Cache | L3 Cache | Max DDR3 | PKG | NB |
| --- | --- | --- | --- | --- | --- | --- | --- | --- | --- | --- |
| FX-8150* | 3.6GHz | 3.9GHz | 4.2GHz | 125W | 8 | 8MB | 8MB | 1886 | AM3+ | 2.2GHz |
| FX-8120 | 3.1GHz | 3.4GHz | 4.0GHz | 125W | 8 | 8MB | 8MB | 1866 | AM3+ | 2.2GHz |
| FX-6100 | 3.3GHz | 3.6GHz | 3.9GHz | 95W | 6 | 6MB | 8MB | 1866 | AM3+ | 2.0GHz |
*In select markets AMD will offer a water cooling option with the AMD FX-8150 processor
Source:AMD
This part is marketed as a performance oriented processor aimed at Intel i5 price point. Due to its low base clocks that hurt its performance and made it a less appealing version compared to its FX-8000 class siblings, AMD did not sample this part to media and many other review sites purchased their own FX-6100 CPUs to be able to publish reviews. We purchased our chip in Sydney at $170 in February. The FX-6100 was quickly supplemented by a more competitive FX-6200 part, which offered a higher base clock.
At $170, the part lingered on its value merits competing with Intel's i5 quad core parts such as the 2400 that do not have hyper-threading. At $140, the part makes more sense and offers a better value proposition against Intel.
The FX series are all unlocked , meaning the CPU can be overclocked using the multiplier settings and as such are co named "Black Edition" Strangely, the FX-6100 ships in a white box instead of a black box, yet carries 'Black Edition' branding in small text. When we purchased this CPU, we thought we had received a locked AMD FX CPU, which was proven wrong upon examining the box.
Dear AMD, please follow your own enthusiast branding, Thanks.
The CPU is bundled in eco-friendly cardboard including warranty papers, Heat sink Fan and Sticker.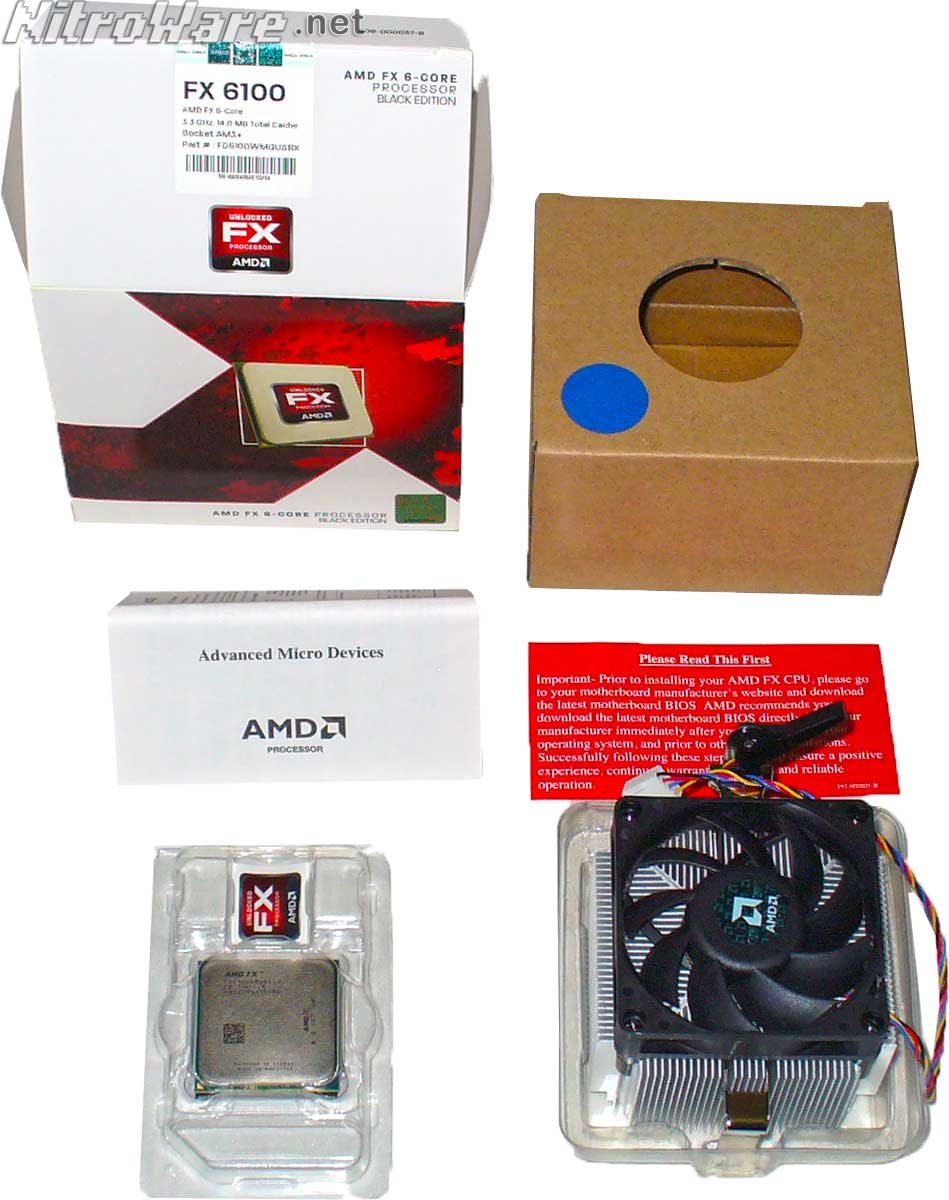 The Heat sink fan is an all-aluminium solution without any copper base or slug, the same type bundled with other 32nm AMD APU and cheaper 45nm Athlon/Phenom II CPUs but inferior to the heat pipe coolers bundled with the Phenom II Black Editions. Why AMD? This is an enthusiast CPU, Intel have started not offering Cooling solutions with their products.
This is fine for users who will not overclock but this CPU is marketed to the enthusiast segment who knows what they are doing.
Intel Core i7-3960X
We have included the benchmark scores from our AMD Radeon HD7970 review to fill in the Intel i7/HD7970 angle for this review. The system specs were covered in that review. AMD Radeon HD7970 versus NVIDIA GeForce GTX460 SLI Performance Review
AMD 990FX Motherboard
New for this review is our coverage of the AMD 9-seres platform and chipset. Originally we had intended to use the ASUS Crosshair V Formula motherboard which is ASUS's AMD entry in its Republic of Gamers enthusiast brand and AMD's preferred reference motherboard for the AMD FX processor however two faulty boards in a row meant we had to switch to the alternative flagship AMD motherboard, Gigabyte's 990FXA-UD7 motherboard.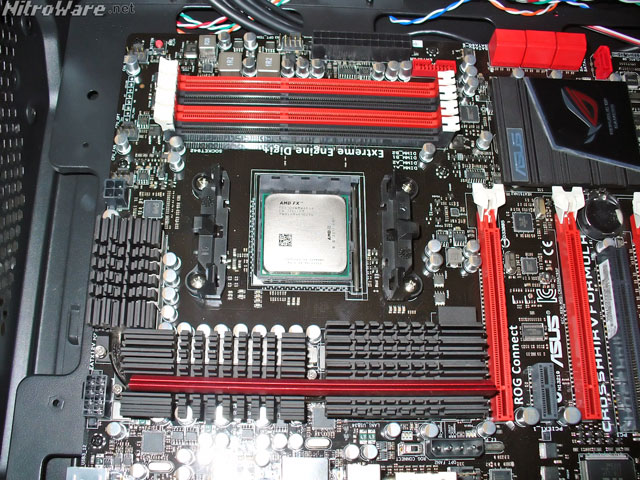 The special features of 990FXA-UD7 motherboard are use of the enthusiast oriented 990FX chipset support supports Quad-SLI and Crossfire, on-board control switches, debug and status LED, Eight SATA plus two eSATA both powered, USB 3.0, IEEE-1394 and heat-pipe cooling for the VRM.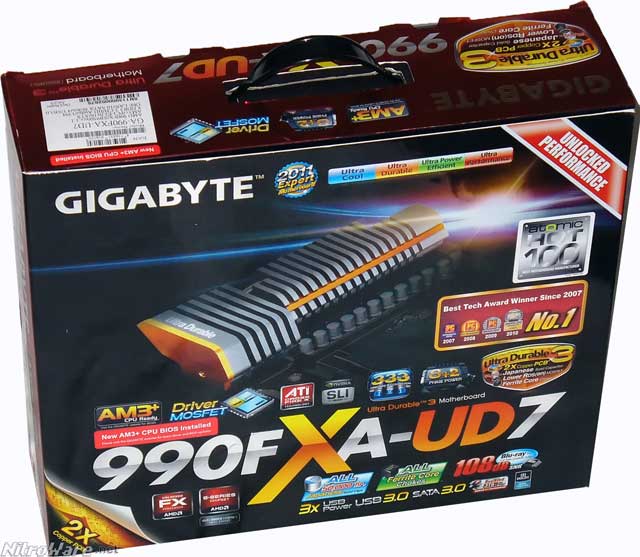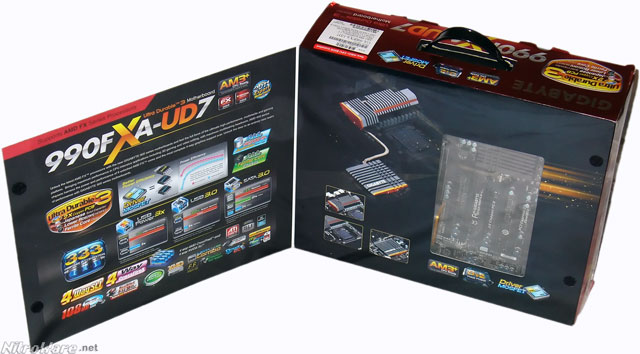 Unlike the ASUS board, Gigabyte's flagship is finished in a matt black with gold accents, a classy livery but often hard to identify particular ports.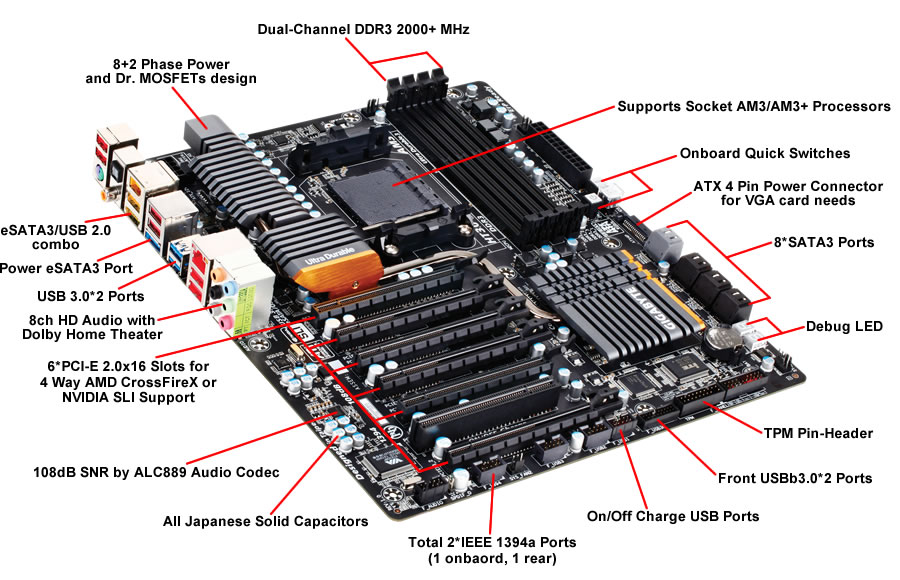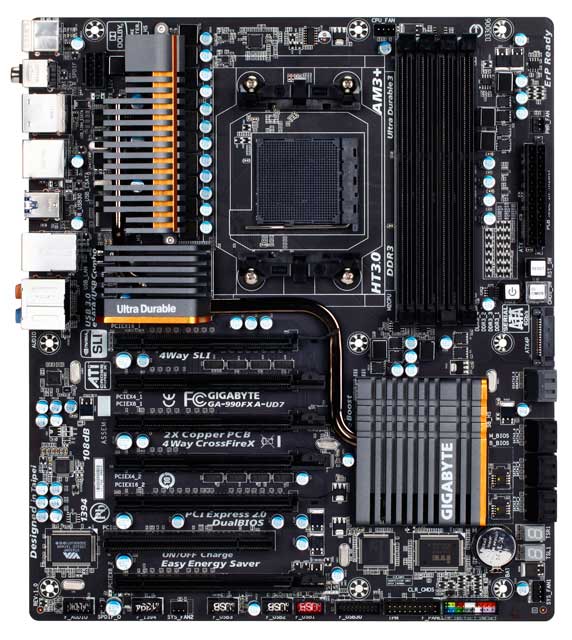 AMD 9-Series Chipset Product Models
| Motherboard | PCIe Config | PCIe GEN | SATA 6G | USB 2.0 | USB 3.0 | RAID | Socket |
| --- | --- | --- | --- | --- | --- | --- | --- |
| 990FX + SB950 | 2x16 or 4x8 | 2 | 6 | 12 | External | 0,1,5,10 | AM3+ |
| 990X + SB950 | 2x8 | 2 | 6 | 12 | External | 0,1,5,10 | AM3+ |
| 970 + SB950 | 1x16 | 2 | 6 | 12 | External | 0,1,5,10 | AM3+ |
Source: AMD
Memory
For this review which is performance oriented we fitted Kingston's flagship HyperX Genesis DDR3-2133 4GB memory kit. We wanted speed not capacity for this review. This is Kingston's standard profile memory and not the oversized T1 modules.
AMD platforms do not like 2133 speed very much due limitations of multipliers and memory controller so we ran this memory at 1866 speed using two profiles. The memory has built in XMP Profile 2 marked 'Extreme –Aggressive' as well as the BIOS's own DDR3-1866 profile, which is less aggressive than the memories profile.
Although compatible with AMD, XMP memory from any vendor is primarily intended for Intel and setup for Intel and we found using the BIOS profile for DDR3-1866 which sets up 9-11-9 latency timings was more stable under very memory intensive workloads than the memories own 1866 profile of 9-9-9. Whenever had to do this on an Intel system and could run the ram at full speed on Intel 2nd gen Core 'Sandy Bridge' systems.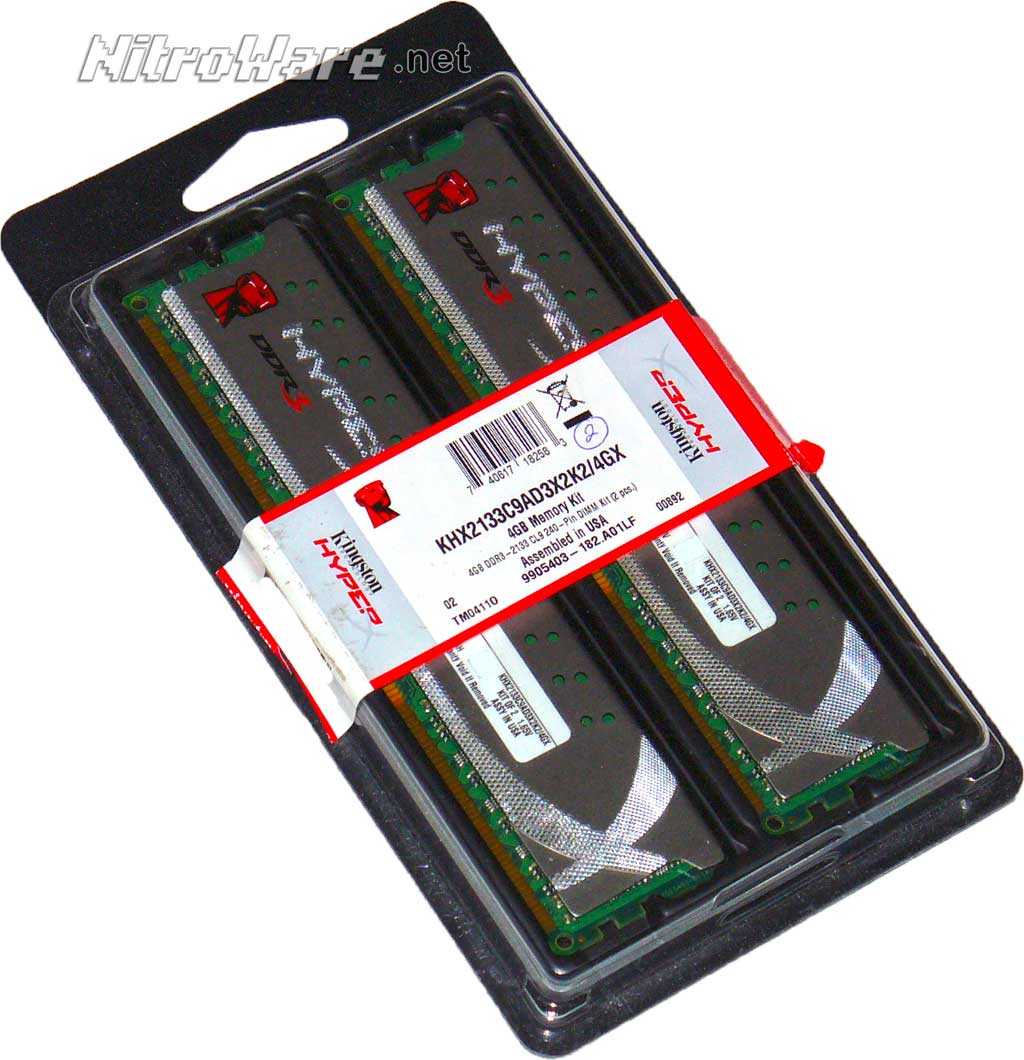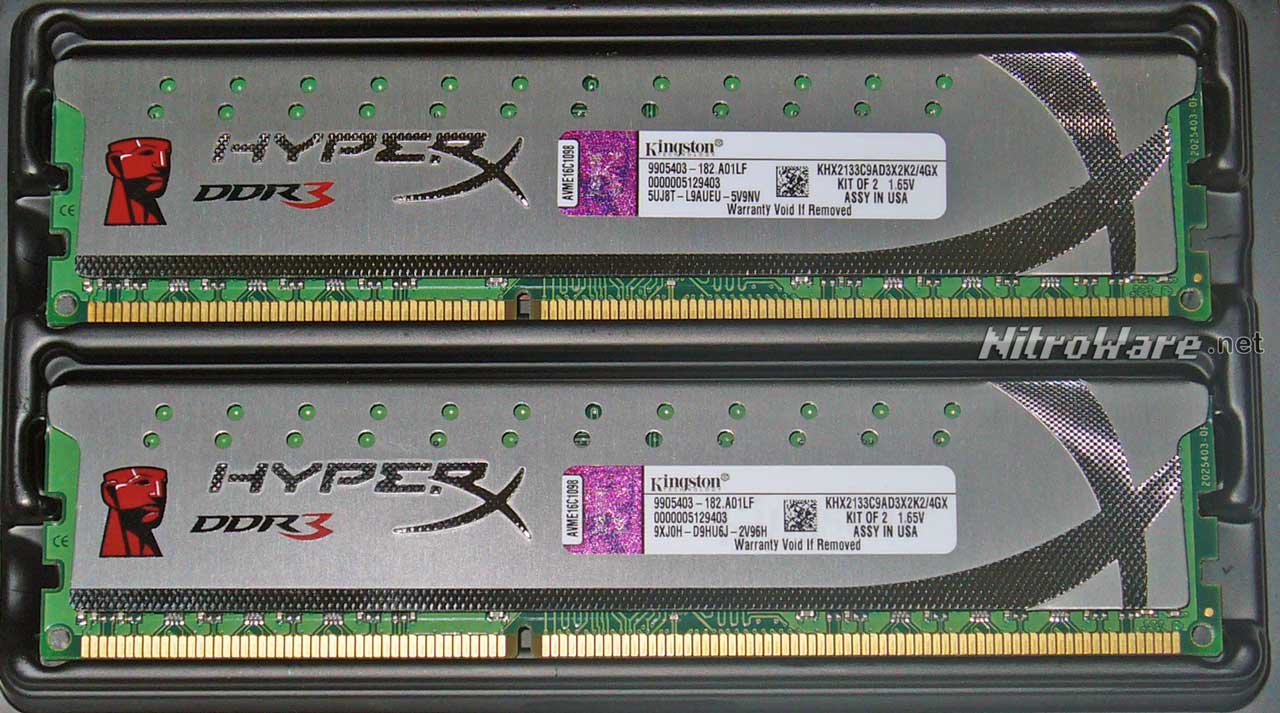 Chassis
We changed a number of other components. Since we are testing the HD7950 graphics card we put the AMD A6 APU and Gigabyte A75M-UD2H motherboard in an appropriate chassis from Coolermaster, their CM Storm which is a budget model designed for gamers. The HD7950 miraculously fit the case without having to remove the drive bay cage. We could also use the USB 3.0 ports as well. A 'bonus' feature of this chassis is support for liquid cooling radiators both in the back wall and the top with provision for a twin fan radiator in the top of the case.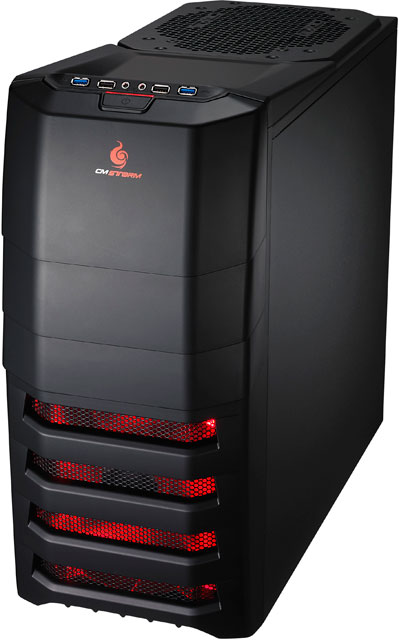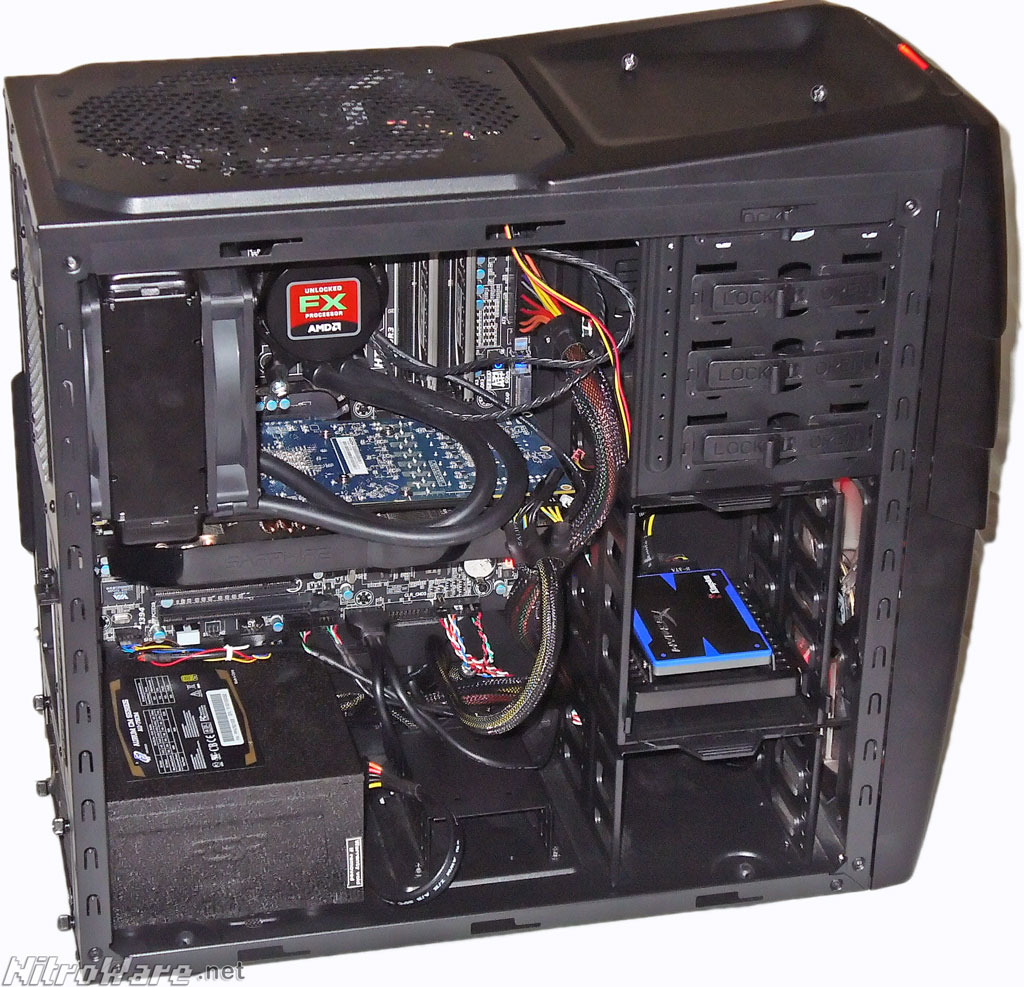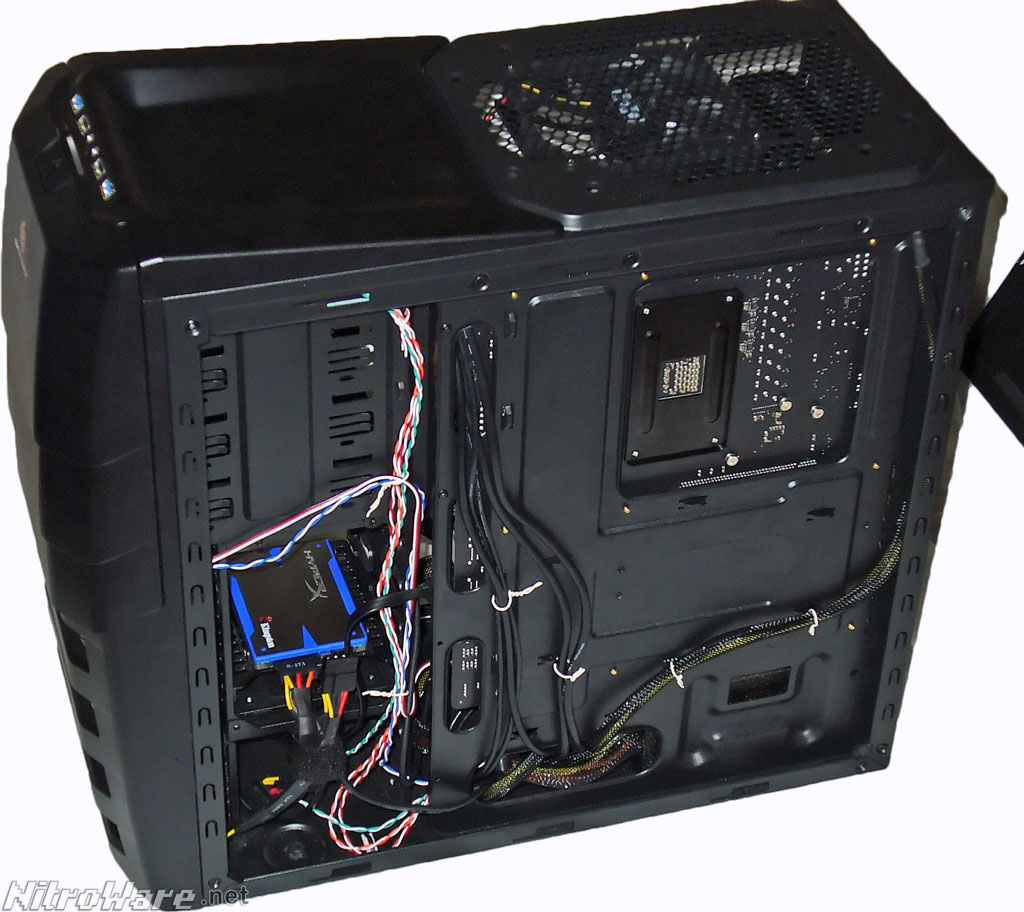 Power
To power the system we used FSP's AU-750M 'Aurum Series' 80GOLD power supply which will drive any two current flagship graphics cards at high efficiency. This new PSU is aimed at the enthusiast market and is triple certified; Intel validated/certified for 'Sandy Bridge', AMD Crossfire and NVIDIA SLI. The flat modular cabling on this power supply made it tricky to write up the system in a permanent manner as there are only four modular cables branches to the power supply like older Antec Smart power supplies. For the purposes of connecting two large Graphics cards with 80+ GOLD efficiency at a low price, this is a good buy coming out significantly cheaper than other Gold rated Power supplies. Two 8pin EPS power connectors are available for those who have an enthusiast motherboard that can take two plugs. This feature is not available on other power supplies at similar price points, less than A$ 150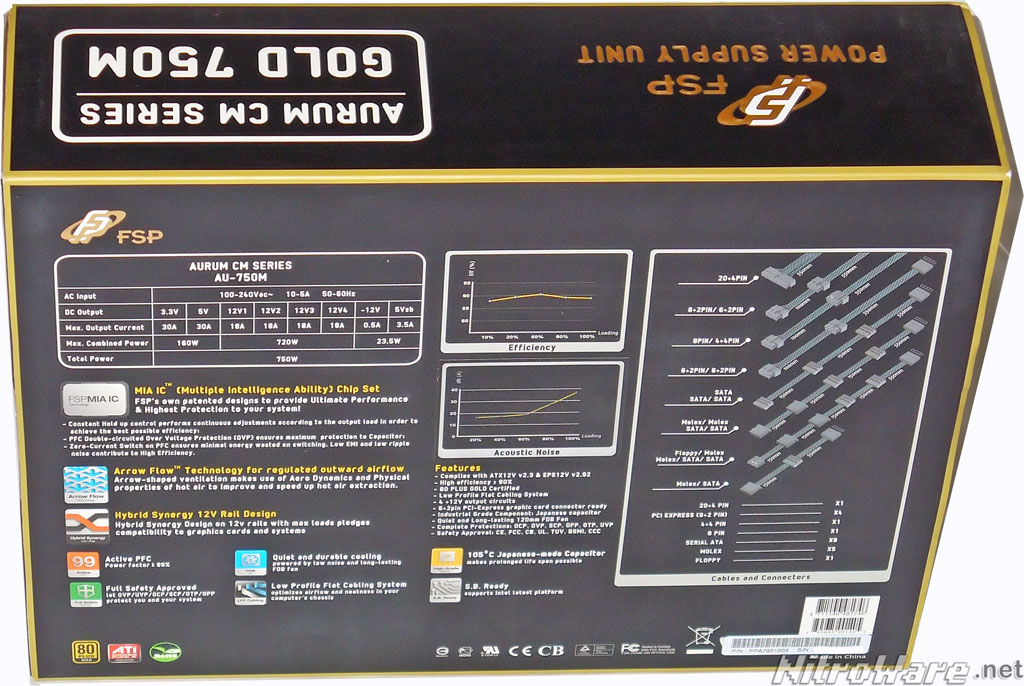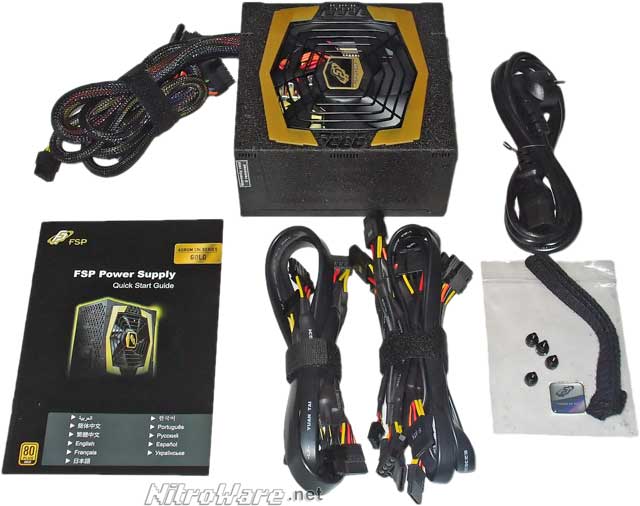 Cooling
APU FM1 platform: cooling we used Arctic Cooling's Freezer 7 Pro v2 air cooler for testing convenience which to be honest is overkill for the AMD APU as it is designed for 130W TDP CPUs.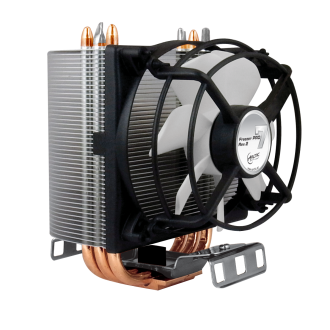 FX AM3 platform: we used the AMD FX liquid cooler, which is intended to be bundled with certain versions of AMD's flagship FX-8150 CPU. This made for AMD version of Asetek's dual fan 120MM liquid cooler features a variable colour LED in the pump cap and fan control/monitoring via USB.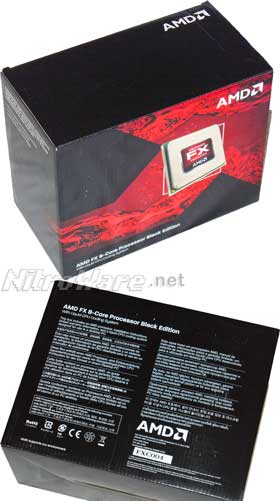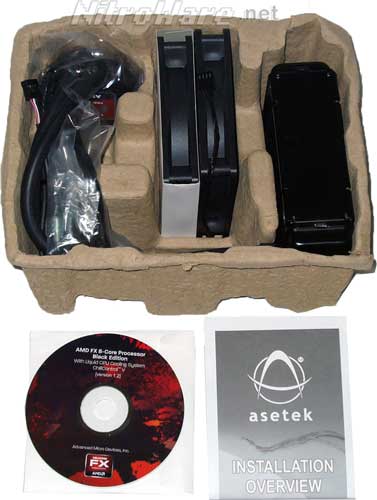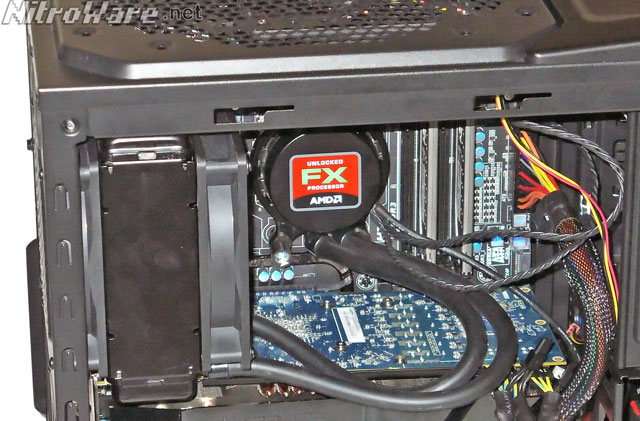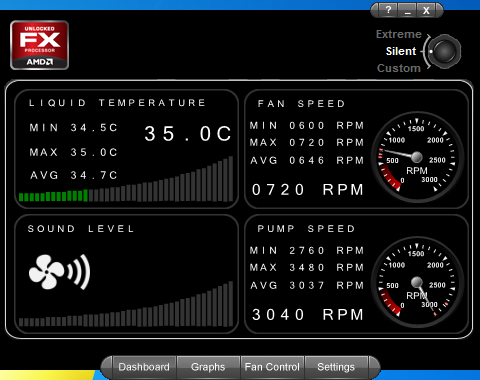 Storage
For storage again went with the performance motif by using Kingston's HyperX SSD 120GB instead of a mechanical hard disk. 120GB is just large enough for a complement of games
All our systems would boot to desktop using this SSD within ~15 seconds. Connecting an external HDD will slow this down significantly.
We experienced no stability issues with the HyperX drive combined with any of the three new motherboards we tested. The SSD was running the latest version 332 firmware that corrects some Blue screen issues with the Sandforce SF-2281 Controller chip.