Page 20 of 20
Verdict
Users of Ivy Bridge 3rd gen systems, especially the K parts such as 3770K will not benefit from upgrading. The upgrade path here is to see where Haswell for Server/Workstation platforms ends up, the replacement for the Intel Socket 2011/X79 Chipset platform.
What Haswell for Desktop is, is a decent upgrade for owners of 2nd gen i7-2600K (which at a base speed of 3.4GHz versus 3.7GHz for 3770K/4770K does show a detriment to
Yes the 2600K can be overclocked well, but not all users do and this is not the point we are trying to make in this review. We are comparing the products demonstrated within official specifications. Intel's guidelines state vendors can run the 3770K and 4770K at a maximum of 3.7GHz for all core turbo despite these parts being advertised as 3.5GHz.
It is even a better upgrade for those still on 1st Gen Core "Nehalem' and "Lynnfield' who have been waiting to see how Haswell turns out, especially with regards to the rumoured bugs in the Z87 chipset.
During our brief initial testing we did not experience any data loss issues with USB 3.0. Intel has advised that on its own branded board, disabling power saving for the on-board USB 3 Hubs resolves the USB3 Sleep/Wake issue. Other motherboards are also shipping with Hub chips to expand the number of USB 3 ports and this fix will also apply to those. Boards, including Intel's own ship with the lower power saving states disabled to improve compatibility.
Temperatures were typical of a processor in this clock speed and TDP class
Availability
4th Gen Build Parts
Week 2, June 2013
staticice.com.au(AUD)
newegg.com(USD)
scan.co.uk(GBP)
geizhals.at(EUR)
Intel 4th Gen Core i7-4770K CPU*
380
349
270
295
Intel DZ87KLT-75K
Desktop Board
295
286
N/A
224
Corsair Vengeance C70
Black Mid Tower Case
148
119
109
110
Corsair Vengeance 16GB DDR3-2400 Memory Kit
CMZ16GX3M4A2400C10
193
189
150
160
FSP AU-750M 80GOLD 750W PSU
135
119
N/A
110
*i7-4770K CPU in US,UK and AU market is bundled with a Codemasters Grid 2 game code and or T-Shirt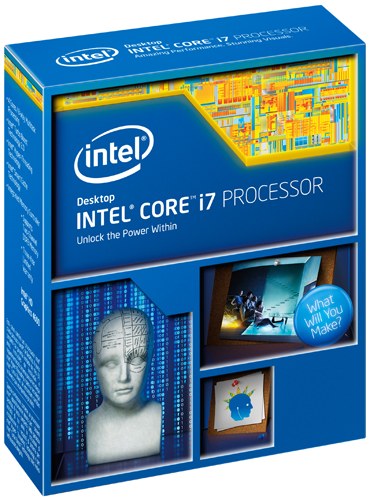 Pros
Haswell 4th gen processor sips power under all power states, including load
Depending on the application, approx 15% performance increase
Improved QuickSync Video Encoder focuses on quality
Improved overclocking controls for enthusiasts
Impressive integrated graphics capability
Z87 chipset now supports 6x SATA 6Gbps ports and 6x USB 3
Intel Z87 Desktop board equipped with 8 USB 3 ports, although powered by USB hubs
Cons
CPU Requires new motherboard due to new socket
Performance only one notch above previous generation, no compelling reason to upgrade a 2012 specification desktop.
Apart from Quick Sync or extra desktop displays, integrated graphics is of little to no relevance to the Desktop Power User/Enthusiast segment
Z87 chipset USB 3 issue with not fully resolved
Add-in Graphics and CPU Turbo Speed of pre-production Intel Z87 Desktop Board sub-par
No Level 4 cache on the i7 4770K processor, only on i7-4770R Processor for All-in-One Systems or i7 HQ mobile notebook processors, or any with Iris Pro 5200 (GT3e) graphics
No Transactional Memory Instructions (TSX) on i7-4770K or enthusiast parts, business products only
New instructions in the Haswell Micro-architecture require suitable software.
Review kit bug where four RAM modules of DDR3-2400 or above would cause CPU to run 100MHz slower.
From data provided by Intel and hints from professional overclockers and the hardware industry, Haswell is a good overclocker especially due to its low voltages and ring bus design. However due to extremely limited time with Haswell review kit we were unable to try out overclocking for ourselves.
Intel has many interesting technologies in its war chest however they choose to only implement these onto specific segments. A storm is brewing on the horizon, named "HSA" or Heterogeneous Systems Architecture. An early version of this CPU design technology is used in the new Sony PlayStation 4 and Microsoft XBOX ONE, both powered by AMD.
Intel's Iris Pro and their new power centric thinking are the first signs of an even more forward thinking company. Intel focuses on innovating to maintain its market leadership rather than give to change. The juggernaut is slow to change its thinking compared to more nimble companies such as AMD or ARM. When they do change thinking the quality of their products extinguishes any competition. Intel currently maintains an 80% market share in PCs and with its new graphics; its graphics share may increase.
2008's 'Nehalem' had a massive impact on the hardware industry as it changed almost everything Sandy Bridge did too with its efficiency. Many were hoping to this impact that with Haswell however we may have to wait till the next tock in Intel's roadmap cadence to see that.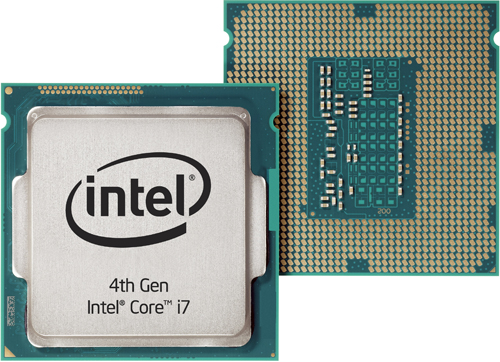 For the quad core, $350 mainstream performance/enthusiast segment, i7-4770K is now king of the road and its graphics performance will linger in its smoke trails. It is an impressive platform, however it has somewhat inherited this title rather than earning it outright. Despite Haswell, the i7-3770K will remain a legendary processor for years for 'free' performance the processor provides.
In the next part of our Haswell review series we will look at 4770K overclocking and a overall view of Integrated Graphics performance with three key titles, Battlefield 3, Bioshock Infinite and Dirt3. At 4.6GHz stable overclock we did encouter Haswell's now infamous thermal load when overclocked that many hardware enthusiasts and review sites are buzzing with, however we delibertly used a weak cooler for these tests.
Disclosure
FSP products provided by FSP Taiwan. Corsair products in this review provided by Corsair Memory and Altech Computers.