It's all about the private cloud...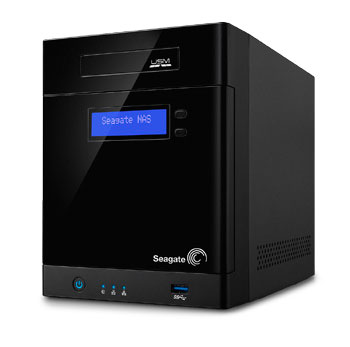 Seagate is relatively unknown for Network Attached Storage and have tried to add their own twist via unique features for their consumer and business oriented models. However, like competing devices, NAS are heavily reliant on hardware specifications to perform as advertised. We review Seagate's 16 TB model for Business and explain why processing power and fast interfaces like USB 3.0 matter for a storage device
Overview
Originally launched in early 2013 as an update to their similar 'Blackarmor' line of NAS ( typically long-life cycle devices) Seagate's business storage line of 1,2 and 4 Bay Devices are their second attempt to enter the branded storage market along the lines of what Apple, Cisco and Western Digital have done in previous years.
Seagate claim this unit is for Business with up to 50 employees or prosumers who need a 'business grade' central storage,backup and media streaming solution for Home, Small office with remote access.
Seagate makes some basic claim on the box (and in the marketing material) on what the device will do :
Create your own private cloud - Stay connected to your files from anywhere in the world and create a shared space for collaboration

PC and MAC Computer Backup - Business Grade Backup software for full system, automatic backup and restore for PCs Time machine for MAC

Easy Off-site backup without the tapes - The integrated USM (Universal Storage Module) slot allows you to transfer files at blazing speeds to and from a USM drive

Government Grade Data Security - Hardware encryption protects files stored on the NAS without slowing down your business
Does Private Cloud work ? - Yes, via the Global access feature which uses the "Tappin" brand cloud service to access the drive as well as iOS and Android mobile apps.
Does Business Grade Backup work? - Partially, the 'Business Grade' bundled Acronis backup software is outdated and does not support GPT Partitions or Windows 8
Does Easy Off-site backup work? - Partially, the USM(2.5" SATA) slot provides an easy interface however it is extremely slow to the point of where one can say it does not work. THhs issue is acknowledge by Seagate in their online support documentation
Does Government Grade Security work ? - Electronic Data security, Yes. the chipset implements hardware encryption and supports 'smartcard' like encryption keys on a USB drive. Resetting the NAS will not grant access to any encrypted or authenticated data. Physical security? No. The drive locks and their keys are cheap and easily breakable. 'Without Slowdowns?' , no, there are bottlenecks within the system that restrict performance.
Not off to a good start so far...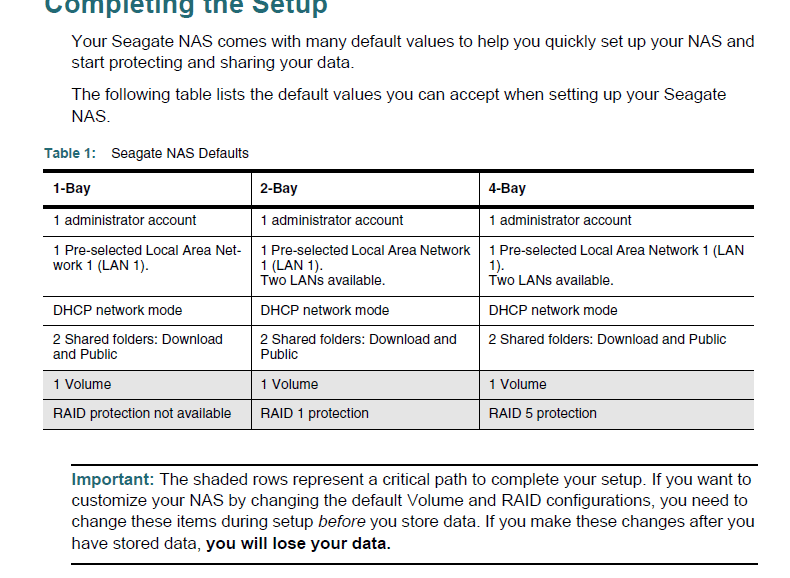 Backing up your DATA and different types of RAID
As a consultant, I have constantly seen small Australian businesses without backups, let alone off-site backup whatsoever. Reliance on the Desktop/laptop computer itself, luck, god or chance.
When equipment fails or needs servicing then only backup comes to mind.
There is no excuse to no backup, even if only once a quarter or year.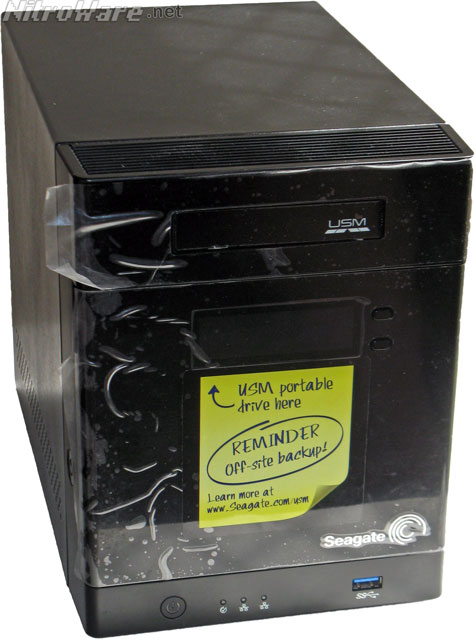 The product packaging is all 'business' keeping any unnecessarily graphical marketing to a minimum and only stating basic features (as earlier stated) and specifications. Packaging is not wasted.
It is easy to configure Windows backup , Windows 8 File History or Apple Time Machine to perform a scheduled backup to USB or Network drives. Most branded drives will bundle a backup solution from a number of vendors with optional 'cloud' support for off-site backups.
However, this approach is not practical to backup entire disks or multiple terabytes 'to the cloud' at current broadband speeds and cloud storage costs especially in Australia.
Managing your off-site backup is not hard at all. I recommend using Two disk drives as backup drives, rotated (swapped) on a weekly or regular basis, Microsoft also recommends this to IT Administrators. One drive should be stored off-site from the system being backed up.
Some backup software such as Windows Backup in Windows Server 2008 will perform a regular full backup every few weeks regardless of the daily backup, so that if a drive is lost or data is corrupted, there is a very recent full set of data.
For this Seagate NAS, the inclusion of a USM drive bay and USB 3.0 is for encouraging off-site backup incase the NAS is lost. For the smaller sizes, using a USM 2.5" Drive up to 2TB can be practical but for 16TB it is not very practical, but still doable. For this, a NAS to NAS backup feature is included to take care of the larger capacity array.
Off-Site backup and redundant disks are not the same thing. Off-site backup protects your data from total loss, Redundant disks protect your data from a chance failure of a disk drive, it is not a foolproof data protection mechanism. The higher he fault tolerance, the more resilient a drive array is from data loss.
However this does not prevent the array from being zapped by data corruption or physical failure such as short circuit or faults, hence the off-site backup.
Business NAS ships in RAID-5 by default. Out of the box you will NOT have 16TB space.
RAID Mode
Volume Type
Max Usable Space
4x 4TB disks
Read Speed
Write Speed
Fault Tolerance
JBOD
Spanned
16 TB
1x
1x
None
RAID 0
Stripe Set
16 TB
4x
4x
None
RAID 1
Mirror
4 TB
4x
1x
3 disks
RAID 5
Stripe set with parity
12 TB
3x
Hardware
dependant
1 disk
RAID 10
Mirror of stripe sets
8 TB
4x
2x
1 disk
For simplicity, we have ignored any array overheads, reserved space and unit conversions, for example the 16TB Array is 15TB, 8TB array 7.3TB and the 4TB array is 3.7TB
RAID 5 offers a balance between optimal space, speed and Fault Tolerance.
Bundle
Components
The product packaging is all 'business' keeping any unnecessarily graphical marketing to a minimum and only stating basic features (as earlier stated) and specifications. Packaging is not wasted.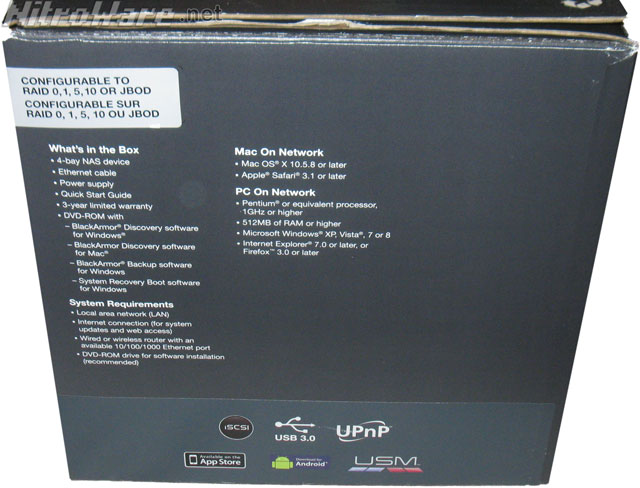 Since we have a media review unit, We are missing some items such as documentation and software, otherwise retail units should be unchanged.
If purchased, the HDDs are preloaded and pre-formatted to RAID 5 The Ethernet cable is black, unbranded and too short for a 'business' device
3 Year warranty is acceptable for this class of device but 5 would be even better.
We strongly recommend a Gigabit network for this device, 100 Megabit is too slow.
Support for Windows 8 is on the box but not the case.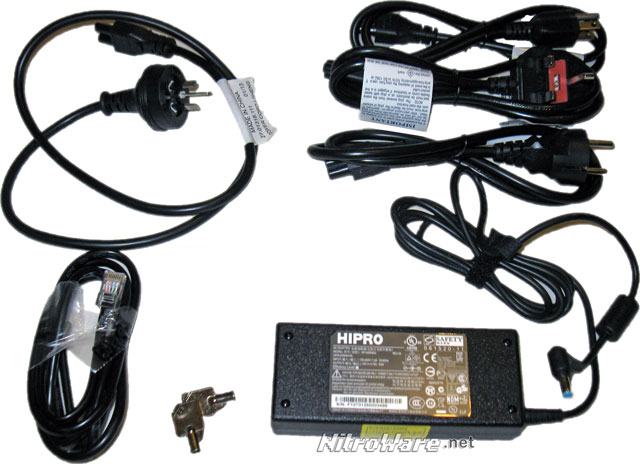 There are merits for and against External Power Supplies, however Seagate says this is a 'feature' as failed PSU can easily be replaced, the entire NAS is smaller/lighter and thermals are improved.
Since it is a generic supply this is acceptable.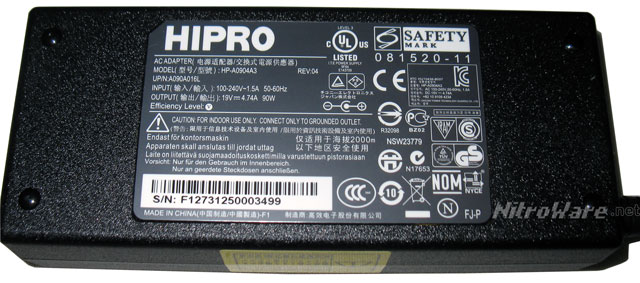 Disk Drives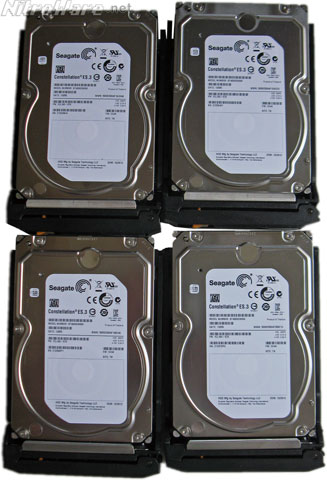 As a certain AU tech blogger offen says, there is a 'trap for young players' if we check the model number and firmware code: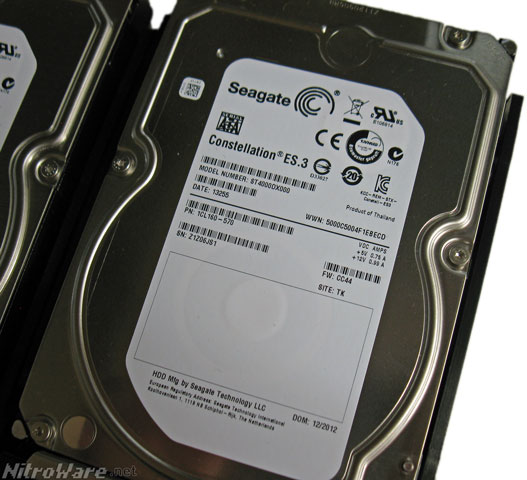 This is not a labelling mistake. The firmware is from the XT series http://forum.hddguru.com/viewtopic.php?f=1&t=27261 and the drive is detected as one. The XT drives themselves are long discontinued and the genuine Constellation drives have a larger buffer and 'enterprise features' in hardware/firmware.
http://www.storagereview.com/seagate_4tb_barracuda_xt_first_thoughts_review
Since Seagate does not currently sell a 4 TB 7200 RPM drive, did not have their 'NAS' drive series in market at time of NAS launch,to differentiate warranty between different products and to impress end-user and media, re badging made sense at the time.
Despite age, I don't have a problem with the old XT drives being bundled, but badging them as Constellation which really have a different model number and feature set is misleading especially at the A$1600+ p premium the 16 TB unit sells for.
See our pricing chapter to see the large difference in price between consumer, storage and enterprise class drives.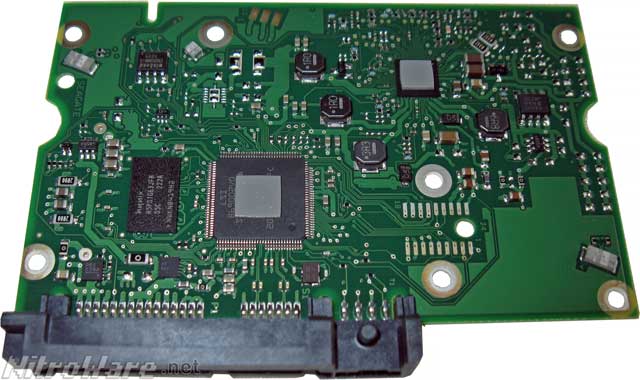 External Design and Features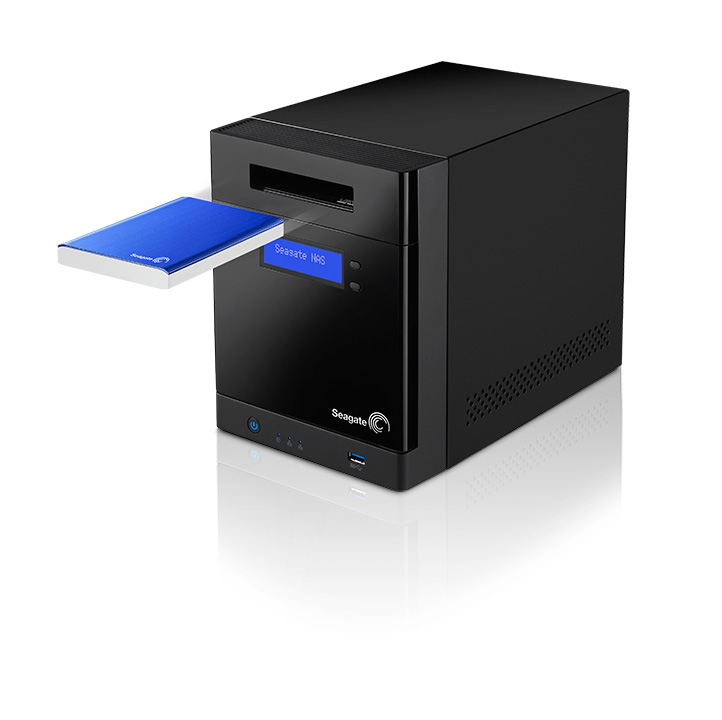 The rendered marketing image offers a slightly misleading impression of the product, specifically the LCD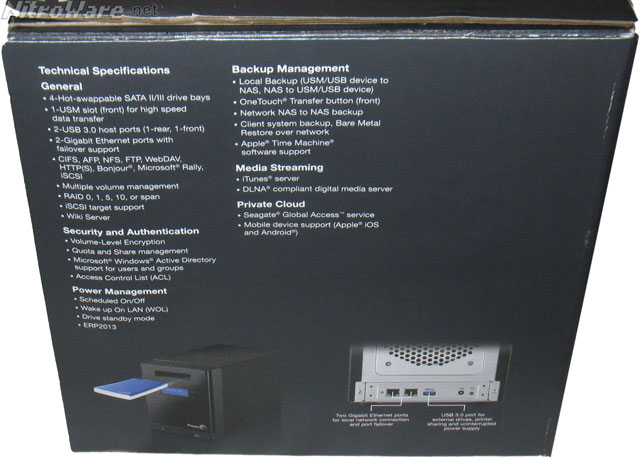 LCD
The LCD was a big 'bug bear' in our testing. The old Blackarmour NAS had a top mounted, angled green backlit LCD. The marketing for this NAS shows a flush bright LCD, but the actual LCD is almost unreadable at night or at angles. Also obscured by the USM bay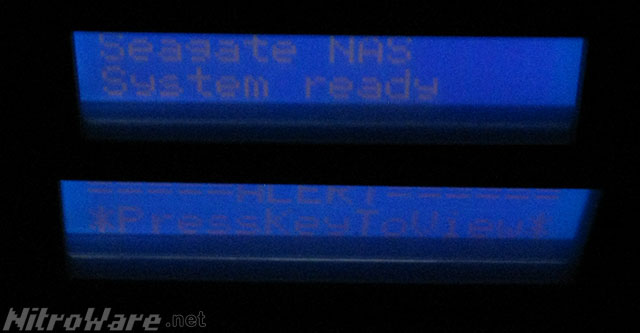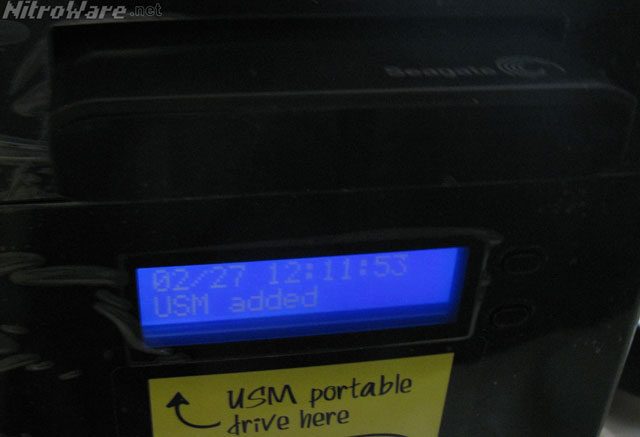 seagate_nas_lcd_usm_large2.jpg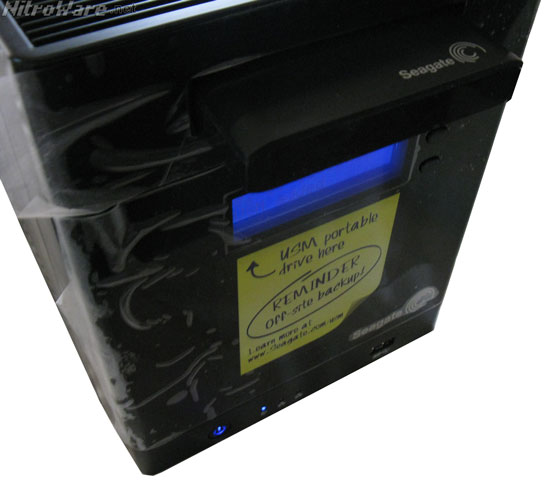 seagate_nas_lcd_usm_large.jpg
Better front controls for ease of use would have been appreciated, the status display is Read Only.
Physical Security
Logical and electronic protection of data access is only half of the story of data security. Physical access to the storage medium must be controlled and enforced.
Three physical locks are provided in addition to the NAS's own data encryption.
First is to physically tether the unit via Kensington lock slot on the solid rear metal chassis panel
Second is Chassis Tamper protection, to prevent wires being disconnected, CMOS battery removed (which will default the settings and allow a security breech) or damage. A padlock loop is integral to the chassis and prevents the lid being removed, however this could be broken if someone really wanted.
Third is Drive Tamper protection, to prevent drives being accidental or malicious removed from the NAS. A cheap 'PC' style key and a lock with a plastic latch is provided here, again this could be broken with force or a Dremel tool. The keys are likely identical unit to unit.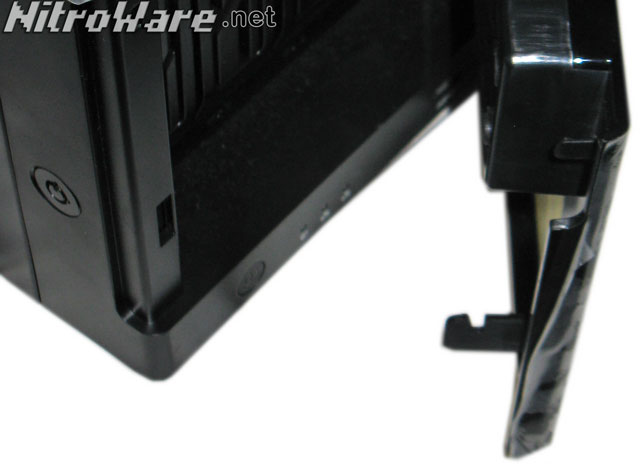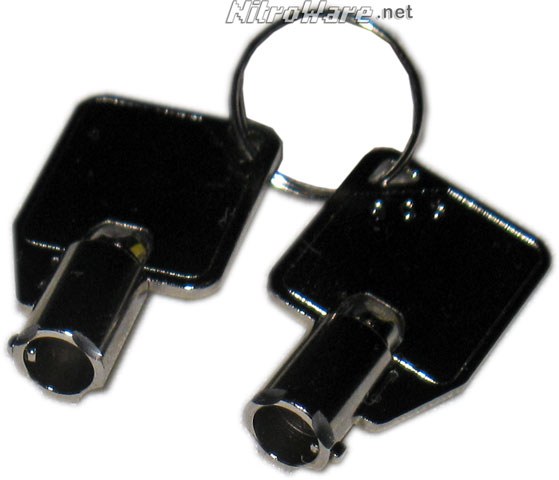 As far back as the late 90s, HP was supplied real cut keys and solid locks in their Business PCs, here it is simply a cost saving measure.
Chassis
Opening the chassis reveals excellent, solid build quality. all the parts and screw holes align perfectly unlike other devices. The cooling fan can also be easily changed without a full tear down.
Despite this, the NAS is not meant for end-user service or upgrades, however the design and construction make this a breeze for those who have PC building skills.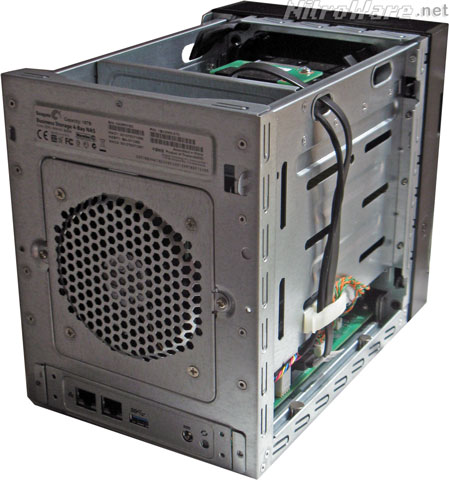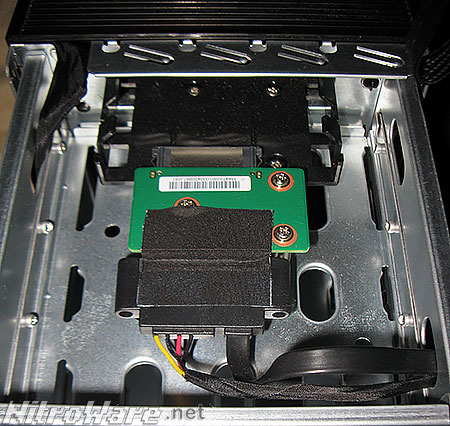 Alongside the rear ports, is a reset button.
There is no way to reset the device from within the web UI, you must use the rear reset button to clear the NAS NAME, DHCP Setting/Network mode and login password.
This does not clear user passwords, encryption,failed backups, backup logs or remote access login by design. Only the core system settings that are needed to get the NAS onto the network and for admin access
Think of the clearing BIOS settings for your PC, but not the Operating System Password
The data is sacrificial, especially if encryption has been enabled.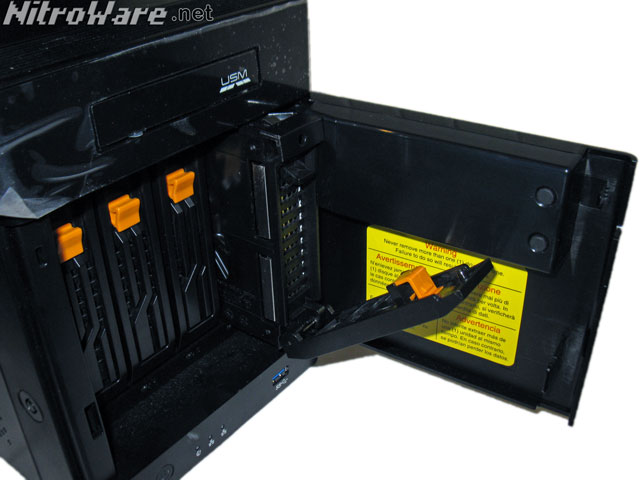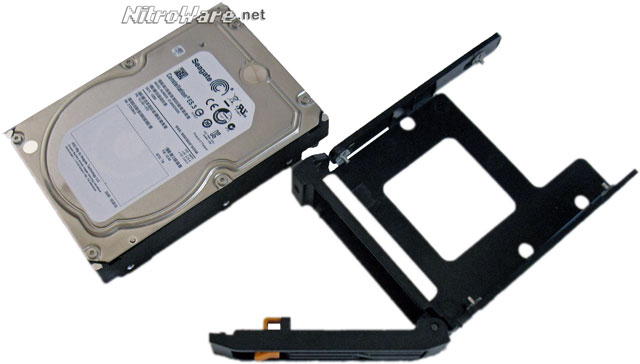 Internal design and features
The Internals are two parts, a mainboard and SATA riser for the drive bays. Once dissembled it is clear hat an ODM has designed and manufactured for Seagate
Th heart of the system is a Cavium CNS3420 SoC Processor , designed specifically for Networking Devices with full offloading and hardware support for network stack, IP/SSL Security, RAID and NAT.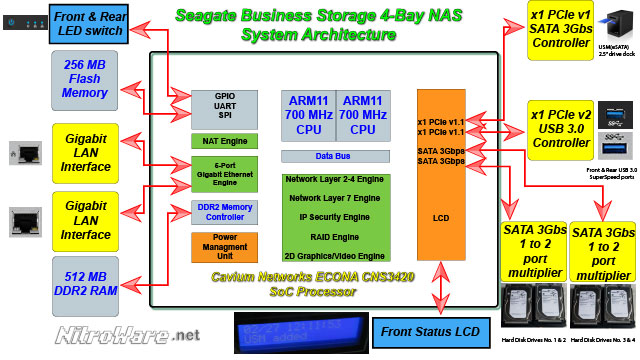 Despite using old ARM11 based CPU cores, Cavium claim their hardware engines allow for "Over 90% of a single ARM11 CPU core available as headroom, at peak performance" which is surprising given our testing.
The spec sheet is lengthy and not all features are implemented in the Seagate NAS
http://www.cavium.com/newsevents_Caviumnetworks_ECONA-CNS3XXX.html http://www.cavium.com/pdfFiles/CNS3XXX_PB_Rev0.1.pdf?
Although NAS being a target application, the chipset's ARM11 cores, 'slow' accelerators( 2Gbit/s for some) and only two PCIE lanes, two SATA 3Gbps ports, bottlenecks are apparent.
Both PCIE 1.1 lanes (2.5Ggbps) are used for external controllers to supplement the older chipset; for the eSATA USM dock (bottlenecked SATA-II 3Gbps, Silicon Image Sil3531 ) and for Two USB 3.0 ports (Bottlnecked 5Gbp/s, ASMedia ASM1042).
The two SATA 3Gbps ports in the Cavium chipset are split to Four ports using Silicon Image SiL3723 port muxes, further degrading bandwidth.
The chipset even has integral video codecs however we are unable to verify if these are used. PCB design, layout and component choice is excellent with brand name components and solid capacitors used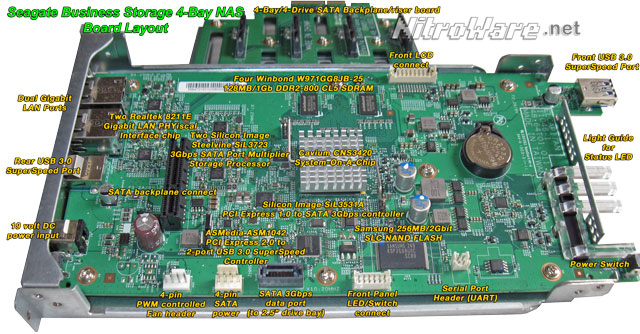 Bundled Software
Windows
Our review unit did not have the software DVD, containing admin Guide, IP address discovery utility for older Windows, Backup software for PC amounting 1.7GB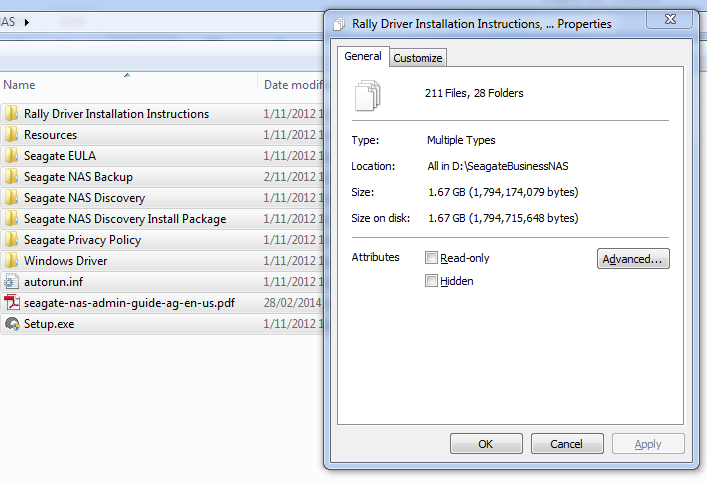 No sign of the "System Recovery Boot Software" which is used to restore a backup onto a 'bare metal' PC
Fortunately, the installers are downloadable from Seagate if you have patience for slow downloads

The problems did not end with the download speed, they only just begun...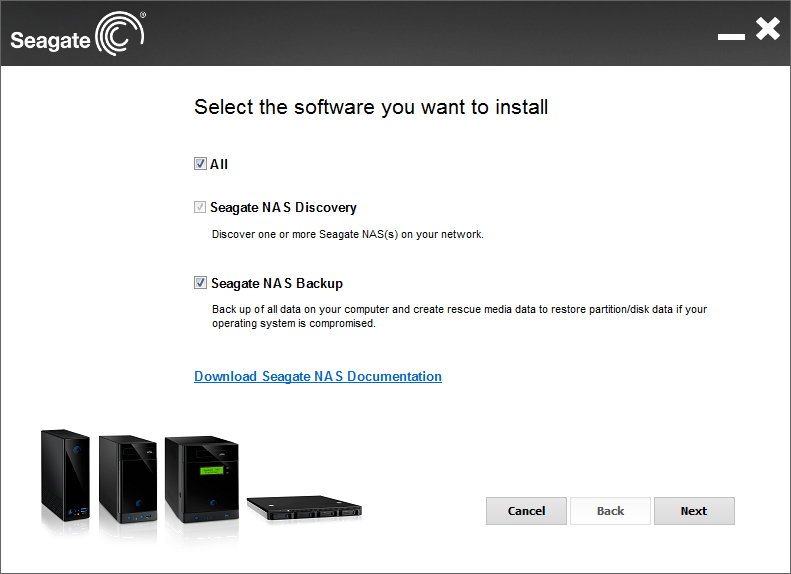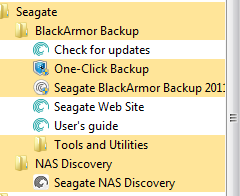 The Business NAS is a 2012 design launched in 2013, to replace almost identical Blackarmor NAS line
Due to the age the bundled backup software,named 'Seagate Blackarmor Backup 2011' is actually just a re-badged/OEM edition of Acronis TrueImage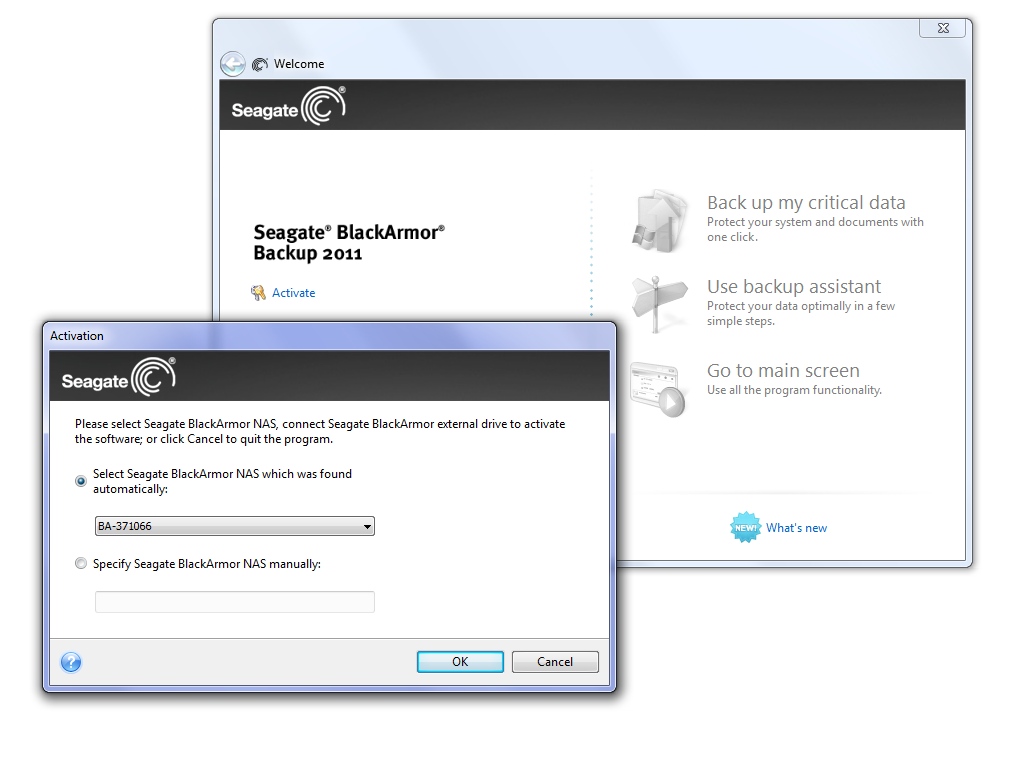 The main screen of Backup 2011 even has recognised some backup images on the local PC created by Windows Backup.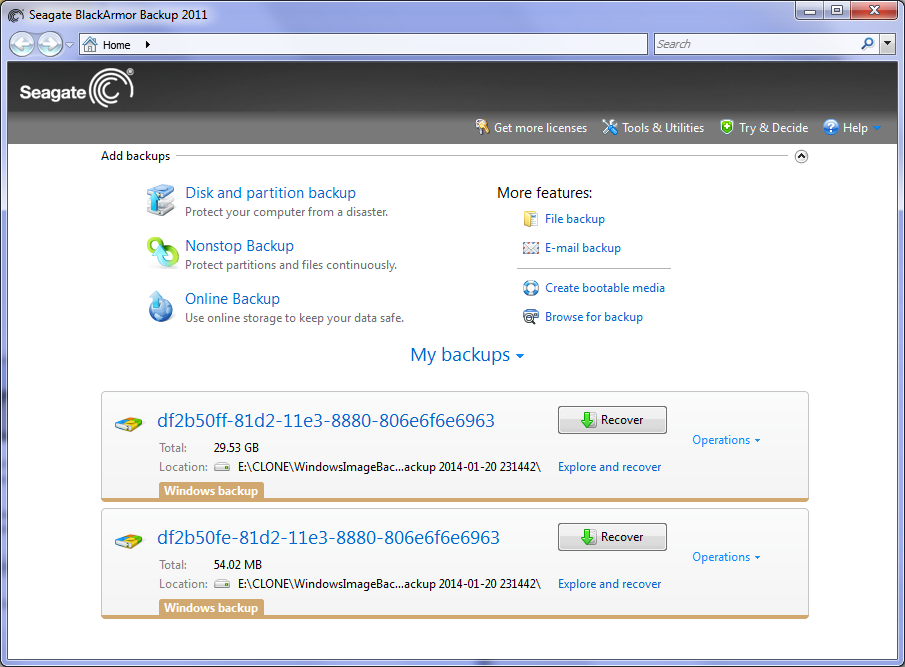 So far so good, until we try to make a backup.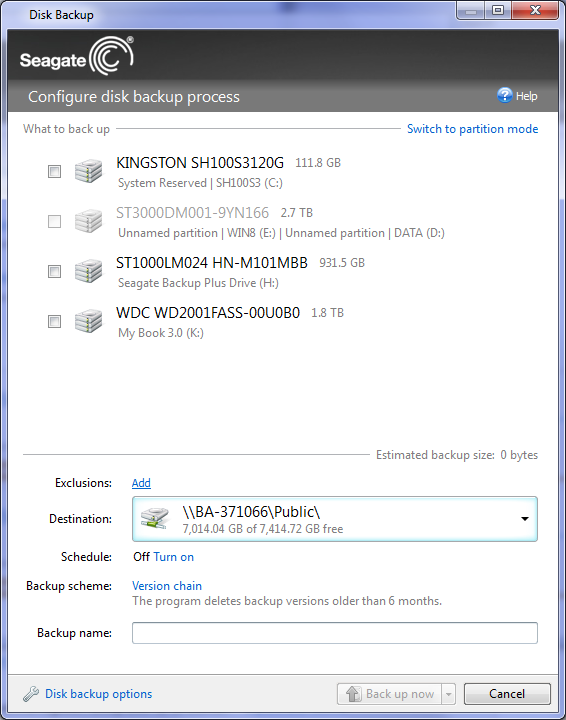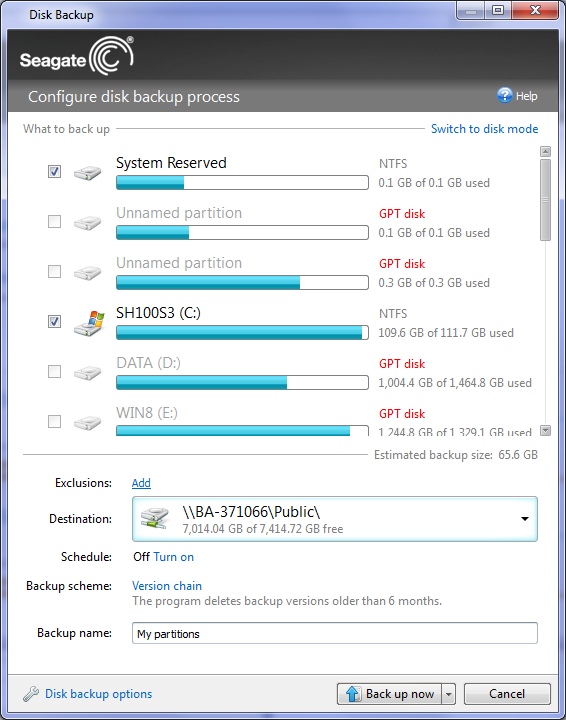 Not much point to a backup program which can't backup. We cant update the software as it is an OEM edition Either
The box says Windows 8 is supported, maybe that will fix the problem?
Nope, the Backup 2011 fails to install on Windows 8.1 !
Android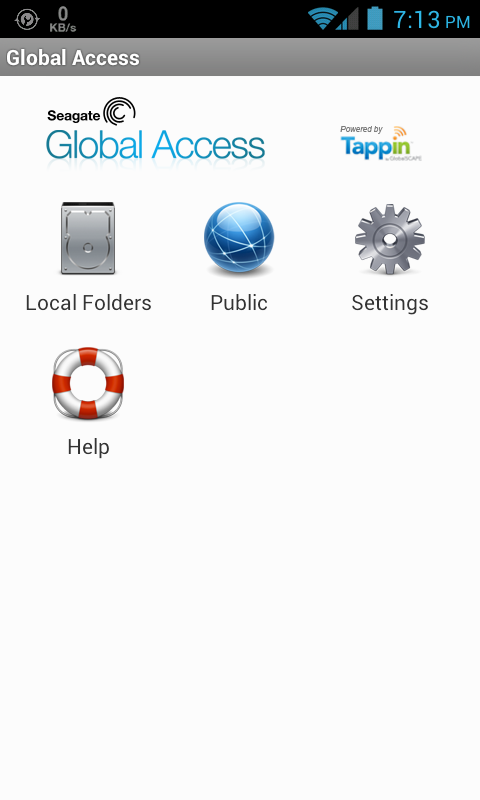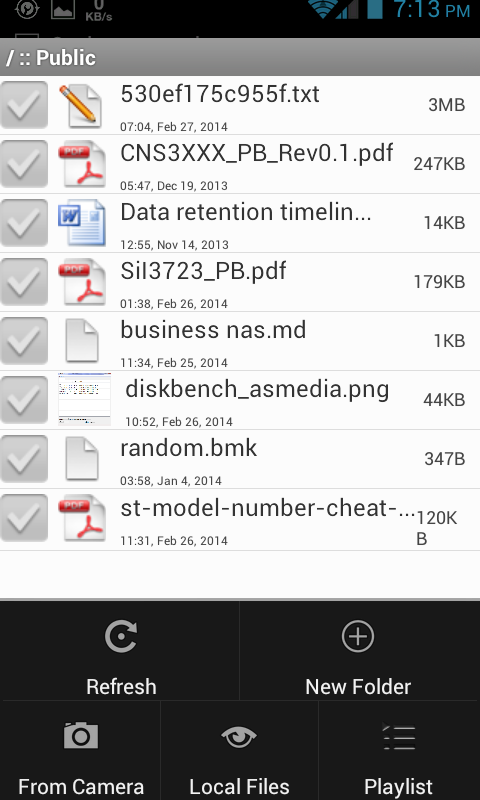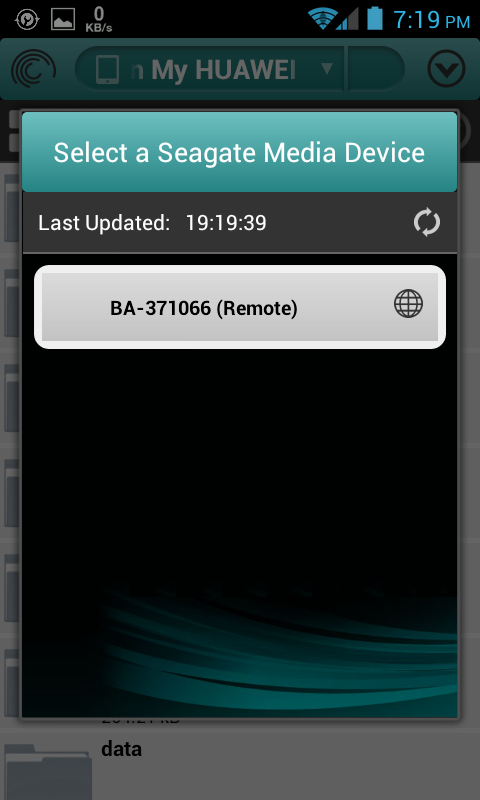 Web Interface
The software contained Embedded devices has two parts, the operating system that runs 'unknown' to the user and the user accessible interface, which can either be a display and hard keys, a desktop or mobile application or a Interface accessed through a web browser - a web UI.
A good kernel, daemons, device drivers and the web UI are all essential to making a highly usable, fast and secure. product.
Home
Dashboard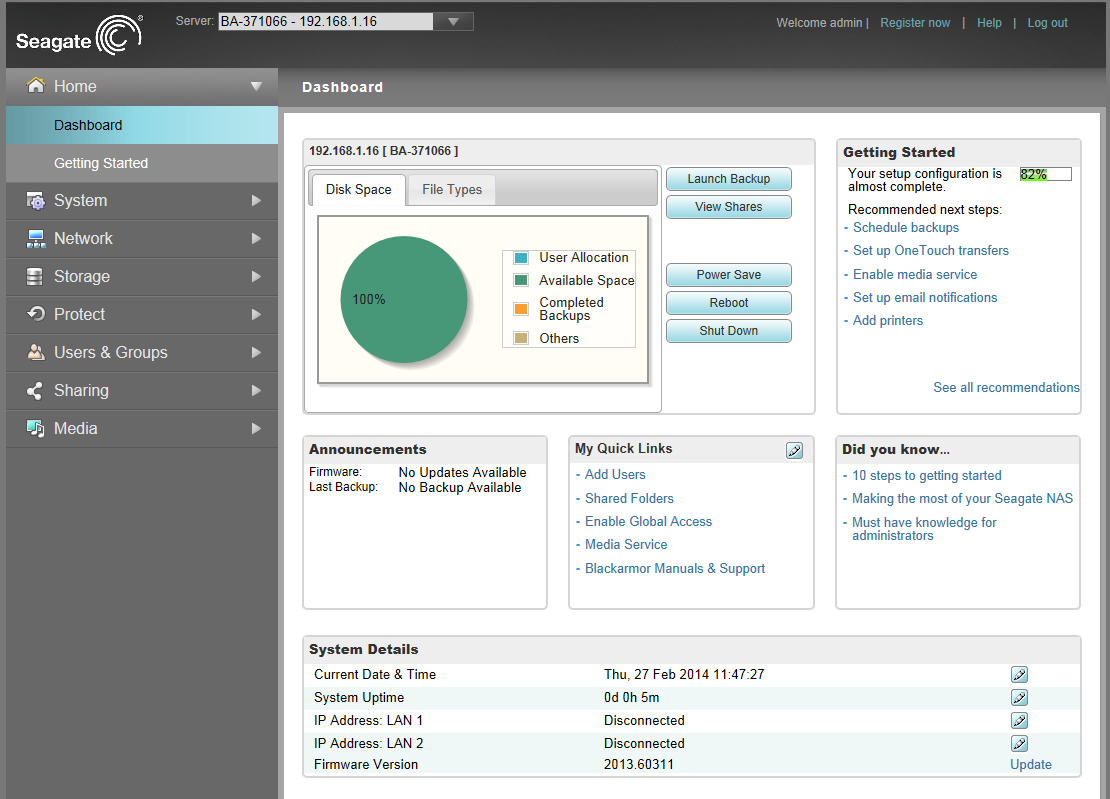 The dashboard presents critical information including a backup buton (to protect job manager), shortcuts to backup and reboot which are often not on the frontpage of other brands. i feels very dated and could do with a freshen up, some redundant info. Remnants to 'blackarmour' are still present.
Getting Started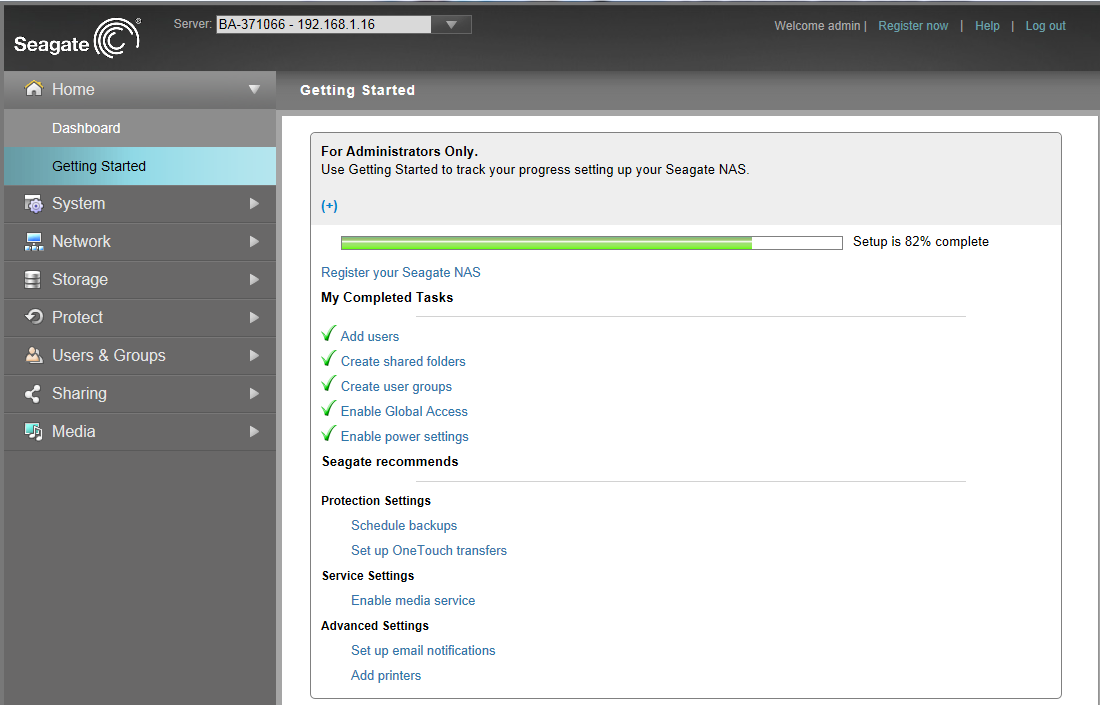 The getting started check-list is a great and essential feature to guide a apprehensive or uncomfortable user to properly setup all the features of their nas in a clear and concise way, especially shares and security.
System
System Status
Device Name (BA-0371066), Serial Number, Firmware Version, Date/Time, Uptime, Temperature (39.50c/103.10F)/LAN 1 IP Address (DISCONNECTED)/ LAN 2 IP ADDRESS (Disconnected) Volume Name Usage % Volume Name RAID Type
Shortcuts for each Item to configure, LAN IP is broken in the firmware status as it displays fine in the header of the webpage and the LCD display
General Setup
Definable device name, device description, Optional HTTPS and NTP time services is supported
Advanced Settings
Define a SSL Certificate and private key or auto-generate one. The Volume encryption key for the data can also be reset here
Drive Diagnostics
They have gone to town on the SMART testing and seem to have 'copied' the smart short test from their famous Seatools diagnostic Both RAW smart data and a basic summary with bad LBA blocks and drive life is presented.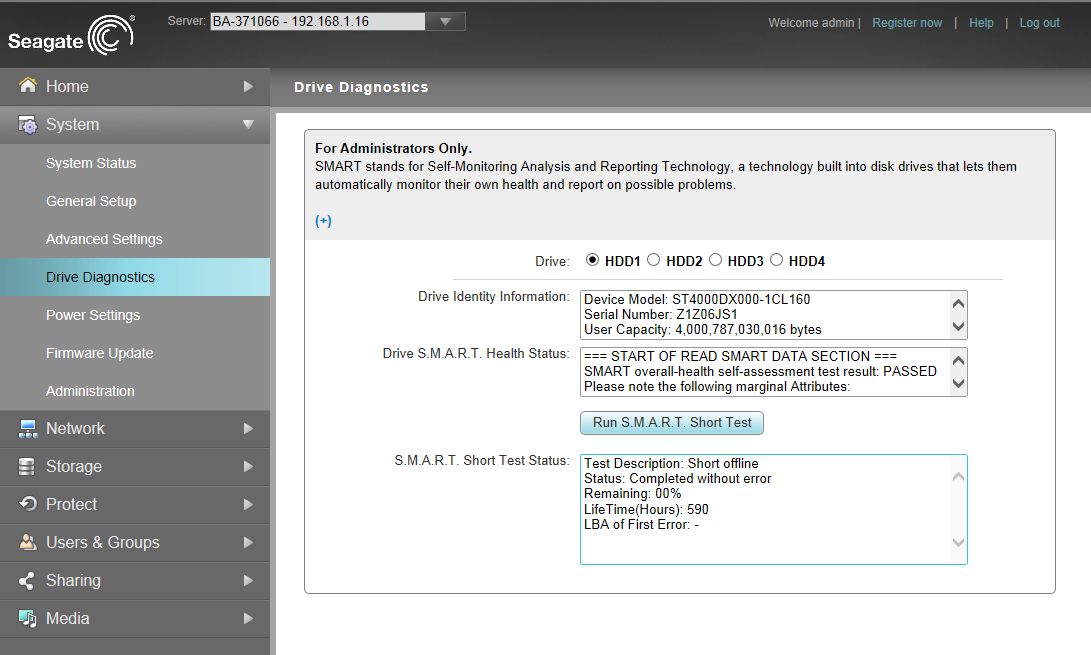 Power Settings
Connect a UPS and define a shutdown timeout.
Setup power management including suspend and uniquely, wake on lan. Wake on LAN is interesting
On/off HDD standby. In our experience this didn't seem to work as the drives were still idling after many hours of no use *Schedule on/off prolongs the life of your NAS and HDDs by allowing a definable power on and off time configurable per day, to turn the NAS off after hours.
Firmware Update
Nicely, the Business NAS supports FULLY AUTOMATIC firmware updates !
Definable by install time (midnight) ,never update or ask when available
Manual update of the firmware image and as MD5 check file to verify the firmware binary is possible
Some NAS don't allow for easy manual updates
2013.60311 firmware, there was no never version
Administration
Define old/new/confirm password
Multiple email recipients for system notifications
Enable/disable recycle bin for the nas , a useful unique feature which will have much utility in a business environment
CPU temp 62.75c, Board temp 39.75c and Fan Speed 1077RPM
Manual shutdown/reboot
Network
LAN / IP Address
Define Networking on LAN port 1, Port 2 or Aggregation. Only "Round Robin LAN" and "Failover" are supported. SLA is not specifically defined here but Intel diagnostics show otherwise
Static or DHCP Setup
IP/netmask/gateway/auto or manual DNS/MTU
No specific jumbo frames Is available, however to enable jumbo frames change the value in the MTU field
IP Filters
White/Blacklist filtering of IP address who can access the NAS
Web Services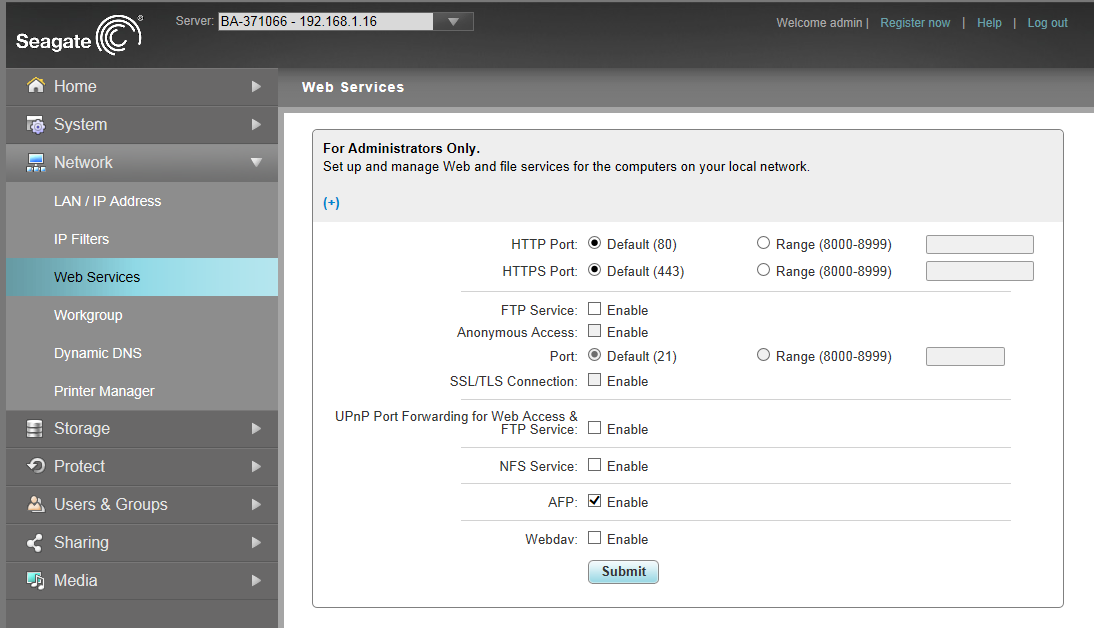 FTP AND anonymous access is off by default and SSL is supported for FTP
UPNP is disabled for the external web/FTP access by default
AFP is needed for Apple systems
Restriction of external port redirection to 8000-8999 may not suit some users but is sufficient
Workgroup
Select WORKGROUP or DOMAIN MEMBER for active directory
Dynamic DNS
Choose a preset dyndns service or a custom one with definable username and password
Printer Manager
Share a USB printer to your Network
Printer Model/State display
Job Status | Job ID, User, Size, State
Print spooler setting destination target
Storage
Disk Manager
Simply lists the ID, Volume, Size, Description(model number) and smart status of the installed HDDs. In our case, 4000GB each and 'ST4000DX0' which is a Barracuda XT and 'Good' SMART satus
Volumes / RAID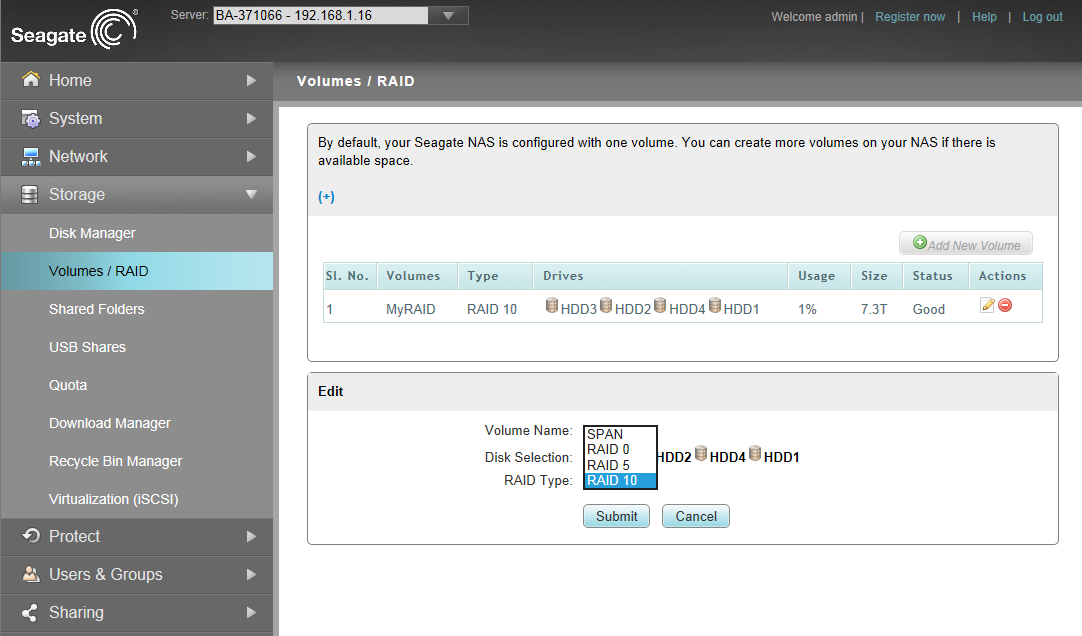 Define one to many volumes of JBOD,RAID 0,1,5,10 and RAW. RAID 6 is not available as with higher spec NAS such as those from Thecus.
Many HDDs can have many volumes
RAID 5 out of the box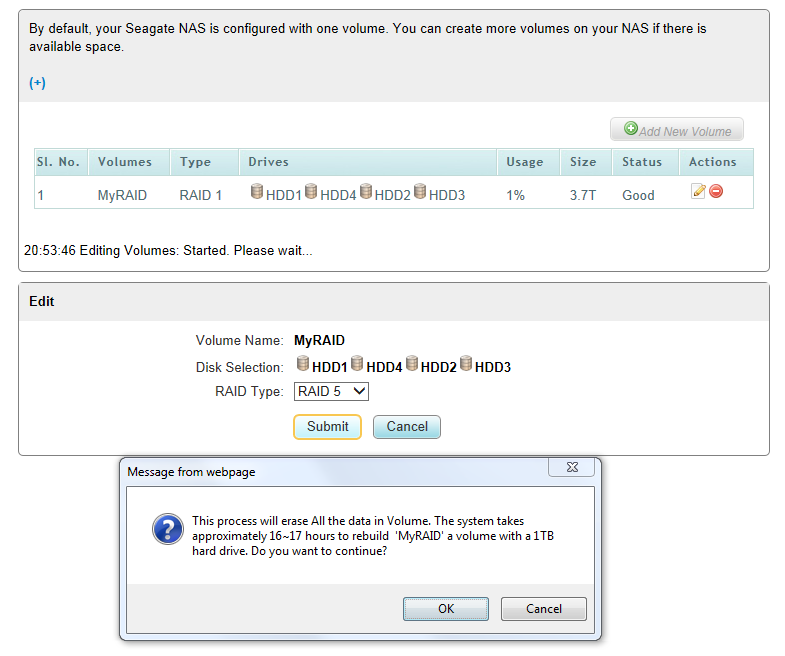 RAID building does no have a progress bar/display
Virtualization (iSCSI) requires a block-level (raw) volume.
Encryption must be enabled before creating a volume. A USB drive inserted in the Seagate NAS's USB port if you want to enable volume encryption. The security key is saved to the drive during the encryption process.
Shared Folders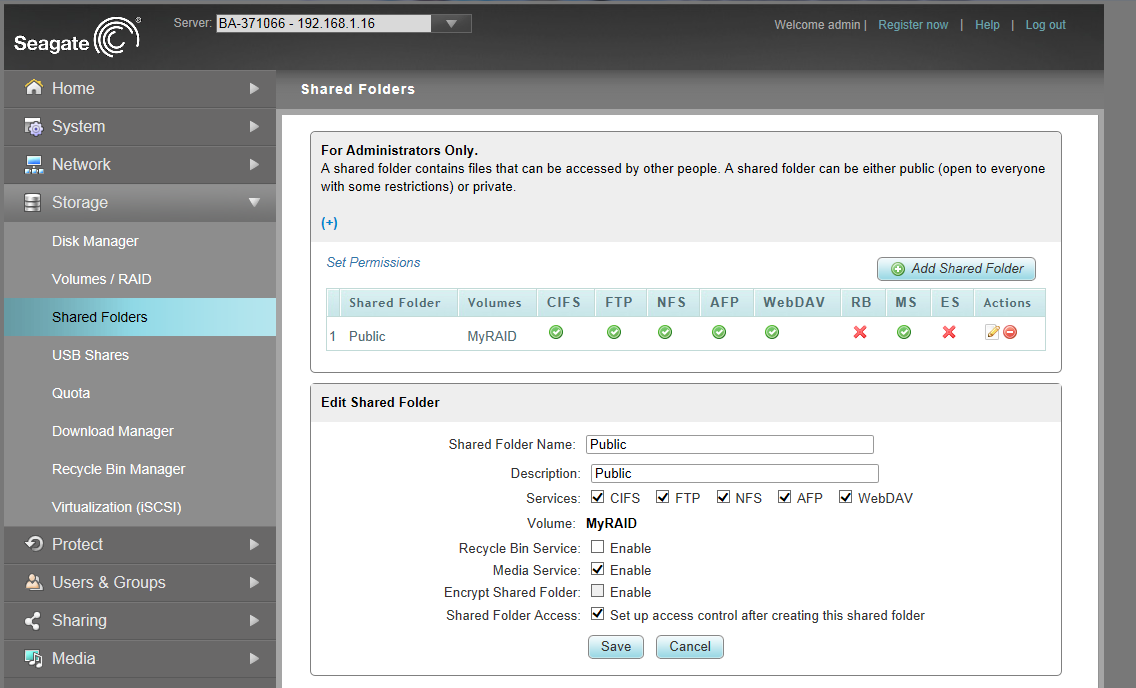 The shared folders option page allows multiple shares to be added to a volume. One volume can have many shares. One share can have many services enabled. The usual set of common services re enabled. Samba is called CIFS here which may confuse some users. Encrypt isn't available as the volume must first haver encryption enabled. Which is a shame as restricts flexibility
USB Shares
USB drives are shared automatically, no mounting is required, eject is recommended.

USM disk is erroneously reported here along with an ID number, Size, Description (the USB case or device's branded name, in our case Backup Plus and serial number of the drive, smart status, format and eject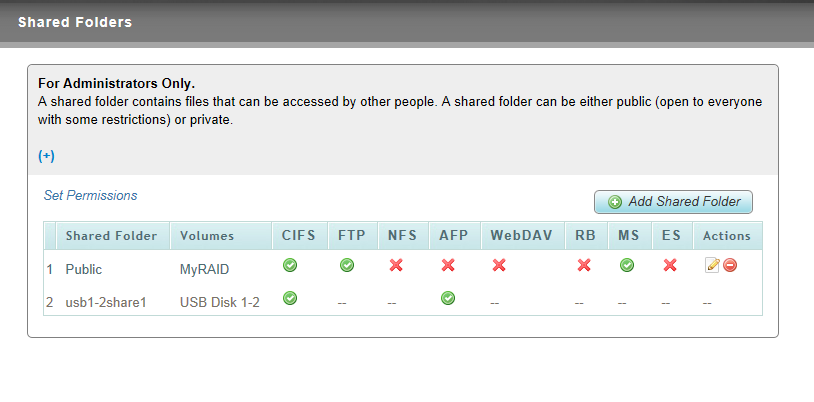 The USM disk is erroneously reported here along with an ID number, Size, Description (the external case's internal drive Model number, in our case ST1000LM024 and serial number of the drive, smart status, format and eject
Quota
Set storage limits on any account or shared folder with definable options including gracetime
Download Manager
A simple task based download manager, that does not support torrents. URL, Username/password, Filename, Automatic download or scheduled download, By default 3 simultaneous downloads and maximum speed 100KB/s enabled. Proxy is also available
Recycle Bin Manager
Controls the size, filtering and searching of recycle bins setup for volume/shares. This does not enable/disable them, that was done earlier under System > Administration for global switch
Further more each share must have Recycle Bin specifically enabled
In the manager we can also set autodelete for the Recycle Bin (3 days)
Virtualization (iSCSI)
iSCSI on/off, Port Number (3260), iSNS enable/DISABLE, iSNS Server Address, iSCSI Target list
Protect
Protect Server Settings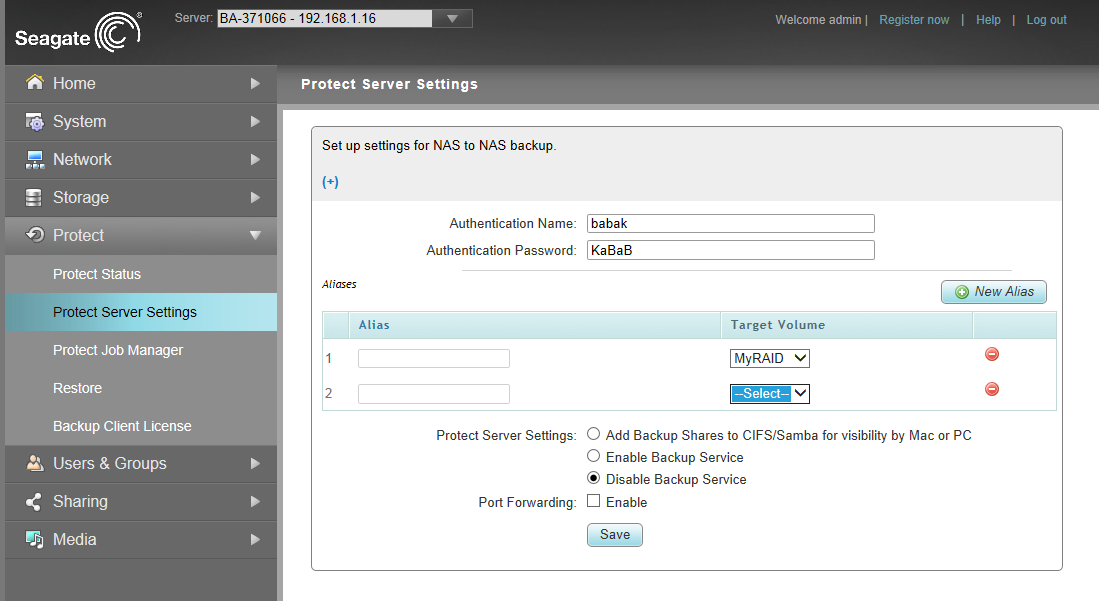 Protect Job Manager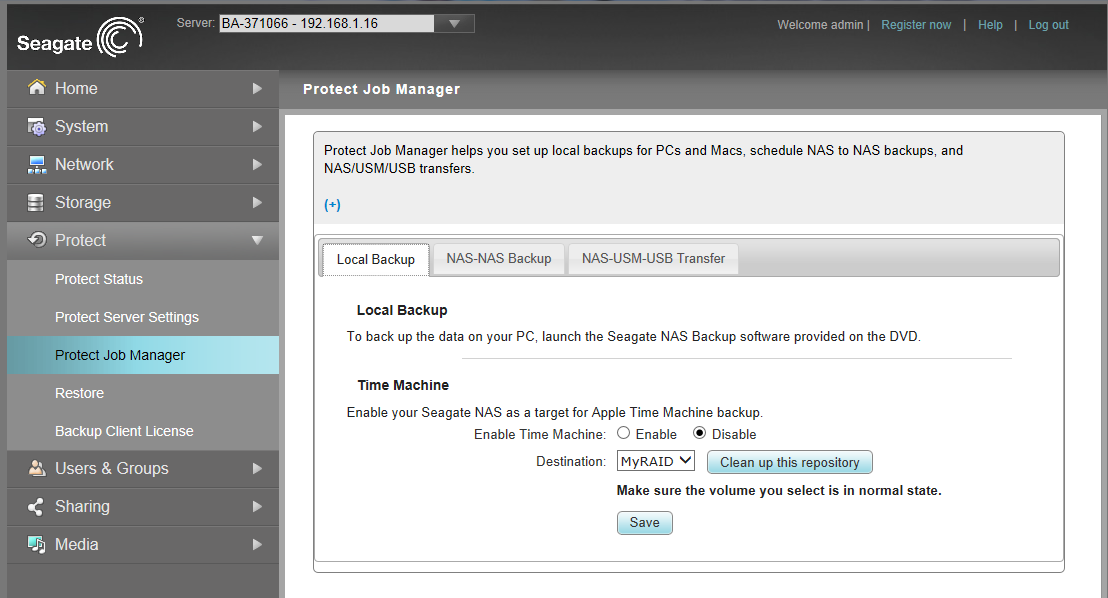 For NAS to NAS backup,a permanent link is set between your Seagate NAS and another Seagate NAS on your network for continuous backup of the NAS, Source and Target.
NAS to NAS protect jobs must be username/password protected.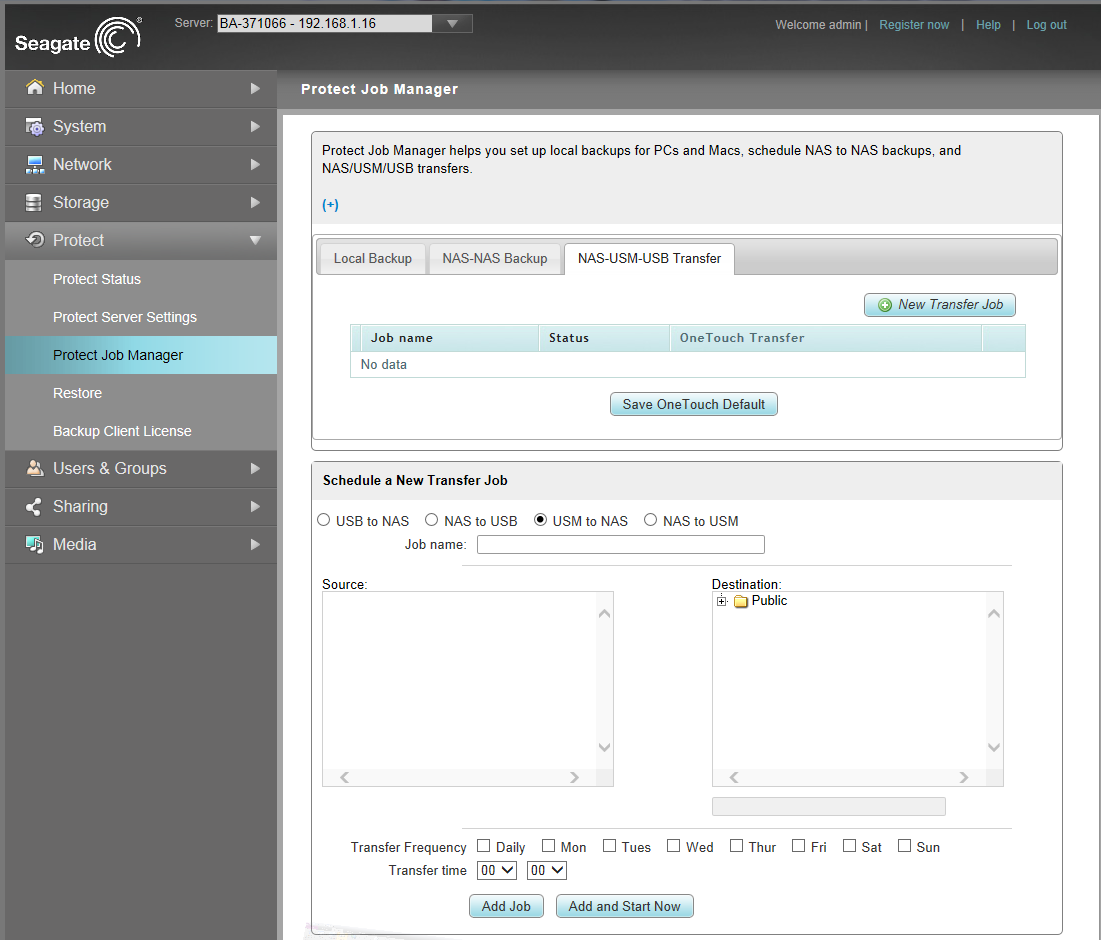 Transfers between all three storage interfaces are not restricted.
Restore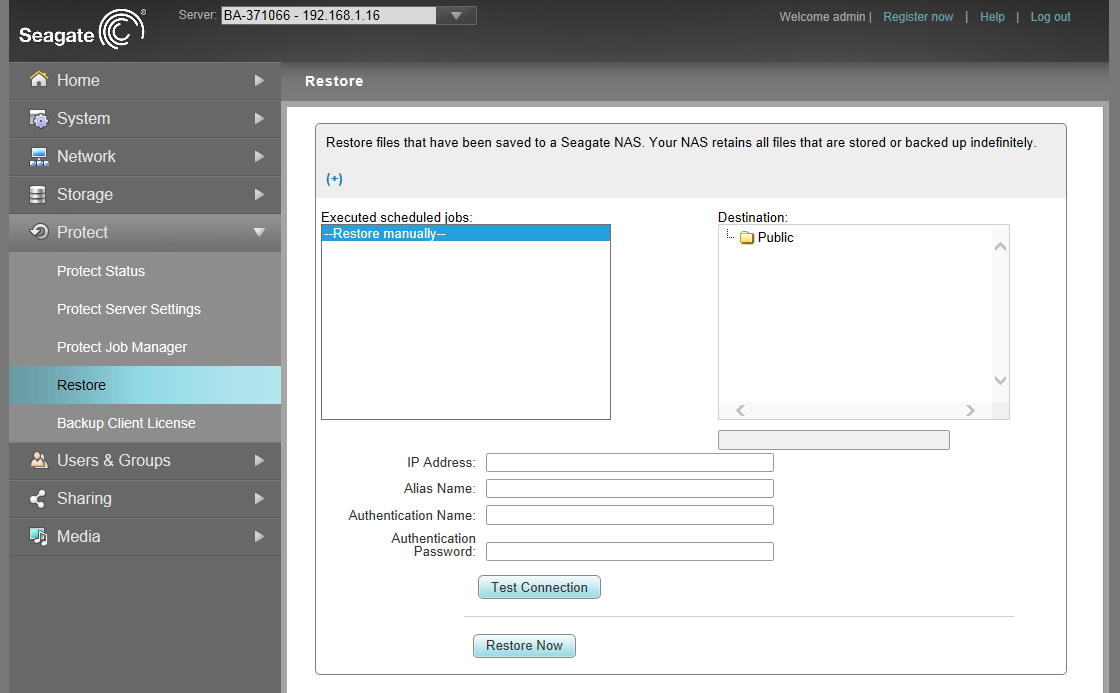 Backup Client License
Form to manage your Acronis license keys for the PC backup. 4bay has 10 licenses loaded into the device, 2 bay has 5. The status of each key and a facility to add more keys is available.
Users & Groups
Users/Groups
For a user, define a username, fullname, password and add/remove the user to a group
The user can be granted administrator rights. Certain pages in the Interface are clearly marked 'administrator only' This is to define roles backup users and standard users who have no rights to change settings.
Shared Folder Permissions
Define User and Group permissions for each shared folder
Sharing
Global Access
This is where the cloud magic happens for the Android, iOS or web remote access...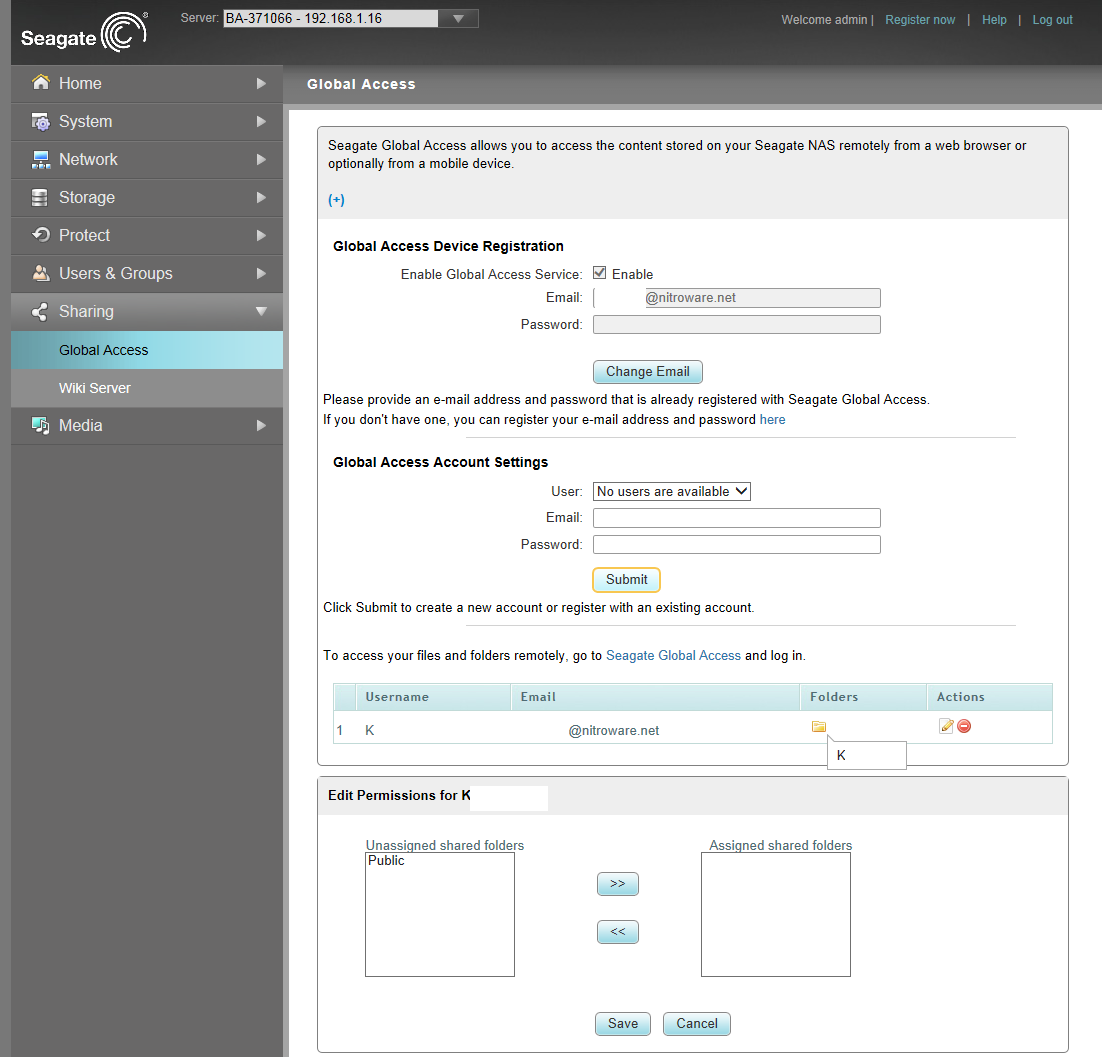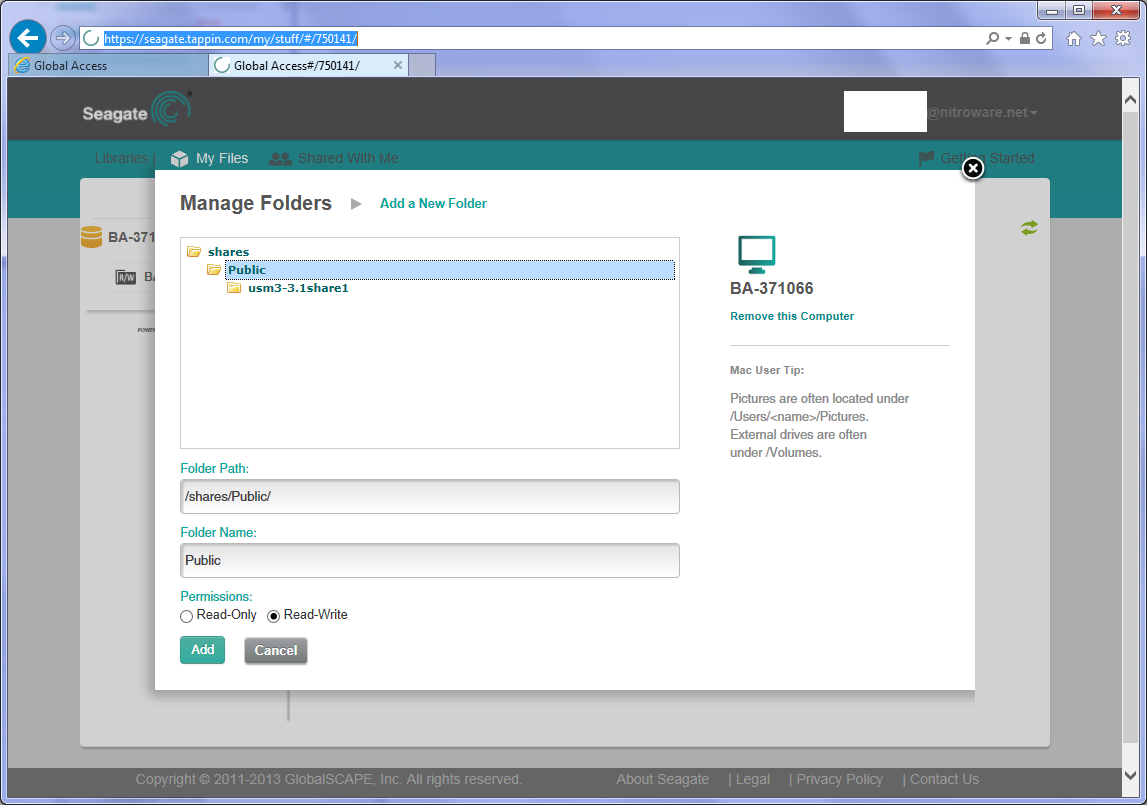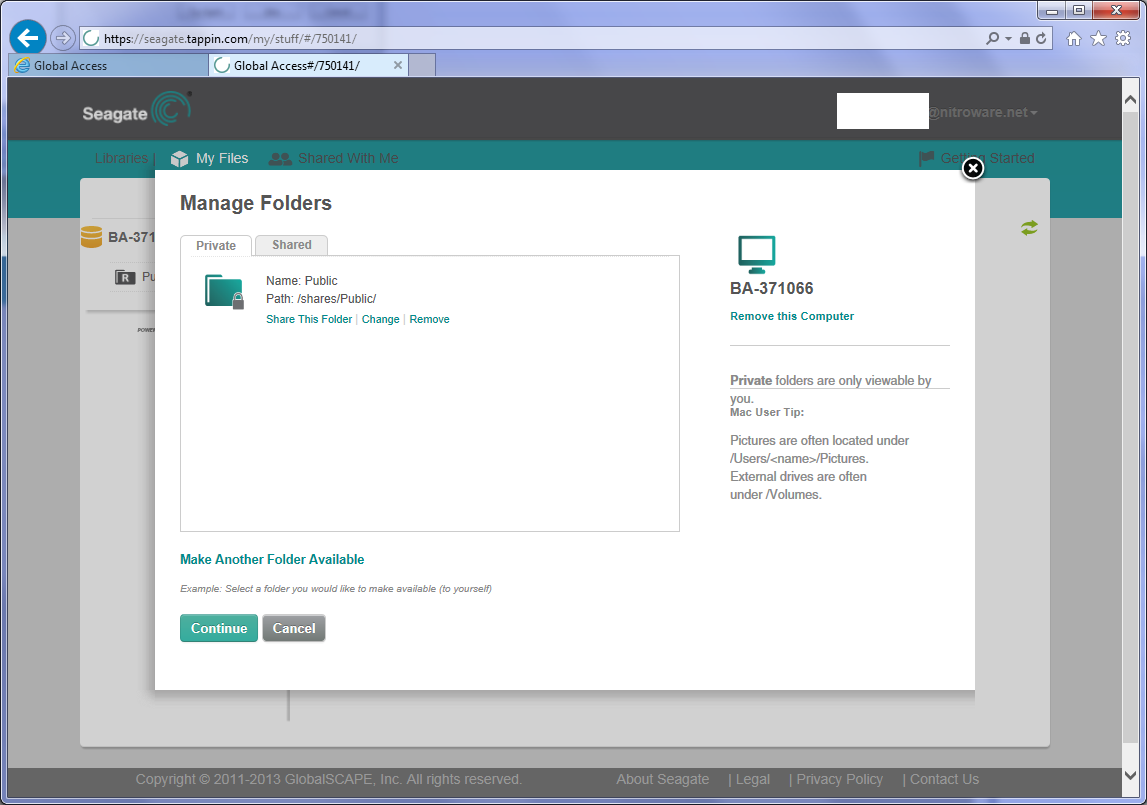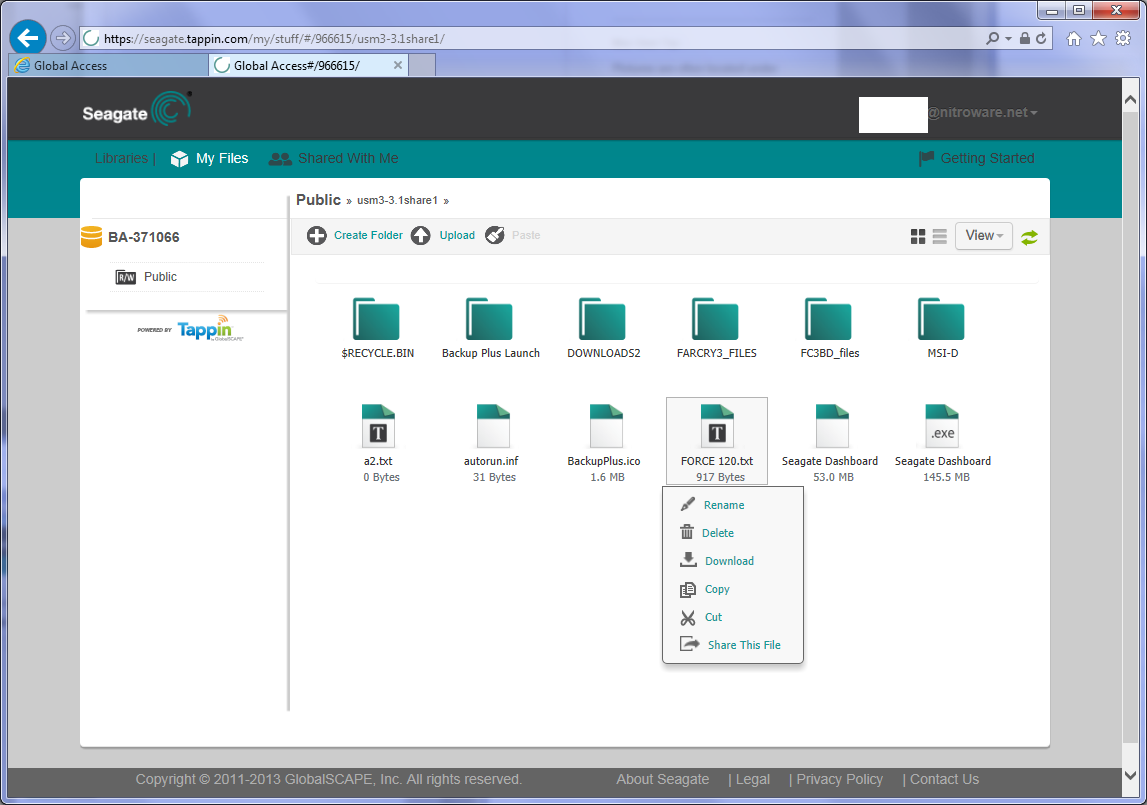 Wiki Server
Not all NAS have a wiki server. The intended use is for businesses who want to run an internal knowledge base , that is backed up, using free software (docuwiki) who may not be running Microsoft Sharepoint.
I would have liked to see some sample pages, a sample front page which contains the 'how to create and edit wiki pages'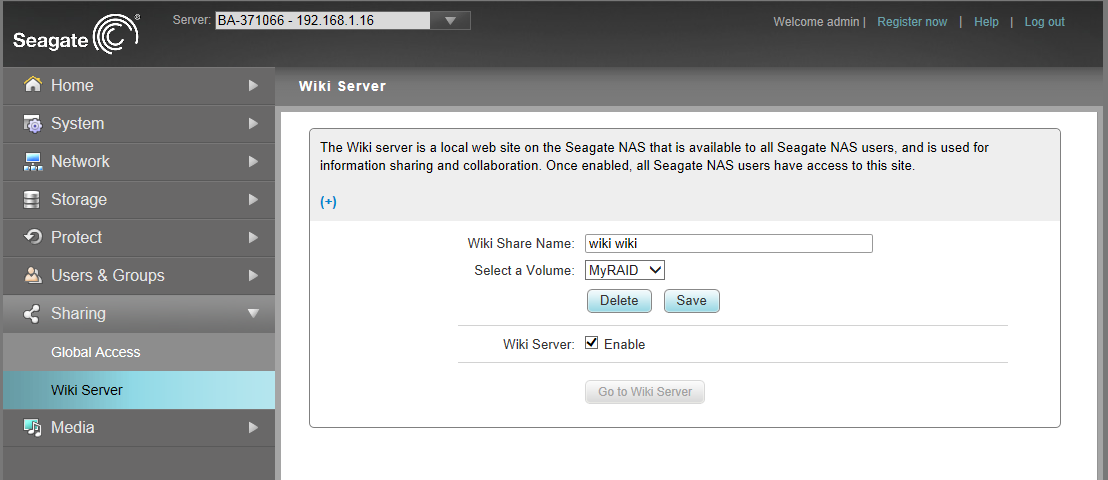 Media
Media Service
We tested functionality with a Huawei G526 smartphone's built in DLNA client.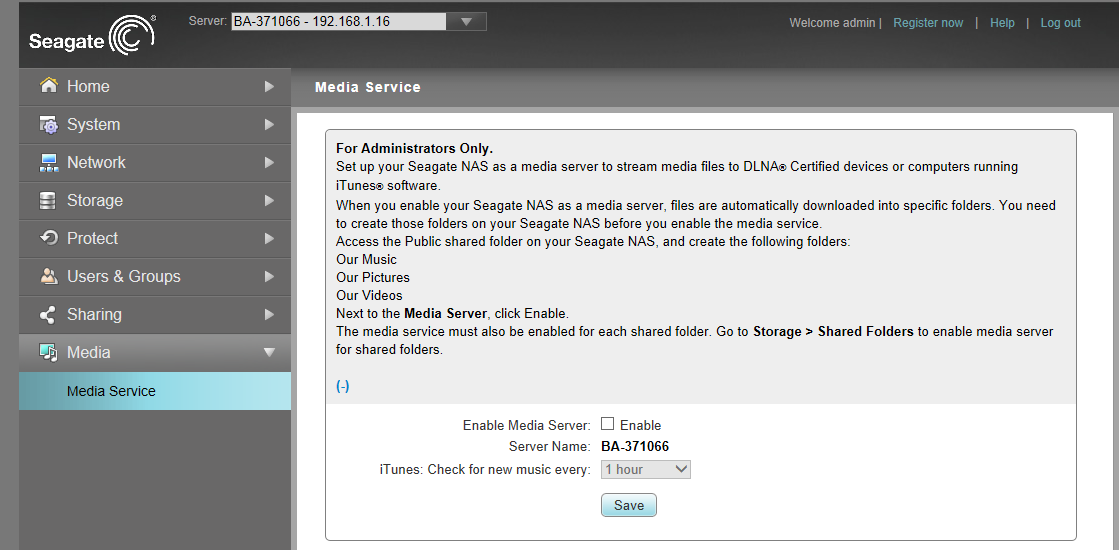 Performance & Benchmarks
Test Specifications
Type
Single LAN
Dual LAN
Processor
Intel Core i7-3770K 3.5GHz (3.7 to 3.9GHz Turbo)
Intel Pentium Dual Core E6300
Motherboard
ASUS P8Z77-V Pro, BIOS 2104
Gigabyte EP45-DS3R
Memory
16 GB - 4x 4GB Corsair Vegenance DDR3-2400 C10
4GB DDR2-800 CL5
System Drive
Kingston HyperX 120GB SSD

Samsung Spinpoint 500GB RAID-0
Hitachi 5K160

Travelstar 2.5" 160GB SATA

Aux Drives
Seagate Barracuda ST3000DM001 3.5" 3TB SATA
Seagate Backup Plus 1TB 2.5" External USB 3.0
Operating System
Microsoft Windows 7 Ultimate 64bi
Microsoft Windows 8.1 Professional 64bit
Latest updates as of Feb 2013.
Microsoft Windows 7 Ultimate 64bit
Microsoft XP Professional SP3
Latest updates as of Feb 2013
Storage Driver
Intel Rapid Storage 12.9
Intel Rapid Storage 12.9
Network
Intel 579V Gigabit, PROset 18
2x Realtek 8111 with Teaming Driver
Intel Pro 1000 MT Dual Port PCI Adapter
Seagate Constellation ES.3
Before looking at multi drive RAID performance, we establish the performance of a single Seagate Constellation ES.3 Drive connected to the ASmedia ASM1061 drive SATA 6Gbps port in Our Intel Core i7 test system. We used AIDA64 to perform a read test only as we did not want to destroy the RAID array as it takes a long time to rebuild in the NAS.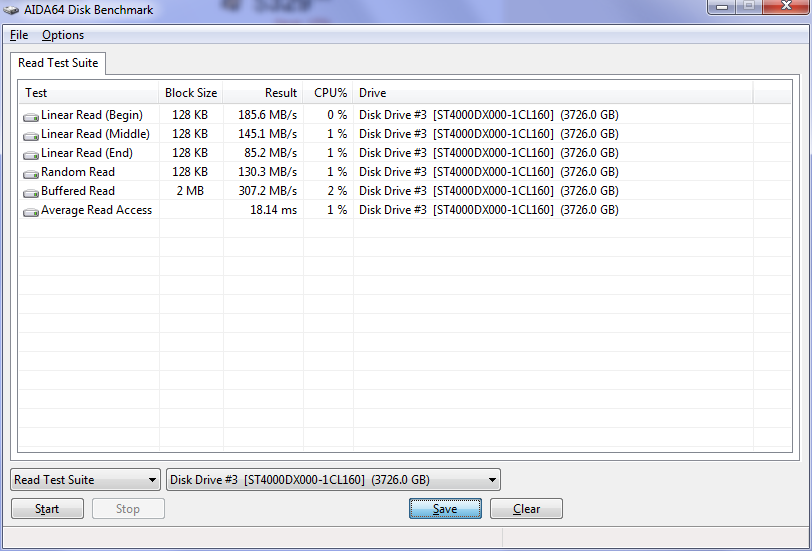 SPAN/JBOD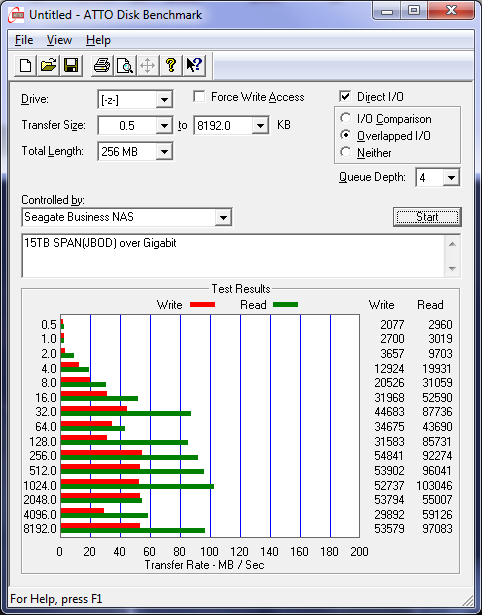 RAID-0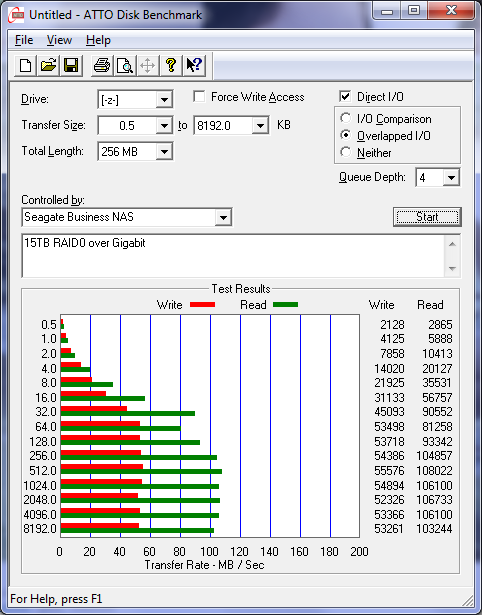 RAID-1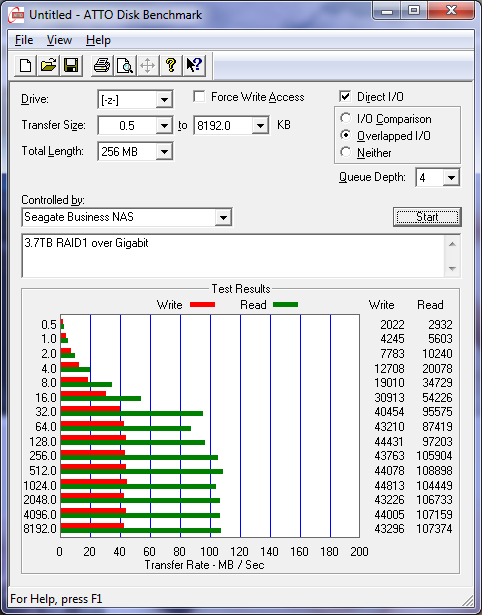 RAID-5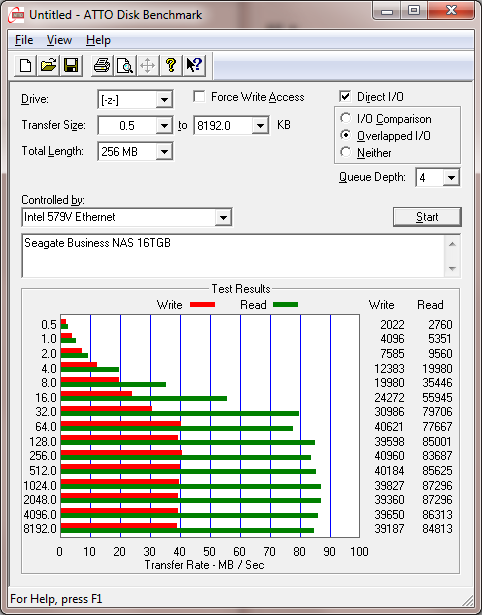 RAID-10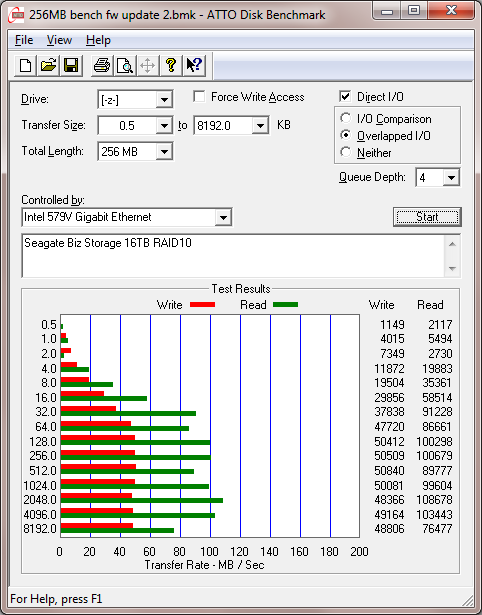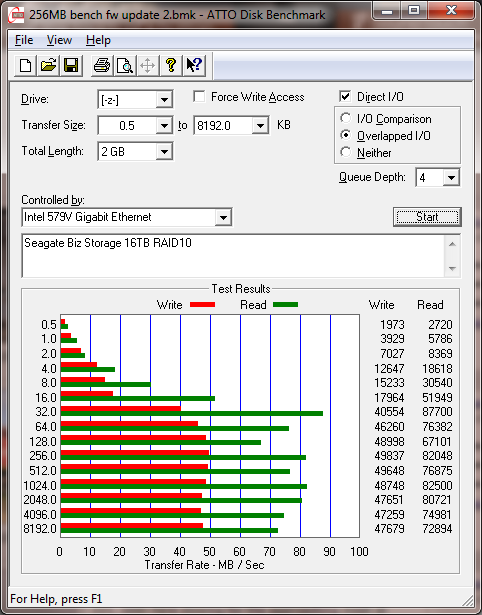 We also forced ATTO to Randomise it's test data, achieving half typical throughput of the Gigabit network connection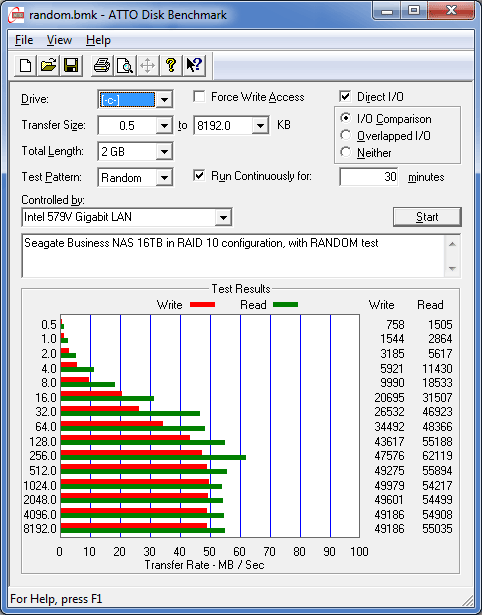 USM (eSATA)
There are two possible use cases here.
A) Backup entire NAS contents (12TB RAID-5) to External Disk B) Backup External Disk to NAS
We went with B as a user/business would want to backup contents of an already used external drive to the redundant array, to free up the external drive and protect its contents.
Also our test drive is known to be fast so any slowdowns will be down to processing power and bottlenecks not the disks themselves.
Our test case for testing the dock for the External USB drive was to take our 90% full, NTFS formatted Seagate Backup Plus 1TB 2.5" External drive and have the NAS copy its contents to its disk array automatically using the built in web ui feature.
On the NAS Dashboard we hit the 'Launch backup' Button, which launches the 'Protect job manager page'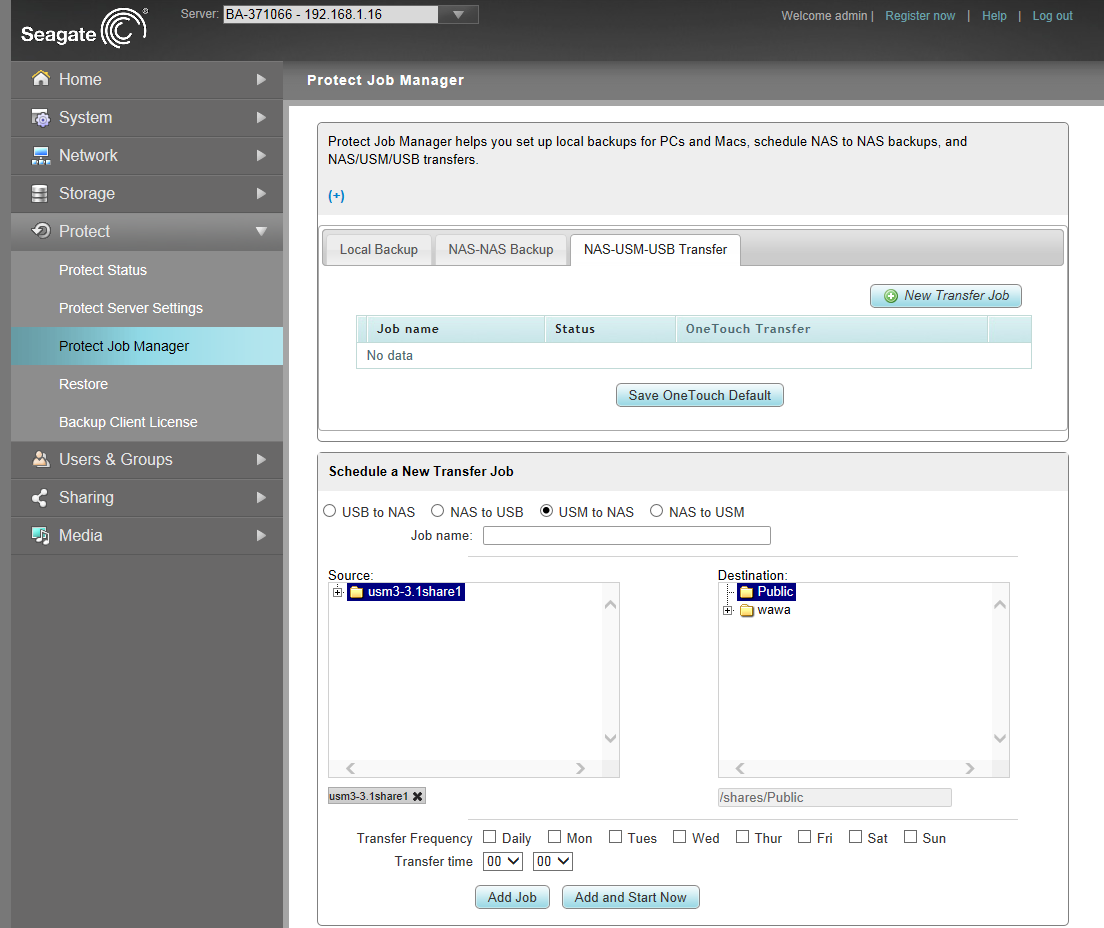 Proceed through the prompts, and you will get a status progress box where you can get further details on the backup job if needed . You can walk away now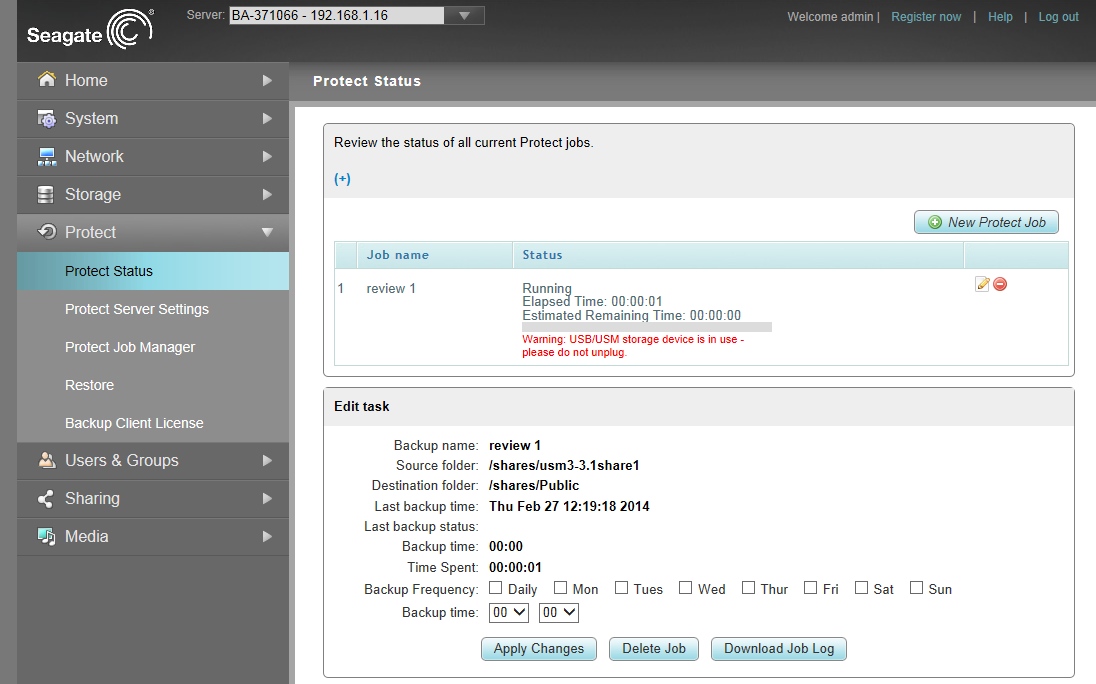 Near Fifteen minutes later we checked the progress
    Elapsed Time: 00:17:13

    Estimated Remaining Time: 24:17:54

Sometimes these counters are vague, so we checked the results of the actual transfer progress
8 Gigabytes was copied 12 minutes, or 667MB per minute and 11 MB/s
11 MB/s is a third of the speed of USB 2.0, let alone SATA-II interface and a drive that is known to perform at up to 100MB/s over SATA and USB 3.0.
Completely unacceptable given a late 2000s PC can backup up to 20MB/s
We gave the NAS benefit of the doubt and came back later but the progress was even worse:

I had enough at this point and stopped the backup.
If the system had maintained a rate 20MB/s over 1hr 15mins, we would have 90GB copied. If 100MB, would have copied 450GB.
But we only achieved 23.5GB copied total when the backup was stopped, 5.2 MB/s !
It had slowed down due to the high density of files to be backed up. being 17,600 files by the time the backup was stopped.
To add insult to injury, the following error when cleaning up the failed backup: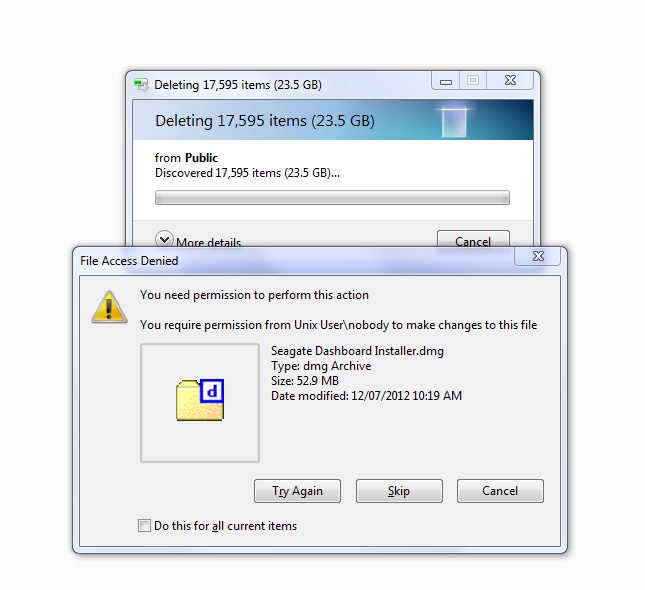 We have seen this with other routers and NAS, not only is the CPU not strong enough to maintain high throughput but the overload of NTFS is too much.
The popular cloning software Clonezilla as well as windows can max out connected drives even on 2007 era hardware, where as this 2012 NAS, selling at $1600 for the 16TB version cannot.
To prove it was a processing issue, we took our USM Seagate Backup drive and reconnected it to the USB 3.0 port on the NAS
USB 3.0
With USM(eSATA) now 'written off', we shared our USB 3.0 drive over the LAN and ran a read/write benchmark. While we could not max out USB 3.0 due to bottlenecks in the NAS's system board, we did achieve a healthy throughput worthy of USB 3.0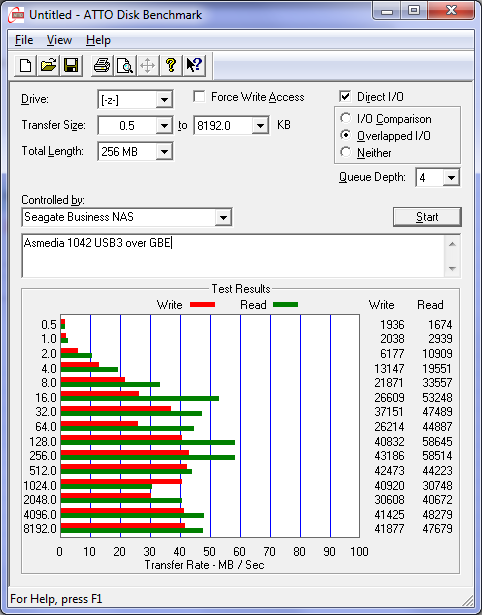 Now if only the NAS itself could achieve these rates internally.
Dual Gigabit Ethernet
The dual LAN feature in the NAS is not documented at all by Seagate and we could not get the correct performance using two LAN cables direct connection between a configured test PC and the NAS
For teaming Realtek Network Adapters, the driver is hard to find online and outdated, from the Windows Vista era. Achieving very poor read speeds using two Realtek LAN teamed together, in the single digit MB/s and driver instability we abandoned testing the Dual Realtek LAN on Win7 and switched to a Dual Port Intel Adapter. However, we needed to use XP for this older card to use the Adapter Teaming feature in Intel PROset drivers.
We saw the same performance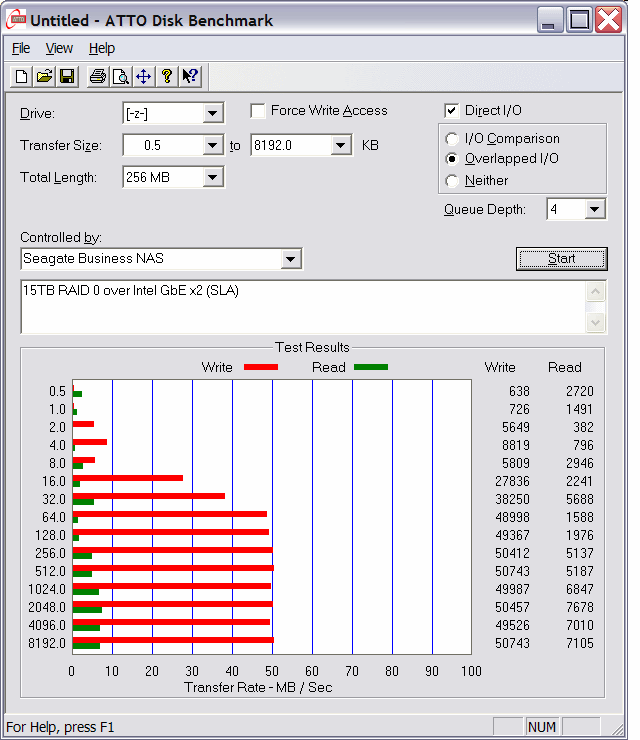 Despite Proset's teaming diagnostics seeing that the NAS was also set to team its Network Ports.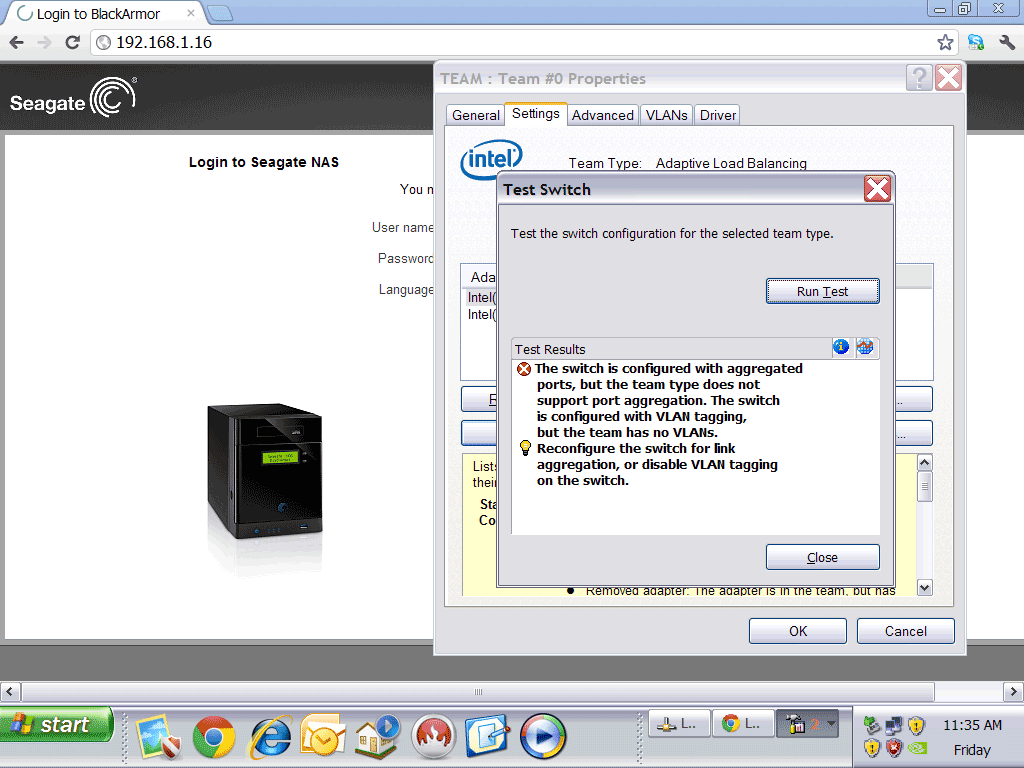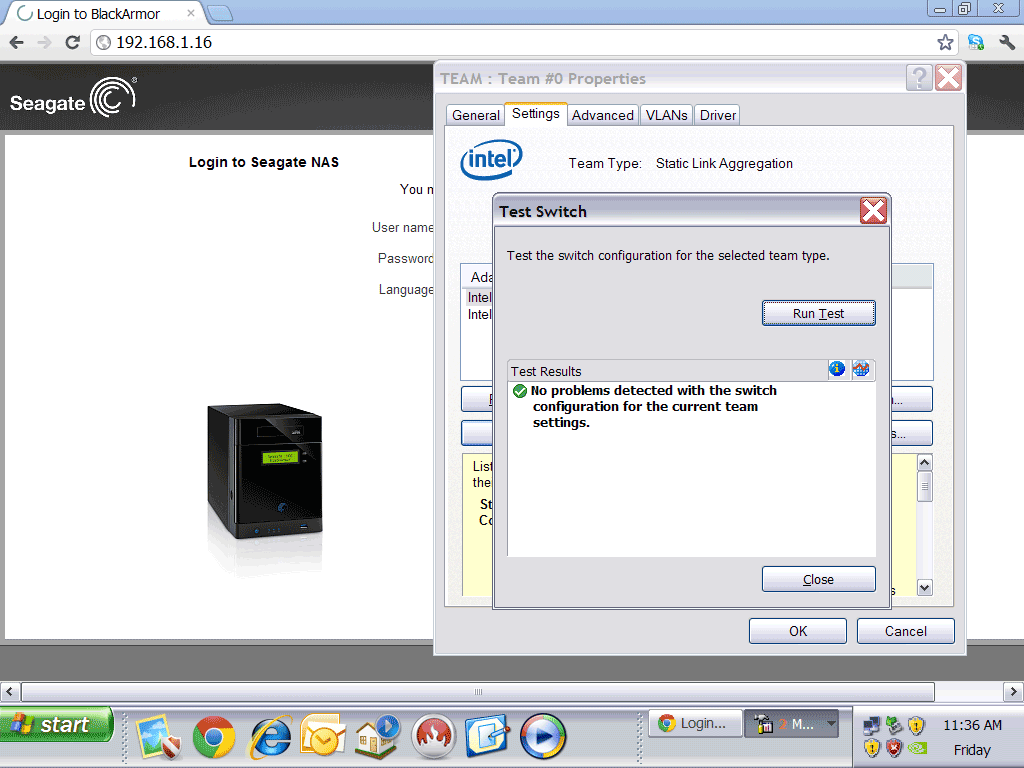 We presume that the correct documentation and configuration for the feature is in the developers kit for the main Cavium Processor, however our test setup was perhaps not optimal, lacking a suitable managed network switch.
Pricing, Availability & Support
Prices as of 17-MAR-2014 for Seagate Business NAS 16TB 4-Bay Model STBP16000100 Americas / 200 EMEA / 300 APAC
As high as $1900 in the channel for the '300' model,yet official AU retailers have it for $1600
When searching for prices, search for the name 'seagate nas' or 'seagate business nas' not the model number as which version you get in your region is 'random'. Our review unit was a '300' yet had EU Origin stickers.
4-Bay NAS 16 TB - Four 4 TB Disks
| Region | Local Price (inc Tax) | Price in AUD | Source |
| --- | --- | --- | --- |
| AU | $ 1598 AUD | | staticice.com.au |
| US | $ 1069 USD | $ 1179 AUD | newegg.com & Amazon |
| CA | 8 TB only | | NCIX.CA |
| EU | € 1021 EUR | $ 1568 AUD | geizhals.at |
| UK | £ 899 GBP | $ 1649 AUD | scan.co.uk |
4-Bay NAS 0 TB Diskless
(bring your own drives)
Model STBP100/200/300
| Region | Local Price (inc Tax) | Price in AUD | Source |
| --- | --- | --- | --- |
| AU | $ 490 AUD | | staticice.com.au |
| US | $ 320 USD | $ 353 AUD | newegg.com |
| CA | $ 370 CAD | $ 369 AUD | NCIX.CA |
| EU | € 256 EUR | $ 393 AUD | geizhals.at |
| UK | £ 238 GBP | $ 436 AUD | scan.co.uk |
4TB Seagate NAS HDD ST4000VN000
| Region | Local Price (inc Tax) | Price in AUD | Source |
| --- | --- | --- | --- |
| AU | $ 238 AUD | | staticice.com.au |
| US | $ 190 USD | $ 209 AUD | newegg.com |
| CA | $ 190 CAD | $ 189 AUD | NCIX.CA |
| EU | € 143 EUR | $ 219 AUD | geizhals.at |
| UK | £ 134 GBP | $ 246 AUD | scan.co.uk |
4TB Barracuda XT HDD ST4000DX000
(As reviewed, re-badged as Constellation ES.3)
No longer available in 4 TB, End of Life
Segate no longer manufactures any 7200 RPM consumer drive in 4 TB capacity.
ST4000DM000 'Desktop HDD' 4TB and ST4000DX001 'Desktop SSHD' 4TB are 5900 RPM.
4TB Seagate Constellation ES.3 HDD ST4000NM0033
(Genuine)
| Region | Local Price (inc Tax) | Price in AUD | Source |
| --- | --- | --- | --- |
| AU | $ 449 AUD | | staticice.com.au |
| US | $ 330 USD | $ 364 AUD | newegg.com |
| CA | $ 394 CAD | $ 393 AUD | NCIX.CA |
| EU | € 277 EUR | $ 425 AUD | geizhals.at |
| UK | £ 237 GBP | $ 435 AUD | scan.co.uk |
Not recommended for Home/SMB NAS use due to cost.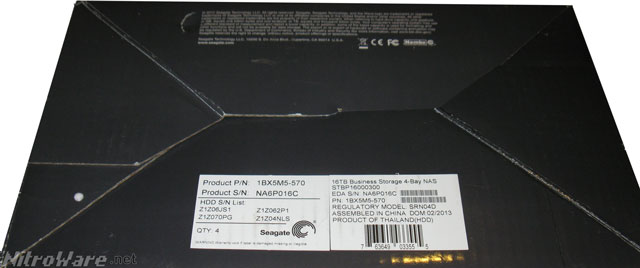 Firmware and Software updates are infrequent and lacking.
Verdict
Seagate's business storage NAS line-up are solid units with feature sets equally suitable for pro-sumer or small business use yet are let down by an aged hardware and software platform.
The system architecture contains many bottlenecks that restrict performance of the various drives that can be used by the Business NAS
In our testing, the throughput using the built in backup feature to copy the contents of our 1TB external Seagate Drive to the NAS disk array was unacceptable and beaten by even old PCs.
Seagate even acknowledge the issue and provide instructions "for achieving the best performance in data transfer between a share on the Seagate Business NAS and a drive inserted in the USM slot"
Although performance is constrained by hardware bottlenecks, The Seagate Business NAS 4-bay does deliver on its 'make sure you backup on and off-site' by including USB 3.0 and a External SATA Drive Dock in hardware as well as allowing NAS To NAS, USB and USM transfers
Other brands do not fully consider the off-site backup scenario, few include a eSATA port.
To remedy performance, Seagate has released a faster Intel powered model in 2014 but this already uses the now discontinued Intel Atom processor rather than the current Intel low power processors based on the new Silvermont Architecture.
ixSystems, vendor of the popular open source FreeNAS operating system are shipping NAS boxes with a 8-core 2.4GHz Intel Avoton processor based on Silvermont. at ~$US1900 for the 4-bay from their Amazon store.
A diskless Promise NS4600 4-bay NAS using an Intel chipset incorporating a now ancient but still fast Pentium-M CPU can be found as low as $210, and a diskless Netgear 104 4-bay NAS including a front eSATA port can be found for under $300.
As the pricing is not competitive with other brands and a very old non Windows 8 compatible software is bundled we cannot recommend this product for purchase unless these shortcomings are not a problem for your usage.
A price cut to bring both models inline with competition plus a firmware update as well as a backup software update will fix
Pros
Brand name with wide channel and retail availability plus good warranty/technical support
Status LCD and front controls
USB 3.0 that works, based on a popular and proven chipset.
USM dock (Seagate's implementation of a powered eSATA dock as defined by the SATA International Organisation)
Reasonably compact
Available disk-less with no apparent vendor lockout for competitor drives
Dual GbE LAN
Acronis chosen as the bundled Backup software
Uses Standard Laptop external Power Supply
Ships with multiple power plugs in the box for the external PSU
Cons
Based on previous model meaning much of the hardware and firmware is carry-over and aged
Main Processor old and outdated, admin pages lag and write speeds suffer
LCD is hard to read unless dead-straight on due to being inset. The black armour predecessor this unit is based on had an angled display
Acronis Backup software oudated and incompatible with GPT partitions and Windows 8
Questionable cooling and noticeable vibration
Front push buttons for status menu fiddly. A D-pad or menu selectors might have been superior as on many printers
Dual Network Port setup undocumented
Proprietary HDD cradles. Newer NAS from vendors such as WD EX4 do not use cradles
No standard SATA dock/eSATA for users who do not own a Seagate external drive with USM feature
Not the most cost effective choice on the market compared to other brands.
Bring Your Own Drives is up to $600 cheaper, other brands such as Netgear or HP offer better value.