Page 4 of 10
External Design and Features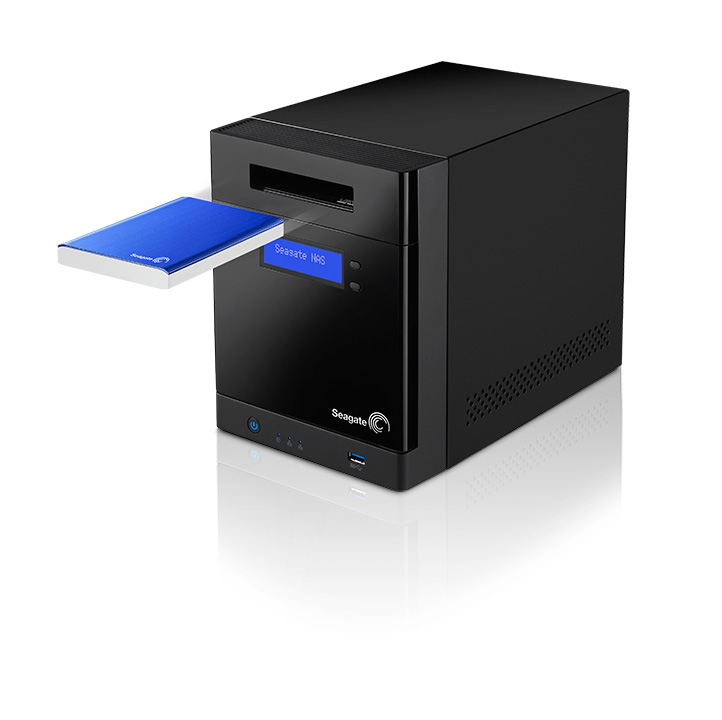 The rendered marketing image offers a slightly misleading impression of the product, specifically the LCD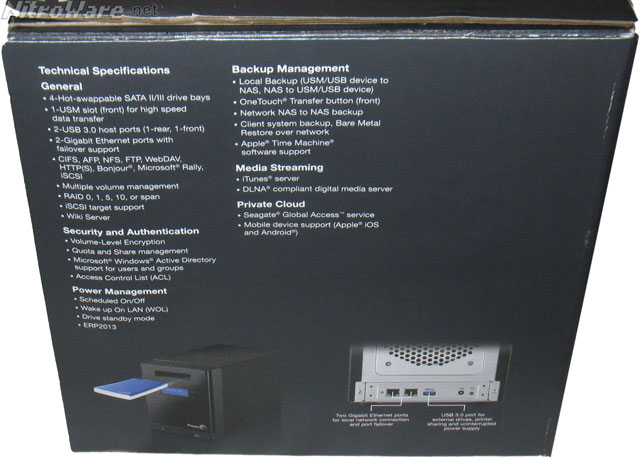 LCD
The LCD was a big 'bug bear' in our testing. The old Blackarmour NAS had a top mounted, angled green backlit LCD. The marketing for this NAS shows a flush bright LCD, but the actual LCD is almost unreadable at night or at angles. Also obscured by the USM bay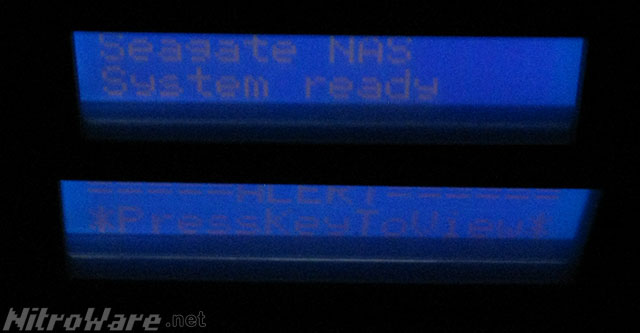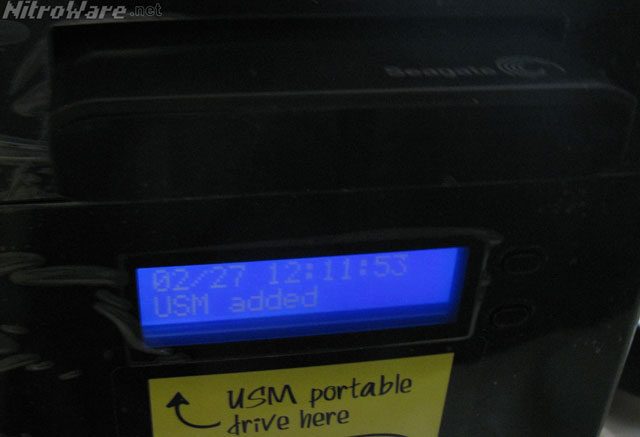 seagate_nas_lcd_usm_large2.jpg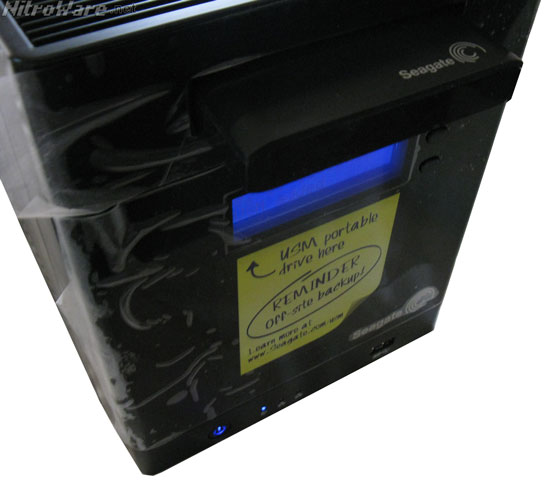 seagate_nas_lcd_usm_large.jpg
Better front controls for ease of use would have been appreciated, the status display is Read Only.
Physical Security
Logical and electronic protection of data access is only half of the story of data security. Physical access to the storage medium must be controlled and enforced.
Three physical locks are provided in addition to the NAS's own data encryption.
First is to physically tether the unit via Kensington lock slot on the solid rear metal chassis panel
Second is Chassis Tamper protection, to prevent wires being disconnected, CMOS battery removed (which will default the settings and allow a security breech) or damage. A padlock loop is integral to the chassis and prevents the lid being removed, however this could be broken if someone really wanted.
Third is Drive Tamper protection, to prevent drives being accidental or malicious removed from the NAS. A cheap 'PC' style key and a lock with a plastic latch is provided here, again this could be broken with force or a Dremel tool. The keys are likely identical unit to unit.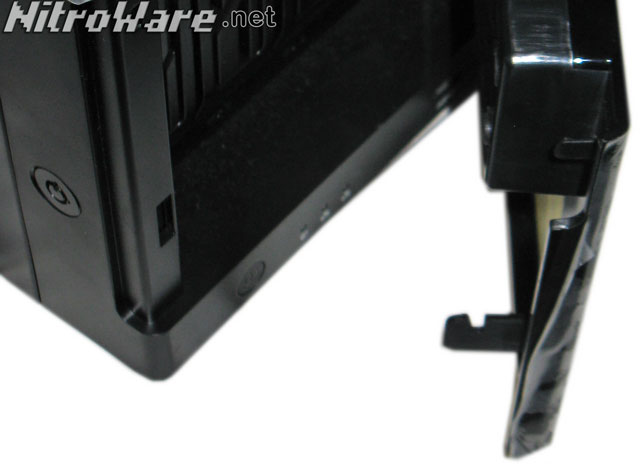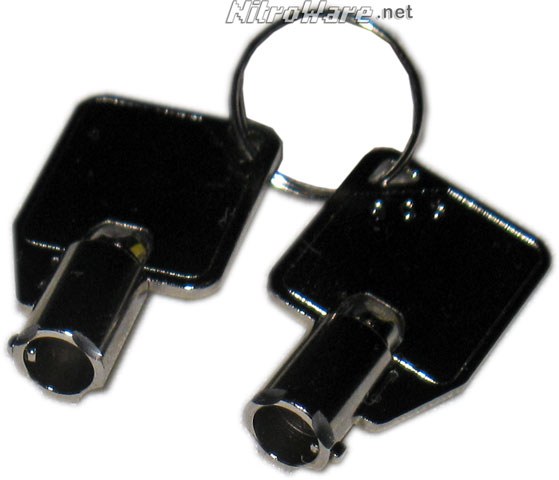 As far back as the late 90s, HP was supplied real cut keys and solid locks in their Business PCs, here it is simply a cost saving measure.
Chassis
Opening the chassis reveals excellent, solid build quality. all the parts and screw holes align perfectly unlike other devices. The cooling fan can also be easily changed without a full tear down.
Despite this, the NAS is not meant for end-user service or upgrades, however the design and construction make this a breeze for those who have PC building skills.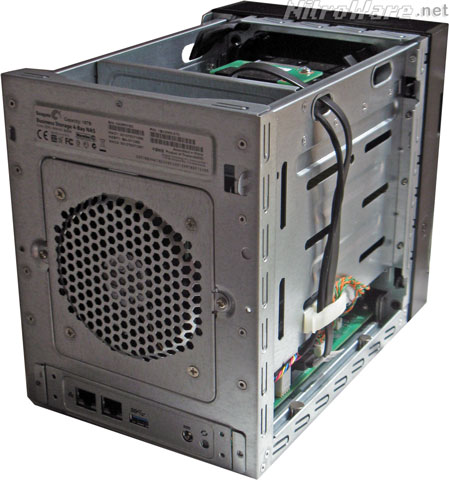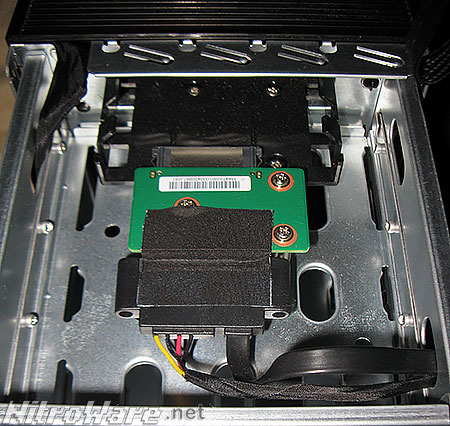 Alongside the rear ports, is a reset button.
There is no way to reset the device from within the web UI, you must use the rear reset button to clear the NAS NAME, DHCP Setting/Network mode and login password.
This does not clear user passwords, encryption,failed backups, backup logs or remote access login by design. Only the core system settings that are needed to get the NAS onto the network and for admin access
Think of the clearing BIOS settings for your PC, but not the Operating System Password
The data is sacrificial, especially if encryption has been enabled.